With hundreds of colleges and universities around the country, and a finite amount of time to narrow down the search for your college-ready high school student, it can feel overwhelming while planning a college trip. But families who already love to travel together, or want to enjoy a special road trip, will find that it's not only possible, but fun, to combine college visits with a well-earned family vacation. If you have a college-bound teen at home, we have tips for planning a college trip.
Tips for Planning a College Trip
Keep in mind that while this will help you plan a college trip, we also have guides for visiting many college towns including:
Start with 'unofficial' visits as you travel
The 'primary' year for college visits is during a child's junior year of high school, and I tend to focus our college search during spring break of each of my children's junior year, but that doesn't mean you can't start the process earlier in a natural way. We toured approximately six major universities unofficially in the past several years with kids as young as elementary-age.
We simply tacked visits to college campuses onto our road trip vacation itineraries. When we went to Williamsburg, VA, we walked through the pretty campus of the College of William and Mary. When we were in Gettysburg, we stopped at Gettysburg College. And so on.
We didn't sign up for official tours at this time, but even so, these pre-college tours proved a great introduction to not only what college campuses offered, but the idea that kids can go to college anywhere…not just near home. Then by the time they reach their senior year, you have started to narrow in on what interests them.
Plan to see a variety of school types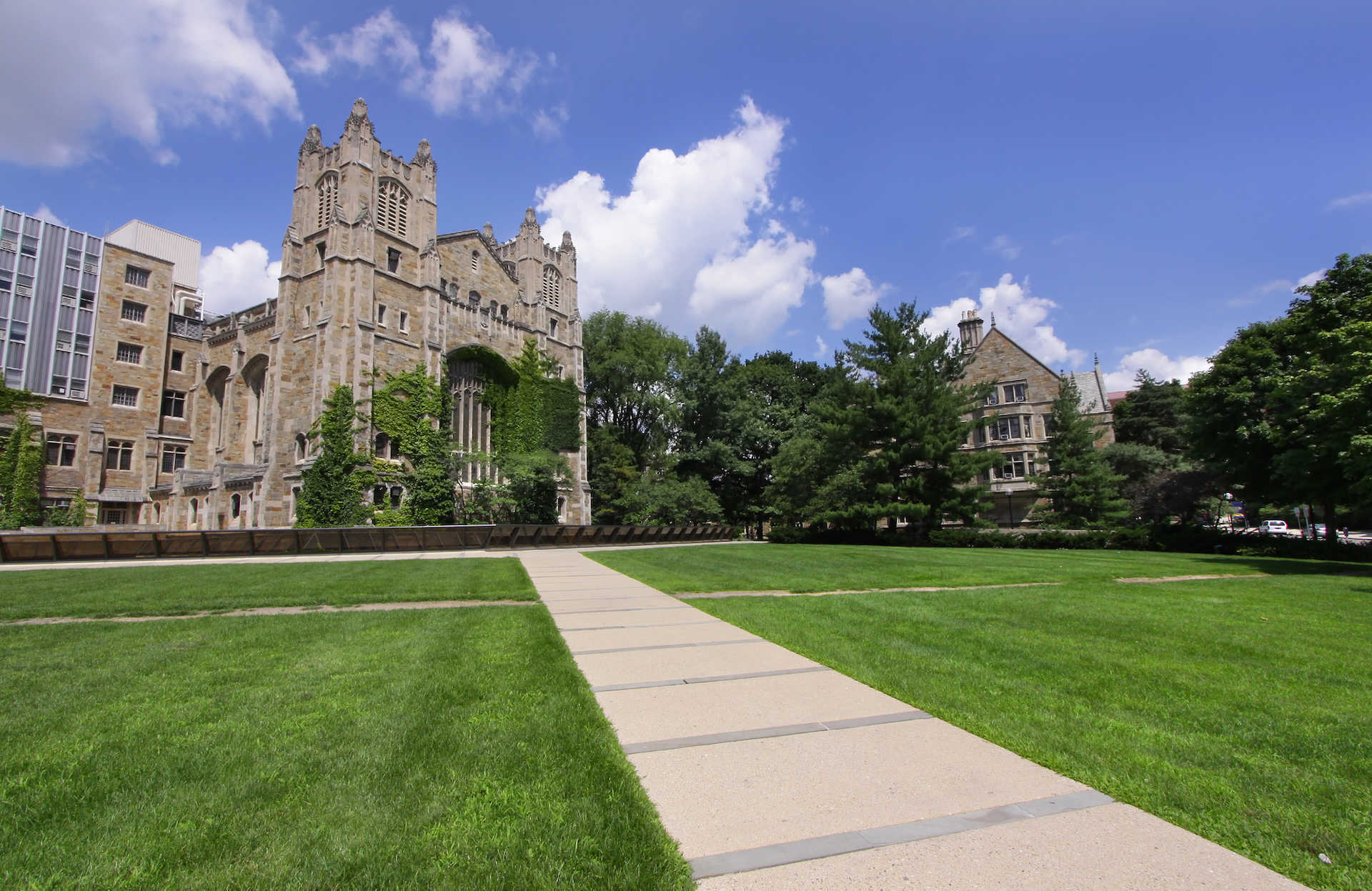 Make a college list of schools (sites like The College Board have great databases to sort through), but once you're ready to officially tour colleges, visit a sampling of types. Even if your child feels sure he or she wants a large state university or a small private liberal arts school, they may just change their mind once they see something different.
On our first 'official' college visit road trip, we visited four schools. One was a state school, the other three were private. Two were in urban areas, two in rural areas. Two were quite large (over 20,000 students), and two were small (under 3,000 students). The ability to compare them all really helped my son see what was out there.
Make appointments for tours (don't wing it!)
Schools definitely make it easy to find that 'college tour' or 'visit campus' button on their websites in the college admissions section. From there, families can book campus visits online. You can do so only a week in advance in some cases, but I advise planning earlier. Why? Campus tours fill up fast, especially during high school breaks, such as spring break.
It's also helpful to look to see if the college is planning anything special, such as full day visits or overnights (usually only for seniors). It's good to take advantage of these, since more school personnel will be on-hand and special presentations may be planned.
Most schools will offer both an information session and a campus tour. But keep an eye out also for tours of specific departments that may be of interest for your student, as these are not always offered every day or may only be available at select times.
If you can visit two schools in one day, decide which is the priority, and book that school's tour first. You might have the opportunity to book an interview as well, and you want to keep your schedule free for that.
Keep in mind that your experience is going to vary based on the college tour guide that you have been assigned so it is up to you to dig deeper to get the real story.
Follow your favorite schools' Facebook and Instagram pages
If your favorite schools are fairly local, or even regional, to you, check their social media pages often for info on campus events. Major sporting events, community days, or even rallies can give you a good idea of campus culture and the student body.
Attending something on campus that's open to the public allows your teen to put him or herself into the action, getting a feel for what it might be like to be a student there. Even if your local colleges and universities are not your top picks, it can help to be on campus and get a feel for college life.
Ask about college interviews, and sit in on a class
College interviews earn students that 'documented interest' that's so important to admission personnel. They're also an opportunity to ask questions about the campus culture or programs. If your teen is reluctant to do an interview with an admissions counselor, remind him or her that this is really an opportunity for him or her to interview the college, not the other way around. After all, at this point, they are 'shopping' for schools.
If your teen has a particular interest or major in mind, ask when you book a college tour whether you can also get a specialty tour tacked on. For example, when we visited a state school, we booked a second, shorter tour specifically of the science departments.
You can ask for specialty tours of campus Honors Programs, music programs, or even sports programs. Don't be afraid to go to the academic buildings of departments your child is interested in and letting him or her knock on office doors. My son decided on his college after knocking on a door and having a professor answer and welcome him inside for further inquiry…no appointment needed.
Likewise, it always helps to sit in on a class of interest, or even one not on your child's current wish list. The college tour sometimes presents the 'perfect college', but a random class on a random day can tell your child volumes.
These are just some tips to get you started! We are working on more advice for easing you (and your student) into the college experience. In the meantime, enjoy the college road trips in your future!