Since first reading Anne of Green Gables as a child, I'd dreamed of visiting Prince Edward Island in Canada (much like Heidi inspired a desire for sledding down the Swiss Alps.) As a woman in my midlife, I still have nostalgia for Anne and her friends in Avonlea, but I'm also drawn to destinations that are a bit off-the-beaten track and that offer unique experiences — especially those of a culinary nature.
After planning a solo trip to neighboring New Brunswick, I decided to tack on an additional 3 days in Prince Edward Island since I was so close. I knew that not only would I get to visit all the Anne of Green Gables sites, but my research showed that PEI was plump with culinary experiences.
If you have also considered a visit to Prince Edward Island, follow along on my 3 days in PEI itinerary to get a true taste of the island.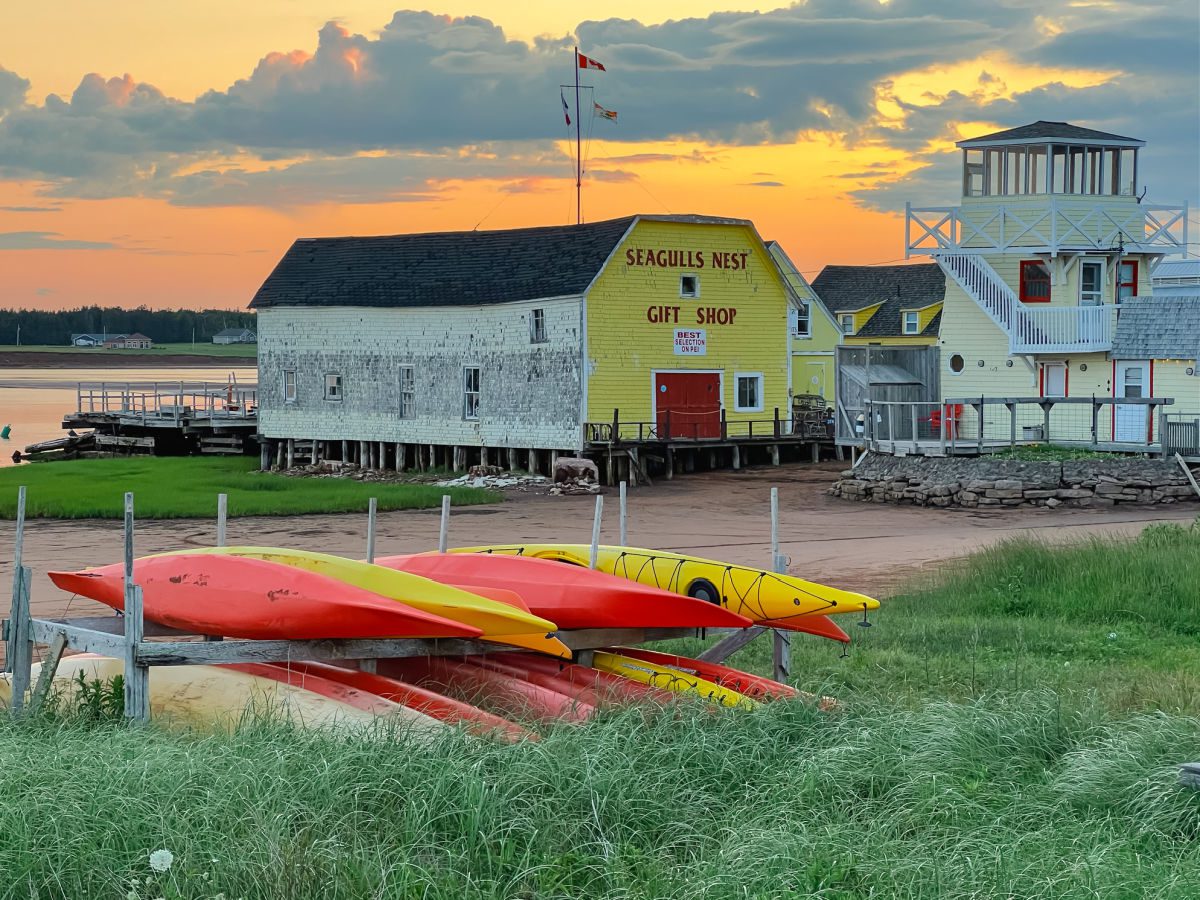 How to Get to Prince Edward Island
I recently told a friend that I was just back from PEI and they asked, is that part of Nova Scotia? So for those of you who aren't familiar, Prince Edward Island is Canada's smallest province (like our U.S. states) and is located in Eastern Atlantic Canada. It is connected by the Confederation Bridge to New Brunswick and by ferry to Nova Scotia.
Prince Edward Island is famous for Anne of Green Gables, golf courses, and its red sand beaches. Agriculture is actually the biggest industry in PEI though, with potatoes being a leading crop. Of course, being an island, PEI is also known for its seafood, especially oysters, mussels, lobster, and tuna fishing.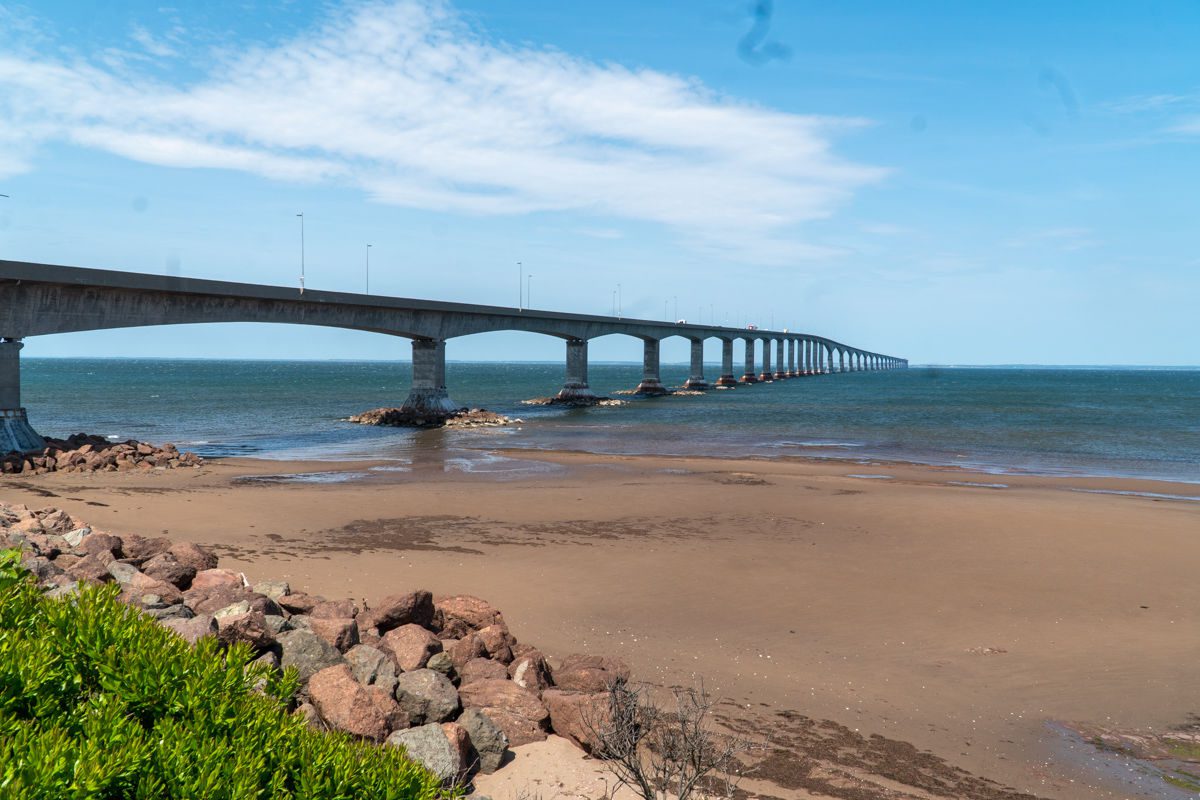 Unless you are taking a New Brunswick road trip and come across the bridge, or extend a road trip around Cape Breton, Nova Scotia to take the ferry to PEI, you will likely want to fly in Charlottetown (YYG.) Charlottetown airport offers year-round direct flights from Toronto and Montreal and seasonal direct flights from Calgary, Edmonton, Ottowa, Hamilton, and Kitchener. Visitors from the United States will need to connect in Toronto or Montreal.
If driving, you will cross the 12.9-kilometre Confederation Bridge from New Brunswick to Borden-Carleton on the southwest coast of the province. From Nova Scotia, you can take the 75-minute car ferry from Caribou to Wood Islands, Prince Edward Island aboard Northumberland Ferries.
Once you arrive, you will need a car to explore the island, unless you are an ambitious biker!
Where to Stay on Prince Edward Island
Note: This post contains affiliate links. If you click a link and make a purchase, I may receive a small commission at no cost to you. All opinions are my own based on my personal experience with these products.
While Prince Edward Island is small, it is still 140 miles long and anywhere from two to 40 miles wide, and driving the narrow winding roads along the coast or the rolling hills through the farmland takes some time. If you only have three days in Prince Edward Island, I'd recommend staying somewhere fairly central, either in Charlottetown proper or on the Central Coast.
Charlottetown is a small city but so cute and packed with fun restaurants. If you are visiting on your own, I'd recommend a stay at either the Delta Hotels by Marriott or the Holman Grand Hotel. With either of these, you will be smack dab in the middle of things with an easy walk to restaurants, bars, shows, and the harbour.
If you are visiting as a family, couple, or just want to combine sightseeing with time to relax at the beach, I'd highly recommend a stay at the historic Dalvay-by-the-Sea. This former vacation lodge of a wealthy businessman now offers charming wood-paneled rooms in the main lodge, as well as cottages for families and groups. It was voted #1 of Canada's most romantic places and as soon as you step into the lobby, with the wood-fire crackling in the towering stone fireplace, you can see why.
I loved my stay at the Dalvay, including the close proximity to the beautiful beaches of Prince Edward Island National Park and relaxing in the Adirondack chairs overlooking the adjacent lake.
3 Days in Prince Edward Island (PEI) Itinerary
Note: Tourism PEI covered some of my meals and gas expenses for this trip. All opinions are my own.
Despite the small size, it does take some time to explore the different nooks and crannies of Prince Edward Island so if you only want to take 3 days in PEI, you can't see everything. Just get over that now. But, that doesn't mean you can see a lot of what makes the island so special and enjoy a few unique experiences along the way!
Here is how I laid out my PEI itinerary…I hope it is helpful in planning your own trip!
3 Days in PEI: Day 1
When you arrive, I would suggest making a stop in the charming vacation town of Victoria-by-the-Sea on your way to Charlottetown. Victoria is a seaside village with a handful of cute shops, some terrific restaurants, and even a charming lighthouse, your first of many in PEI.
The Lobster Barn in Victoria serves up an excellent lobster dinner, which will soon have you licking your fingers. Just save room for a stop at Island Chocolates. This family business has been hand-making delicious chocolates since 1987.
After having lunch in Victoria, drive 30 minutes over to Charlottetown and spend a few hours exploring the city, particularly Peake's Wharf, Victoria Street, Province House, and Great George Street. If you have time, you can even book a walking tour of the city.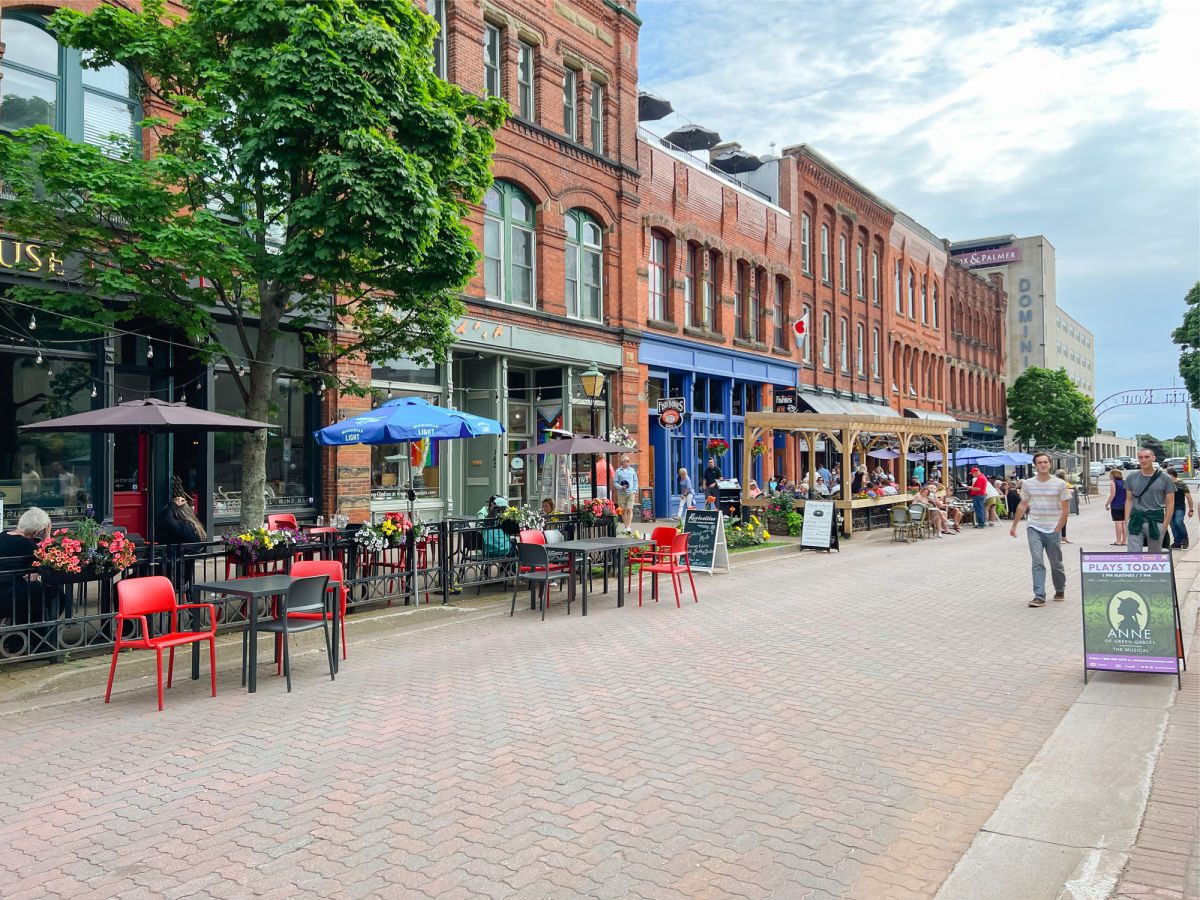 Plan on having dinner in Charlottetown at one of the many restaurants on or around Victoria Street. Some good options include Merchantman Oyster Bar, Churchill Arms (for British-style curries and pub fare), or the lively Charlottetown Beer Garden & Seafood Patio.
If you are into Anne of Green Gables and it fits with your schedule, I'd also recommend catching a performance of Anne of Green Gables: The Musical at the Confederation Center. Running from mid-June through early September, this show brings the classic story to the stage in a charming fashion that makes you fall in love with Anne all over again.
After the show or an evening stroll through town to enjoy live street music performances, head to your accommodations.
3 Days in PEI: Day 2
On your first full day in Prince Edward Island, take some time to explore some of the Anne of Green Gables sites near Cavendish and then enjoy some time on the coast.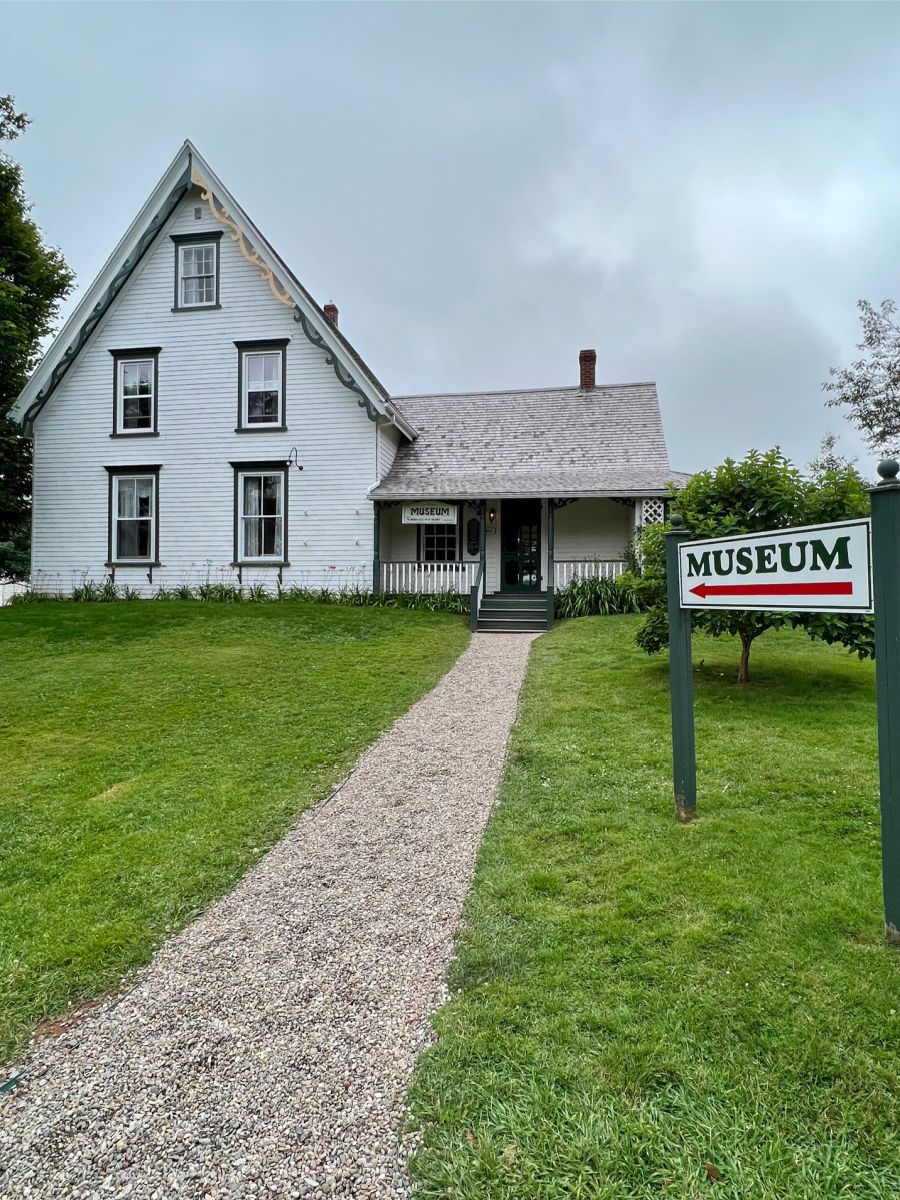 If you are a fan of Anne of Green Gables, there are two sites that you should try to fit into your trip. I have a whole post about each of the Anne of Green Gables sites too, but that may be more than you want to tackle on this trip.
The first is the Anne of Green Gables Museum and Matthew's Carriage Rides. The museum is housed in the ancestral home of the Campbell Family, where author L.M. Montgomery often stayed when visiting her Uncle John and Auntie Anne Campbell. The museum contains memorbilia from L.M. Montgomery's life, as well as inspirations for her books, like the pond that shows up as the "Lake of Shining Waters" in the Anne of Green Gables books.
At the Anne of Green Gables Museum, you can also book an outing for a carriage ride, reminiscent of Anne's first carriage ride with Matthew Cuthbert. Carriage rides can be pre-booked for 30 minutes or one hour and can accommodate up to four guests per carriage.
The next attraction is Green Gables Heritage Place, part of L.M. Montgomery's Cavendish National Historic Site, which is run by Parks Canada and tells the story of both the author, L.M. Montgomery, and her most famous heroine, Anne Shirley.
The site includes the Green Gables house, which is an original farmhouse that belonged to the Macneill family, cousins of author L.M. Montgomery. The author grew up with her maternal grandparents about a kilometer away through the Haunted Woods and she used the farmstead as the inspiration for the setting of her novel Anne of Green Gables.
There is also a barn, carriage (perfect for photo opps), 19th-century gardens, and walking trails including the Haunted Wood and Lovers Lane — inspired by Anne of Green Gables of course.
Afterwards, grab lunch in Cavendish. The restaurants in Avonlea Village serve up some good options including Dave's Lobster, or Cavendish Fish & Chips has excellent British-style fish.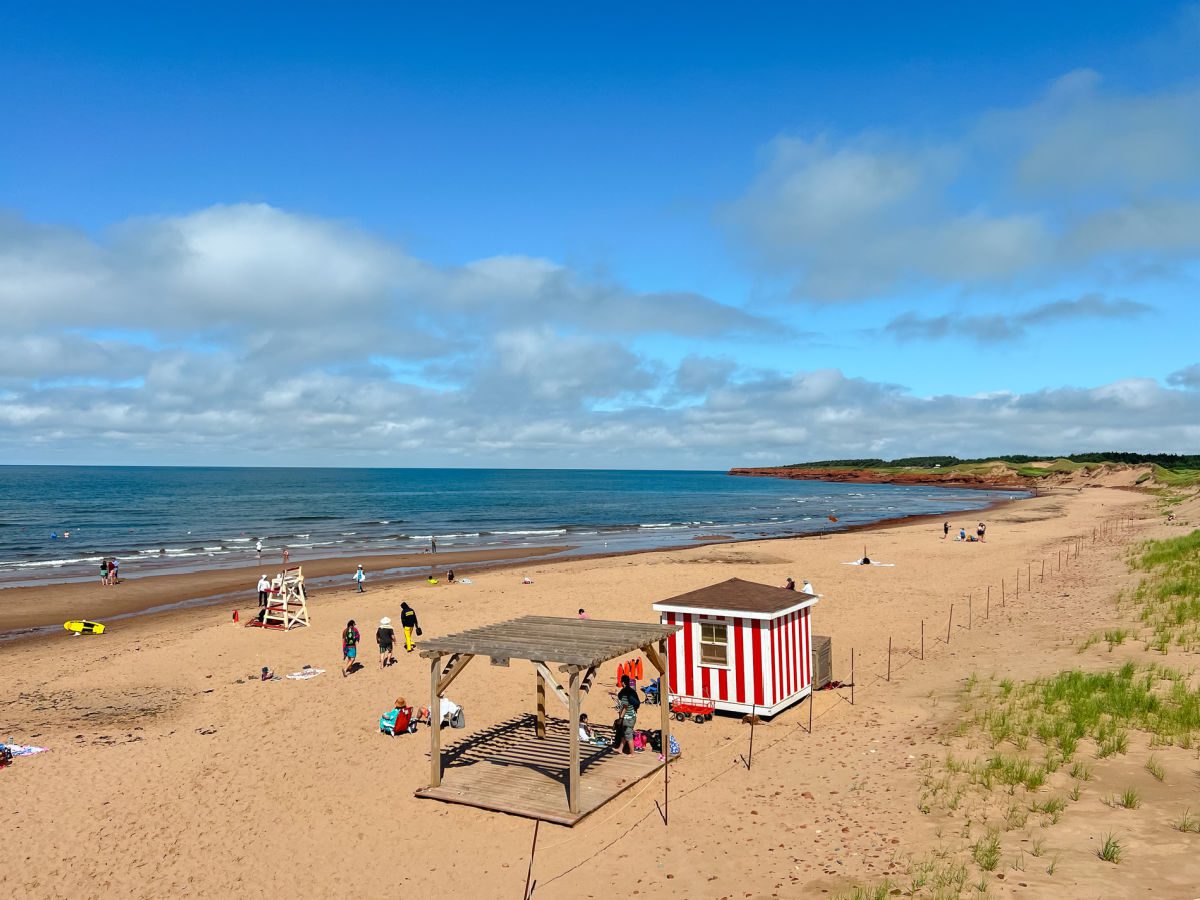 Spend the afternoon relaxing at Cavendish Beach, which is part of Prince Edward Island National Park. This is a gorgeous stretch of soft sand, lined by calm, relatively warm waters and a perfect spot to plan a beach day. The beach offers full service facilities including restrooms and showers.
You can also walk the Cavendish Dunelands Trail, which is a flat, easy trail that combines grasslands and a floating boardwalk through marshland out to an ocean cliff overlook.
Another good beach option is Thunder Cove Beach, but it is best to go at low tide. Thunder Cove Beach is 30 minutes north of Cavendish and has scenic red sand cliffs and rock formations. If you visit at low tide, make a left when you get to teh beach and walk up the coast. You will need to go into the water a bit to get into a small cove, so it can help to wear water shoes. In the cove you will get to see the famous Tea Pot rock.
For dinner, head over to the Fisherman's Wharf Lobster Supper. This place is home to a famous 60 ft salad bar featuring all-you-can-eat mussels and seafood chowder. Order a small lobster dinner and fill up on the salad bar and finish it off with a delicious fresh lobster. This isn't fine dining, but it is some of PEI's most delicious seafood.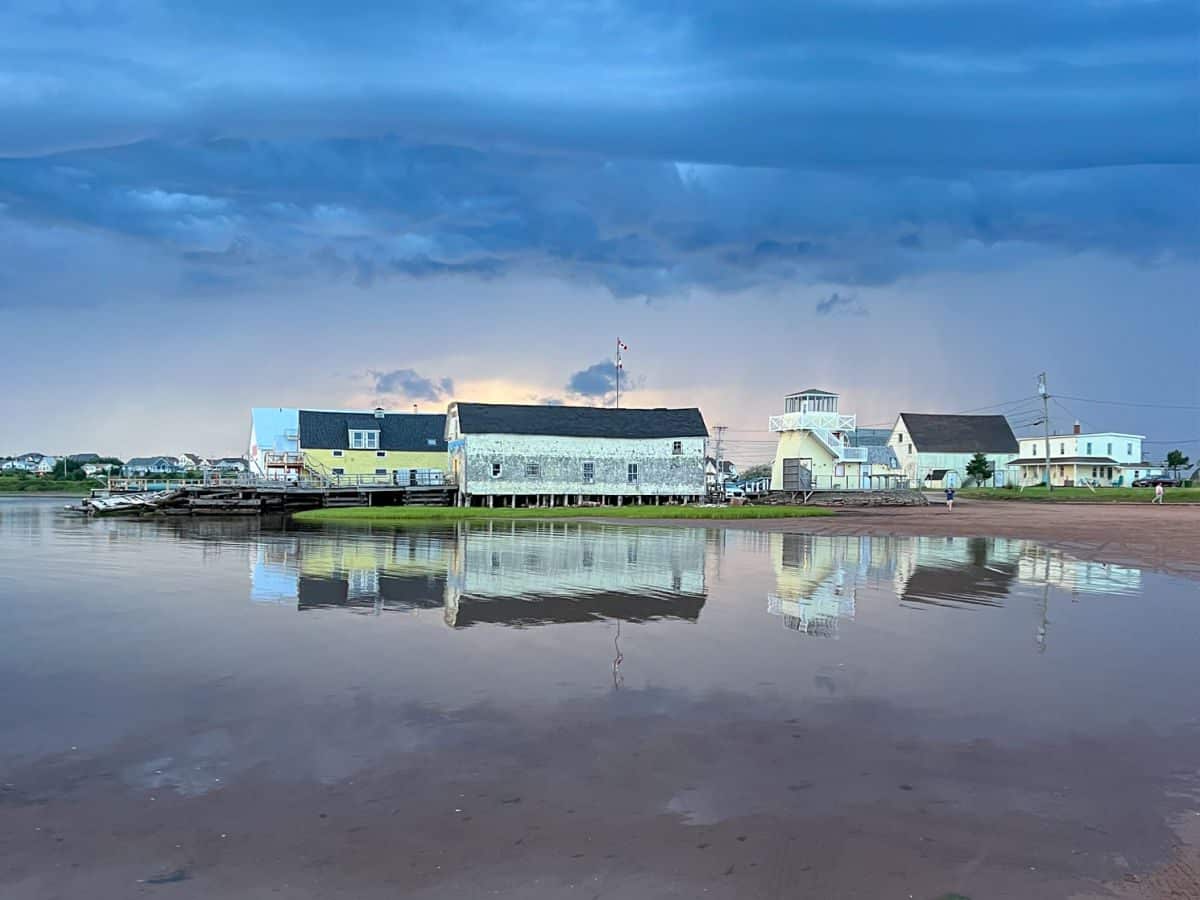 Finish off the night with a sunset at North Rustico Harbor Lighthouse or a movie at the Brackley Beach Drive In.
3 Days in PEI: Day 3
On your last day in Prince Edward Island, it is time to tackle one of PEI's scenic drives. Since the North Cape Coastal Drive is quite long and best done over two days, I decided to tackle the Points East Coastal Drive.
Make sure to leave yourself at least an hour or two to visit the parabolic dunes at Greenwich, which is another section of Prince Edward Island National Park. Greenwich is home to the largest sand dunes in Prince Edward Island. Walk the 4.8 km Greenwich Dunes Trail across homestead fields, through a forest stand, and over Bowley Pond onto a floating boardwalk. This will lead you out to a beautiful, unspoiled stretch of beach.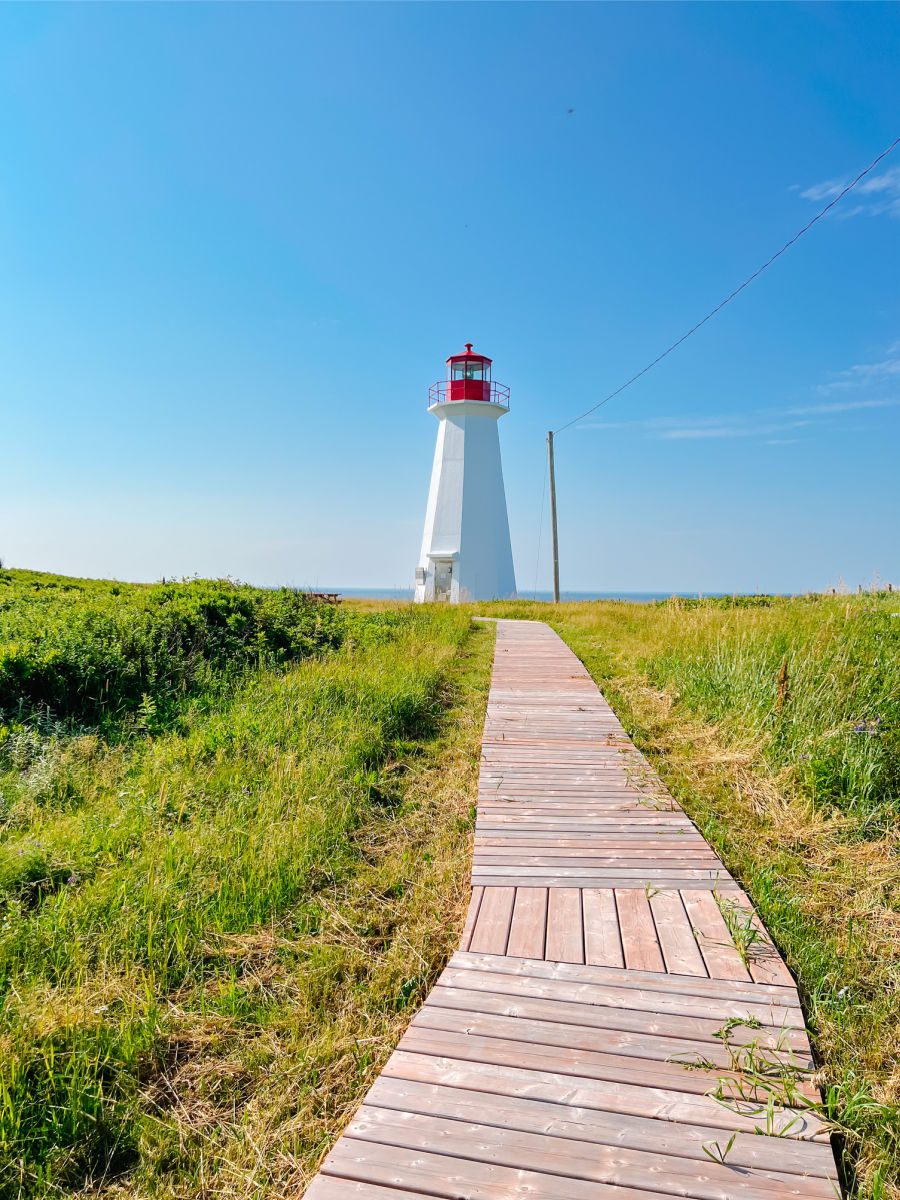 The next stop on the Points East Coastal Drive is the Shipwreck Lighthouse. There is a short walk across private land to see this lighthouse and the cliffs on which the lighthouse is perched.
A bit further along Highway 16 will bring you to the small fishing town of North Lake Harbour, which is actually the tuna fishing capital of the world. Along with the scenic harbor is a beautiful beach, which you can have practically to yourself.
Next, you will reach the eastern tip of the island and East Point Light. Built in 1867, this 67-foot lighthouse is open for guided tours to learn about its history and the five lighthouse keepers who manned the light from 1867-1989.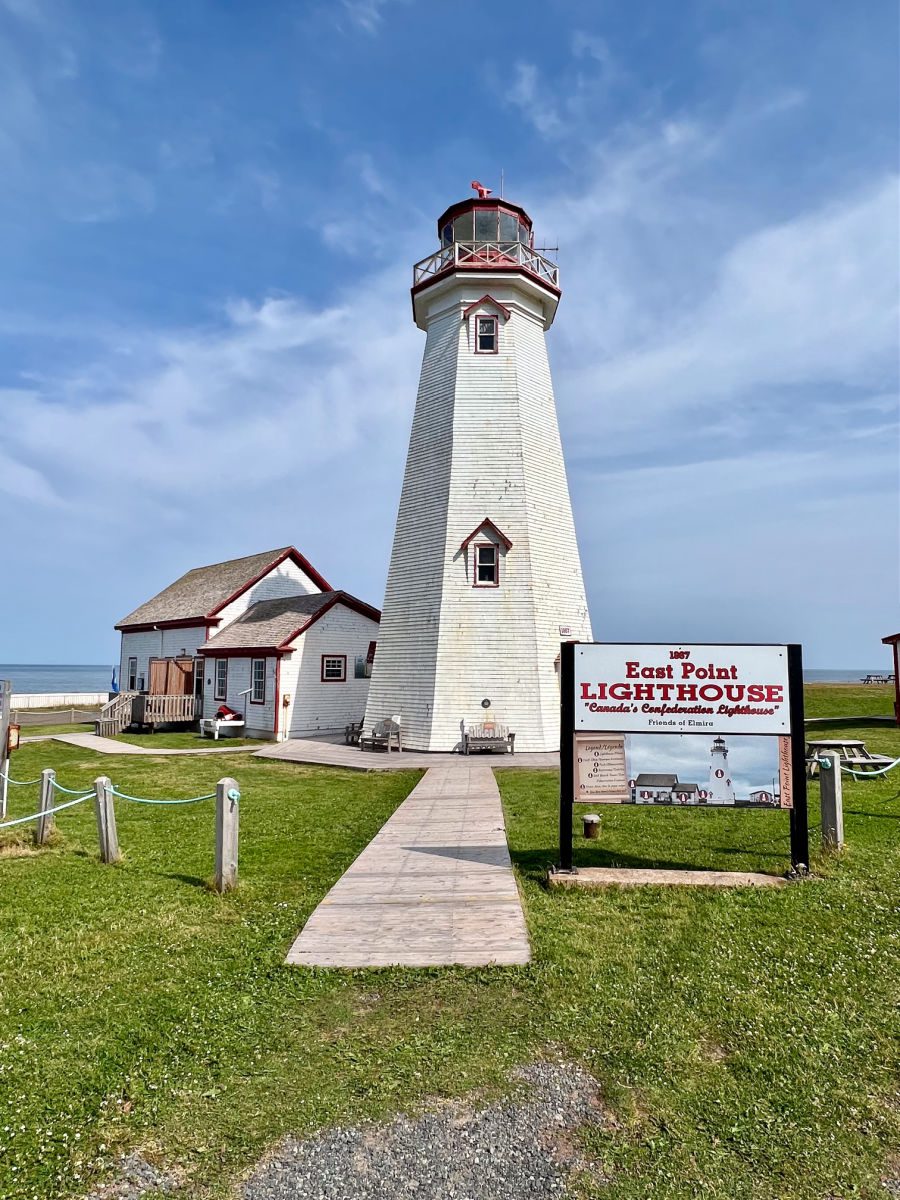 As you wrap aroudn the tip of PEI, your next stop should be at Basin Head Provincial Park. This beach is known as Singing Sands because the white sand "sings" when you step on it because of its high silica content. The day-use park offers a supervised beach, fisheries museum, play area, on-site concessions, washroom, and shower facilities. The other cool feature of this beach is "the run," which is a channel with a fast moving current that connects the cove to the ocean like a natural lazy river.
I've saved the best for last with a unique culinary experience that gives you insight into the fishing life on PEI and introduces you to one of the island's most delicious shellfish. I signed up for the Tong & Shuck experience with Experience PEI, a company that offers all sorts of cultural and culinary experiences throughout the island.
The experience is run by Jim Conohan, a former commercial fisherman and fishing boat captain, from his property on a beautiful stretch of the Boughton River in Cardigan. From his dock, you will learn the way to use tongs to harvest oysters, make sure they are large enough to keep, and then the proper way to shuck an oyster.
All the time you will be regaled with tales of successful fishing expeditions and life on the Island. But the best part is getting to eat everything you caught! I've never had fresher oysters and they were delicious!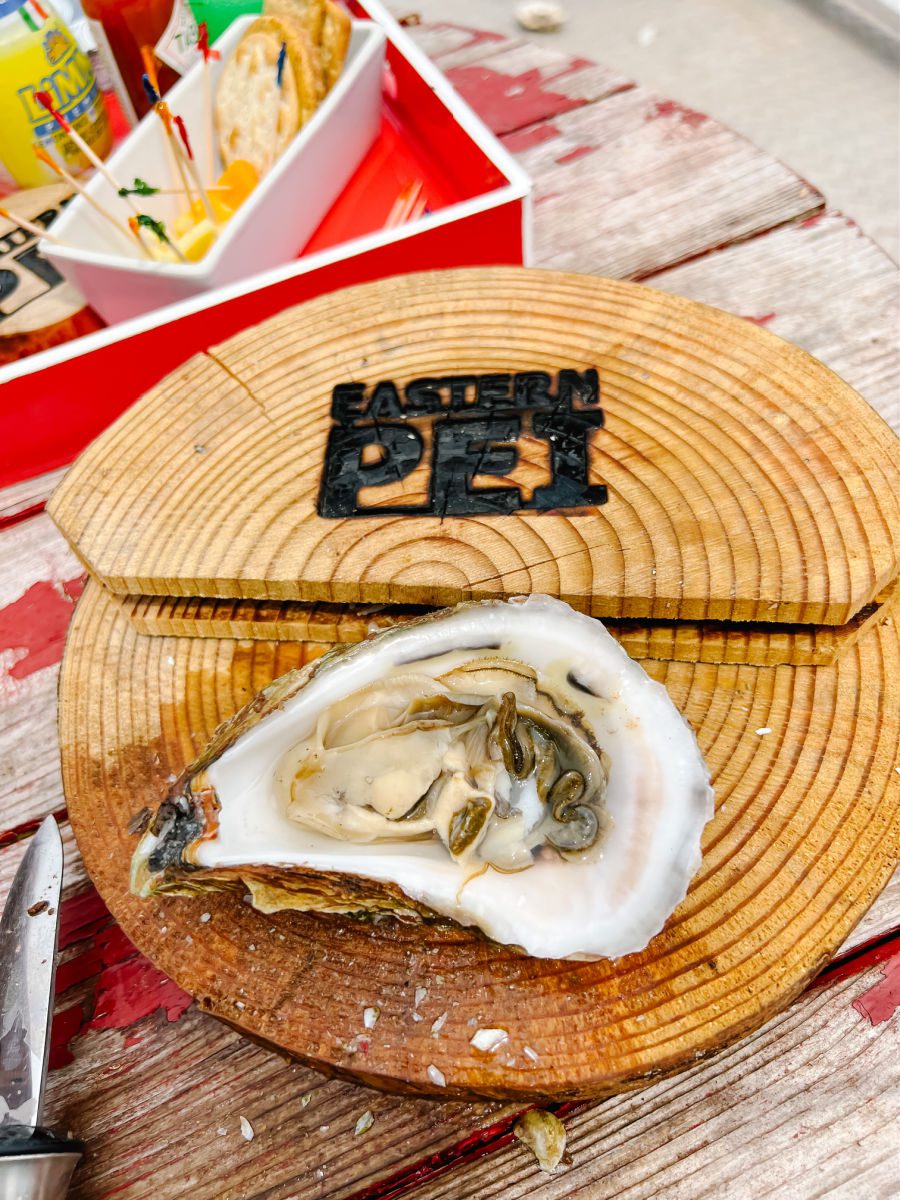 My three days in PEI left me wanting to explore more of the island, but that will have to wait for another visit!
Tips for Visiting Prince Edward Island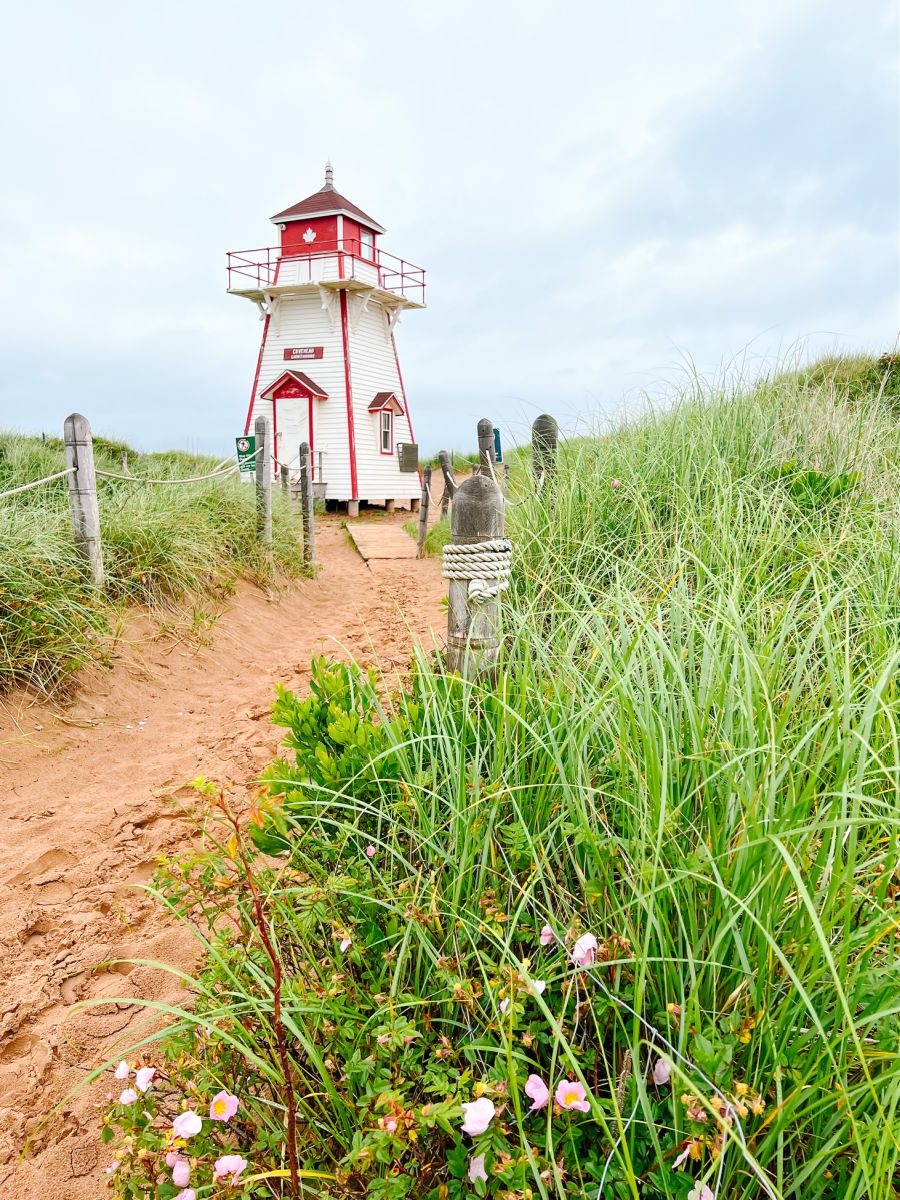 It is best to visit between May and October as many hotels and attractions will close in the late fall through spring
If you need to rent a car, book early as there is a bit of a shortage on the Island currently
Check entrance requirements prior to arriving in PEI as you may be required to complete the ArriveCan application