If you love the outdoors, beautiful scenery, getting away from people, exploring small cities and towns, sampling craft breweries and distilleries, relaxing in comfy lodges, and taking part in fun adventures, you need to plan your next girls' trip to Western Montana. A friend of mine recently moved to California from the East Coast and, since we didn't get to celebrate our milestone birthdays together, we decided to plan a Montana girlfriend getaway.
We visited Northwest Montana, giving us a chance to see Glacier National Park, but also spend time exploring Glacier Country, which is a tourism region surrounding the park and covering eight counties in Western Montana.
This trip ended up being exactly what the doctor ordered — plenty of fresh air and sunshine, time to talk and catch up, and outdoor activities that provided the opportunity to laugh, get some exercise, and make long-lasting memories. Plus (spoiler alert) — there were LLAMAS (and bears, oh my!)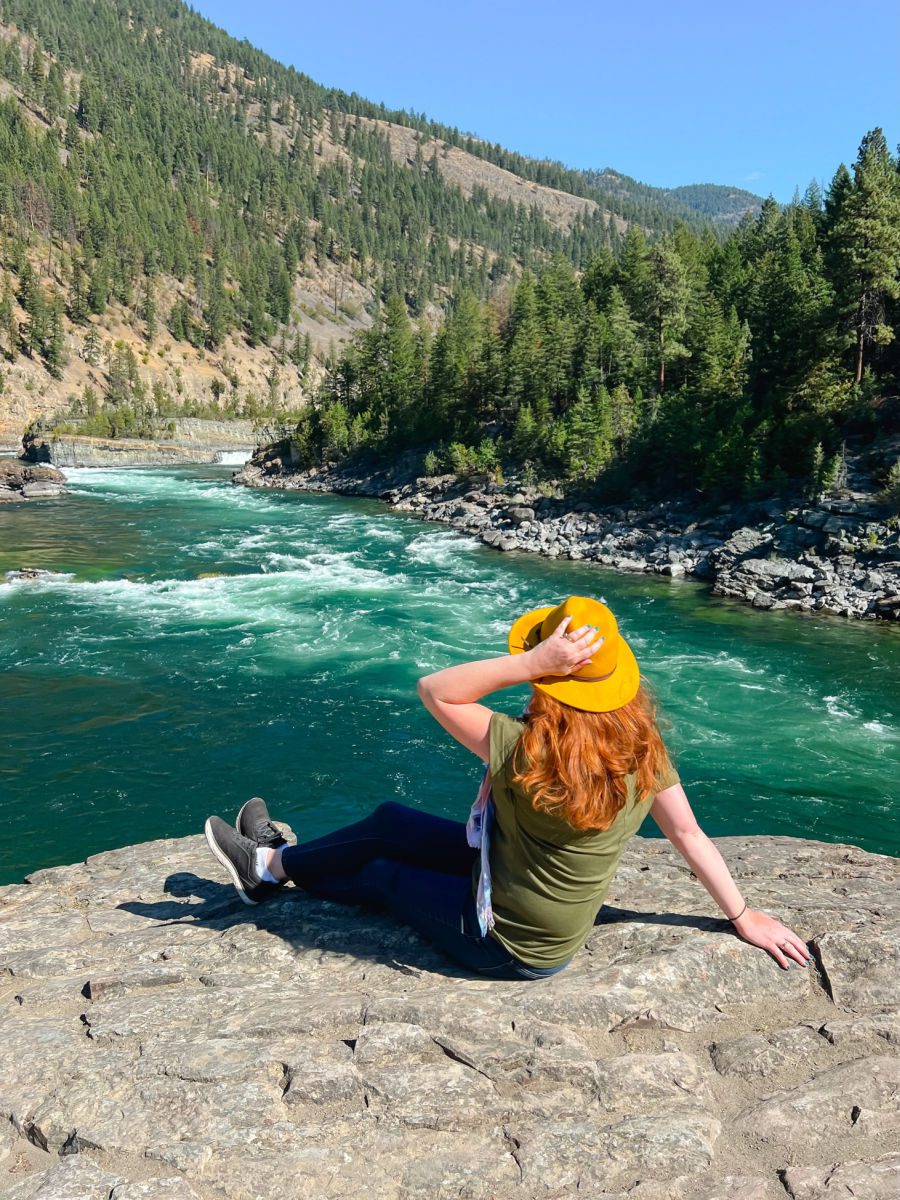 How to Plan a Montana Girlfriend Getaway
Note: My trip was sponsored by Glacier Country Tourism. All opinions are my own.
Getting There
Getting to Western Montana was easier than I expected, especially from the West Coast. The two main airports in this region are Missoula (MSO) and the Glacier Park International (GCI) airport in Kalispell. Both offer direct flights from many cities on the west coast. My friend Keryn was able to fly direct from LAX to Missoula in under three hours. Coming from Boston, I connected through Minneapolis (MSP) for a very smooth travel day.
Once you are in Montana, you will certainly want to rent a car because scenic drives are part of the experience and Montana is large and places are spread out.
How Long to Spend in Montana
You can certainly plan a long weekend getaway to Montana if you want to stay in either Missoula or Kalispell and take some day trips. If you would rather see more of the area, particularly if you want to add in a visit to Glacier National Park, I would suggest staying a minimum of five days to a week.
When to Visit Montana
Montana is a gorgeous state, especially in the winter, summer, and fall. In the winter, it is best to either plan a ski trip, book a stay at a cozy lodge or luxury ranch, or stay in one of the larger towns or small cities like Missoula.
Summer is a beautiful season to visit Montana but there are a few caveats. First, the crowds will be thick in the Glacier National Park area and reservations are required to drive the Going-to-the-Sun Road from the time it opens in late June through mid-September. Those go on sale 120 days in advance and fill up very quickly. Also, summer does bring heat waves and fire season, so you need to be prepared for hot days and be flexible in case fires or smoke impact your plans.
Early fall is an ideal time to visit Western Montana, just as the autumn colors make an appearance while the weather is still mild, with chilly nights and crisp mornings. Crowds will have thinned, although so activity providers and lodgings start to close by late September to early October.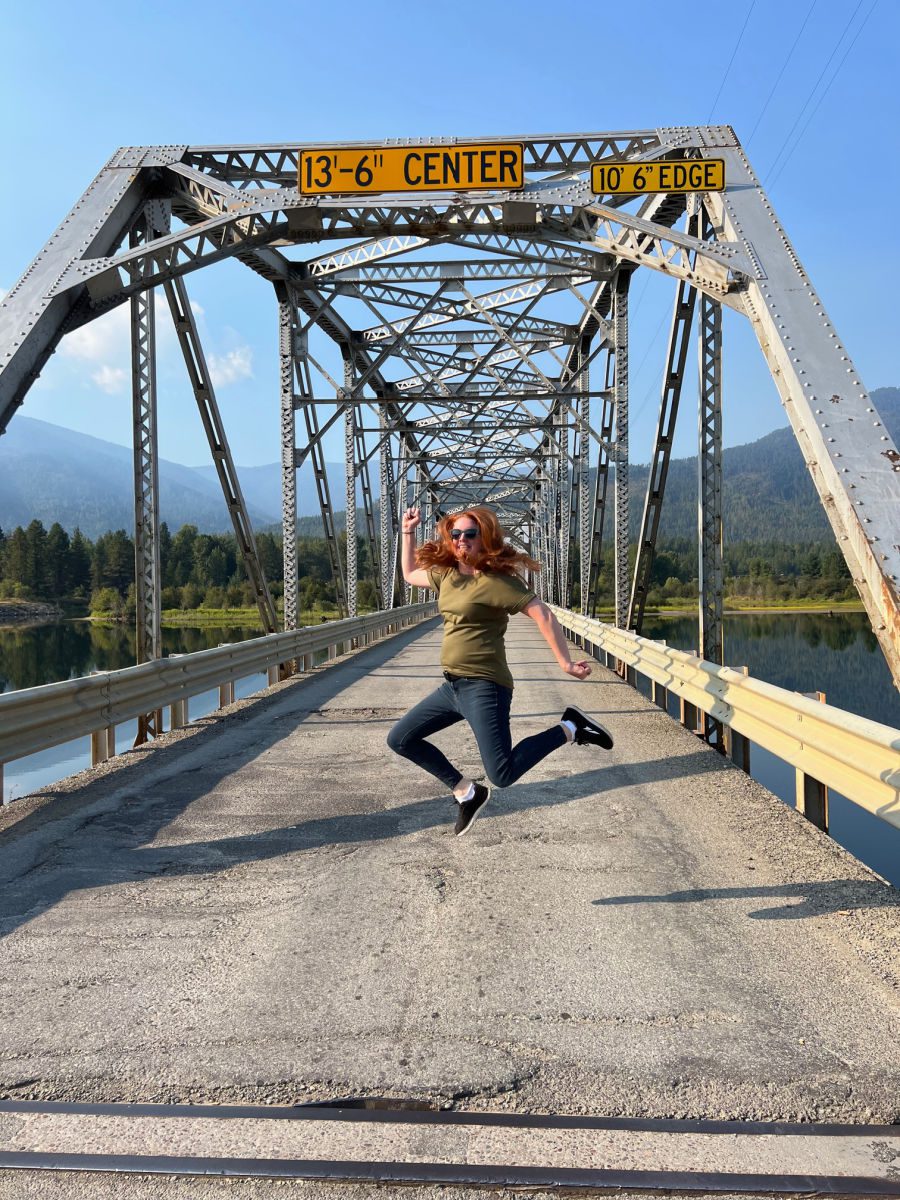 Tips for Visiting Montana
The scenery in Montana is gorgeous and it is up to us to keep it that way so it is important to recreate responsibly when visiting the Treasure State. A few things to keep in mind are:
Always follow the Leave No Trace principles such as staying on trails, carrying out what you carry in, leave nothing but footprints, don't make rock cairns, etc.
Keep your distance around wildlife, stay in your car if you see wildlife along the road, and always carry bear spray when hiking (just don't try to take it on the plane with you!)
Stay flexible — your plans may need to change due to weather or other conditions so don't get upset if you need to move things around or make some changes to your itinerary.
Be kind — the people in Montana are very friendly and welcoming and it helps when you can reciprocate and pack your patience if things move at a slower pace.
Montana Girlfriend Getaway Itinerary
Note: This post contains affiliate links. If you click a link and make a purchase, I may receive a small commission at no cost to you. All opinions are my own based on my personal experience with these products.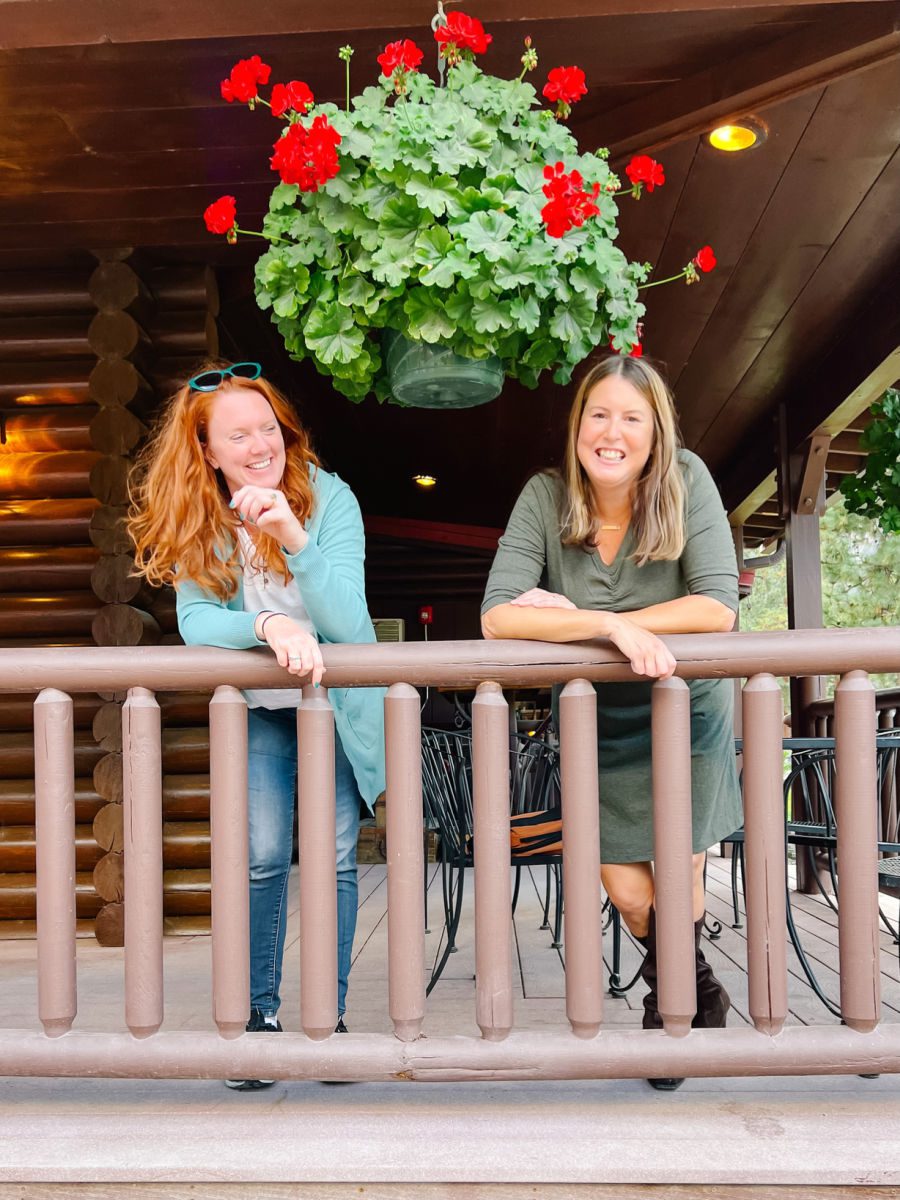 When planning our girls' trip to Montana, we wanted to cover a lot of ground to really explore the region. We also wanted to balance out our time relaxing with time exploring (and shopping!) So if this itinerary looks a little too busy, just cut some things out or stay only in one or two places to make it suit your travel style.
Overall, this itinerary makes a bit of a loop, starting and ending in Missoula. It could just as easily make the loop starting and ending in Kalispell. To be honest, I flew into Missoula and started out in Kalispell to visit Glacier National Park first, but the way I've laid it out here makes more common sense and minimizes the driving (somewhat!)
Day 1: Arrive in Missoula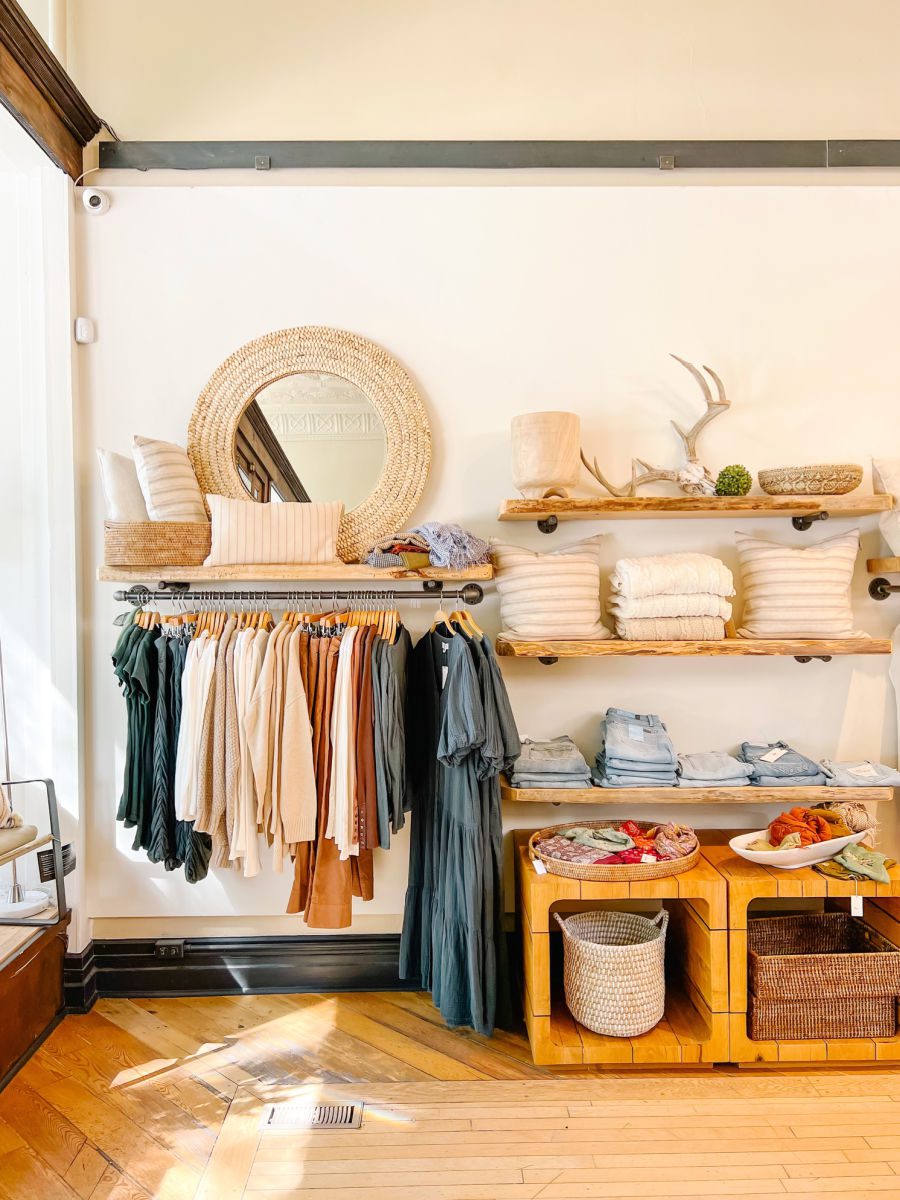 If you are flying into Missoula, your flight will probably arrive in the mid-afternoon. Downtown Missoula, home of the University of Montana Grizzlies, is just a few minutes from the airport and the new Residence Inn Missoula makes a great home base for your first night. This hotel is conveniently located on the main strip and features local, historical accents in the decor that pay tribute to the Mercantile building that once sat in the same spot.
Take the afternoon to explore some of the cute boutiques and galleries that line Higgins Avenue and the nearby side streets including Clover, Radius Gallery, and JL+KO Clothing, and the Fact and Fiction Bookstore. If you have time, you can also check out the Missoula Art Museum, take a "Hotels & Hooligans" walking tour, or book a massage at the Cedar Creek Salon & Day Spa.
Next, it is time for some pre-dinner drinks. For cocktails, head to Montgomery Distillery or if you prefer craft beer, try Tamaracks Brewing Company or Conflux Brewing Company, both of which are located in downtown Missoula. If you want snacks with your drinks, try Bar Plata for pintxos /tapas with your cocktails or wine.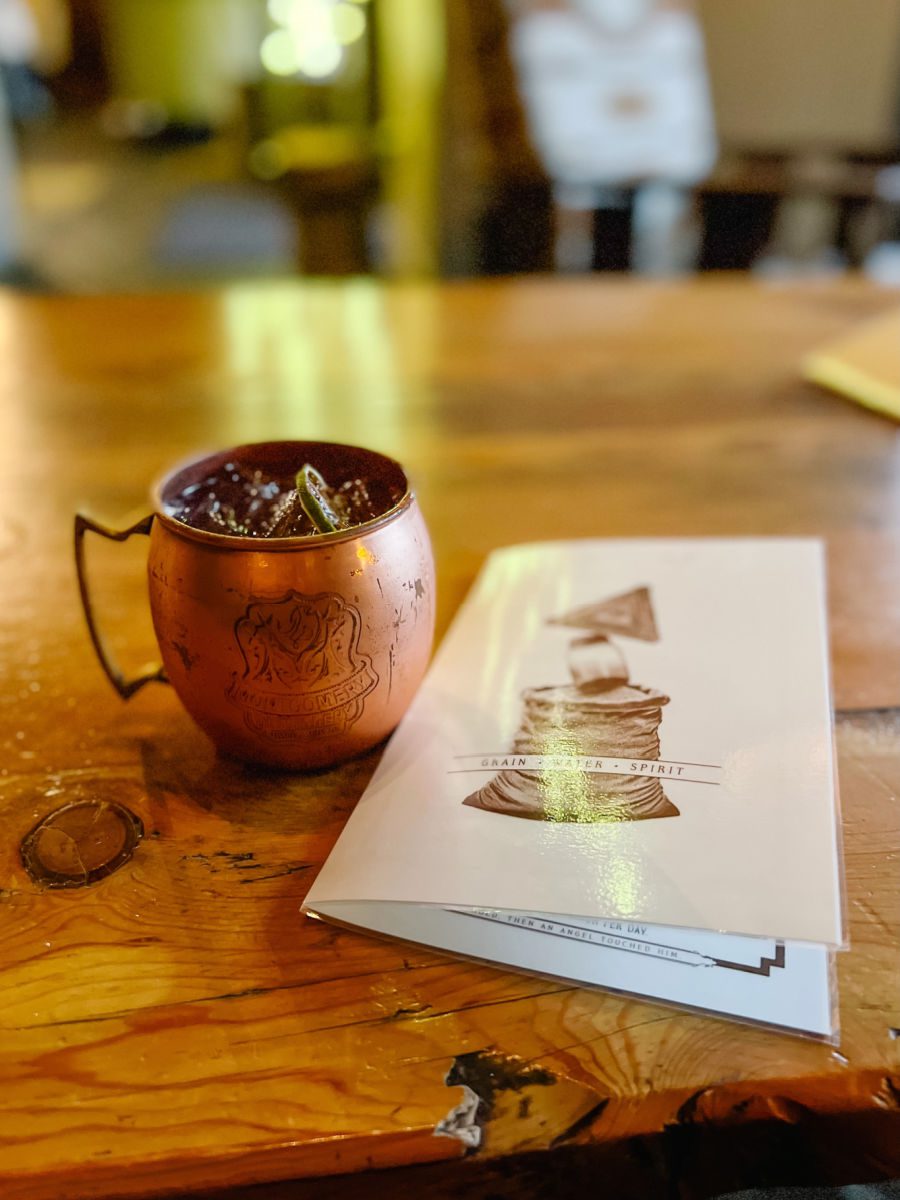 From there you can walk to dinner at Brasserie Porte Rouge. It is a good thing you can share with your friends because there are so many good choices on the menu at this stylish French-style brasserie.
Day 2: Missoula to Trout Creek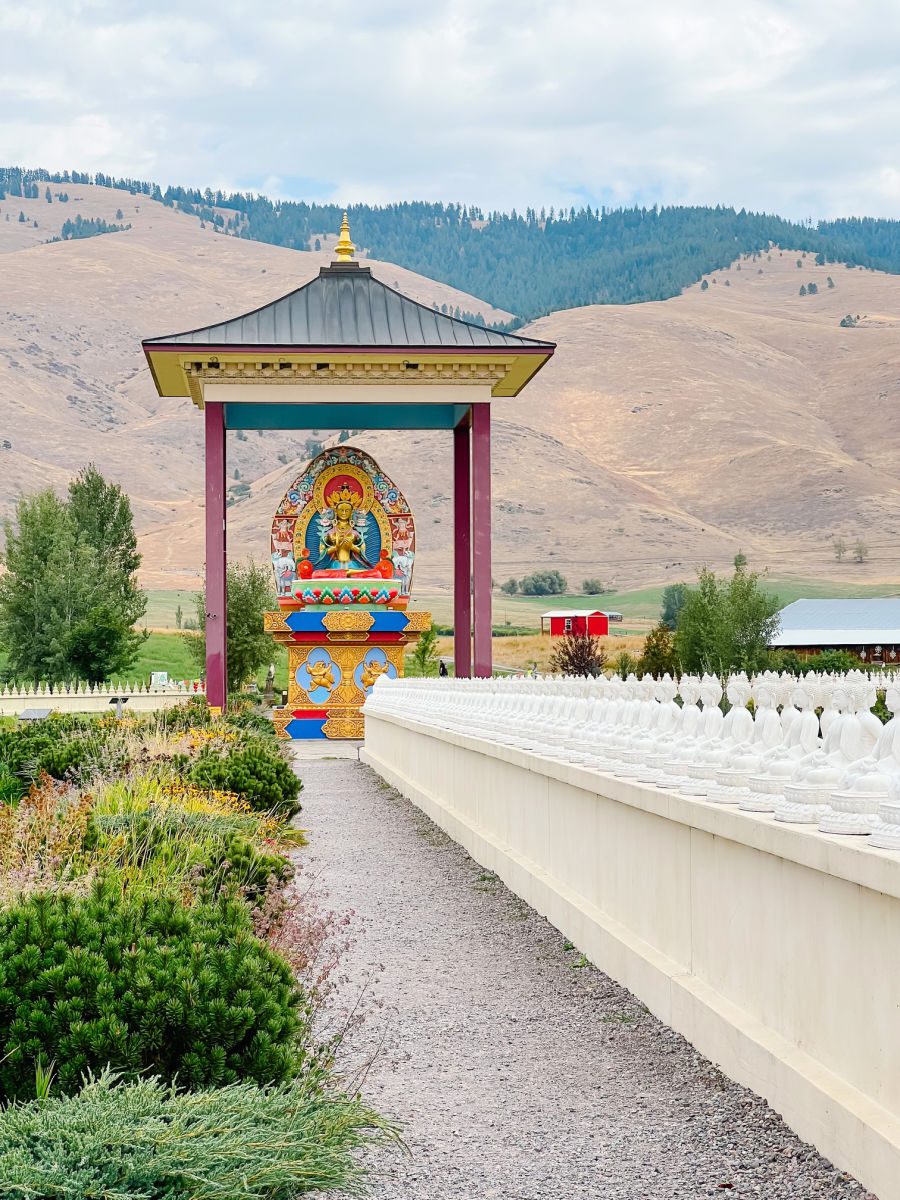 After breakfast at the hotel, pick up lunch to-go in town (I'd suggest The Catalyst), and then drive north to one of Western Montana's most surprising sites — the Garden of One Thousand Buddhas. Unless you are a devout Buddhist, you will probably only spend 30 minutes to one hour wandering the property but it is worth the spot to see the Buddhist statues against the stunning backdrop of the Mission Mountains.
From there, continue on to visit the Bison Range. Managed by the Confederated Salish and Kootenai Tribes and descended from the free-ranging bison of the 1800s, the Bison Range offers a two-hour driving loop through the preserve, offering the opportunity to see bison, elk, bear, wolves, and more. It helps to have a rental car with high clearance on the gravel road through the Bison Range.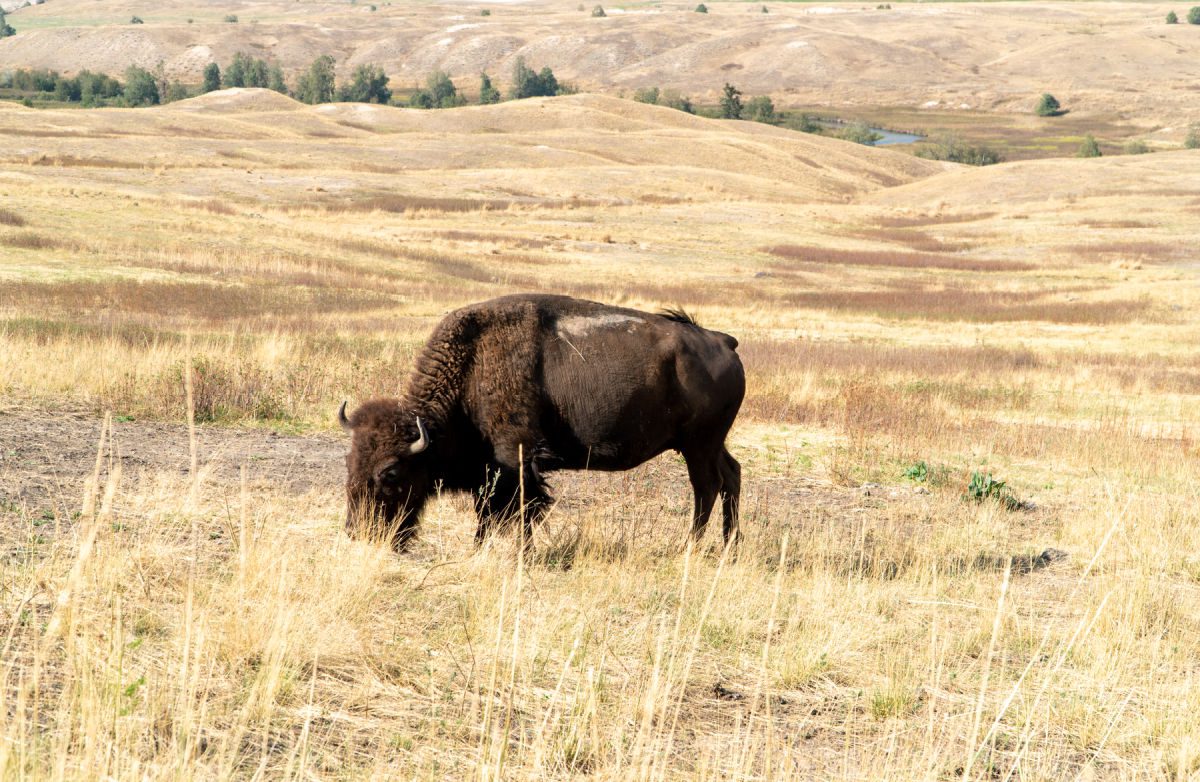 From the entrance of the Bison Range, it is about a 30-minute drive to Quinn's Hot Springs for a soak in one of its naturally-heated pools. Day passes are available, but must be booked in advance! This is a lovely way to spend the rest of the afternoon soaking in the warm water under the trees.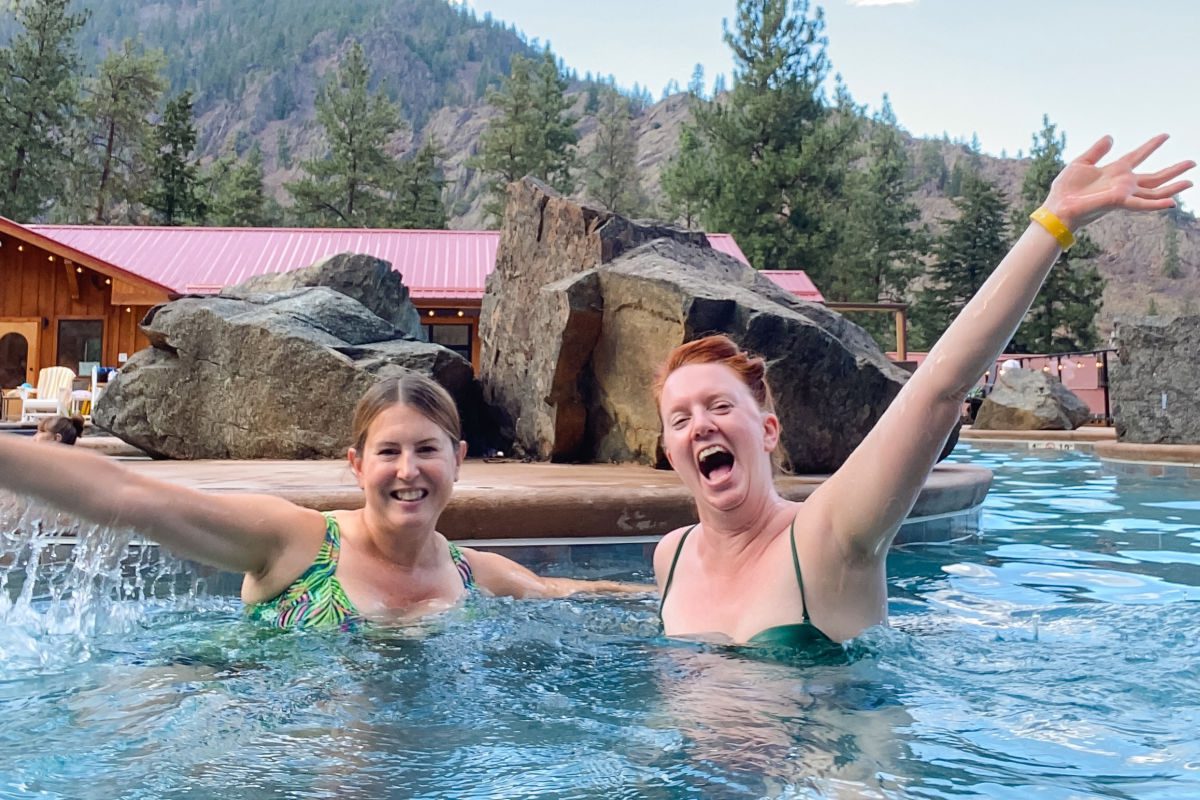 If you can book a cabin at Quinn's, that is most convenient, but they tend to sell out up to a year in advance. As an alternative, have an early dinner at the Harwood House restaurant on site and then drive one hour to The Lodge at Trout Creek.
The Lodge at Trout Creek is a perfect spot for you and your girlfriends to spend a few days relaxing in the wilderness while enjoying the warm hospitality, and humongous breakfasts, of your hosts. However, if you would rather explore more of Montana's great outdoors, continue on.
Day 3: Trout Creek to Kalispell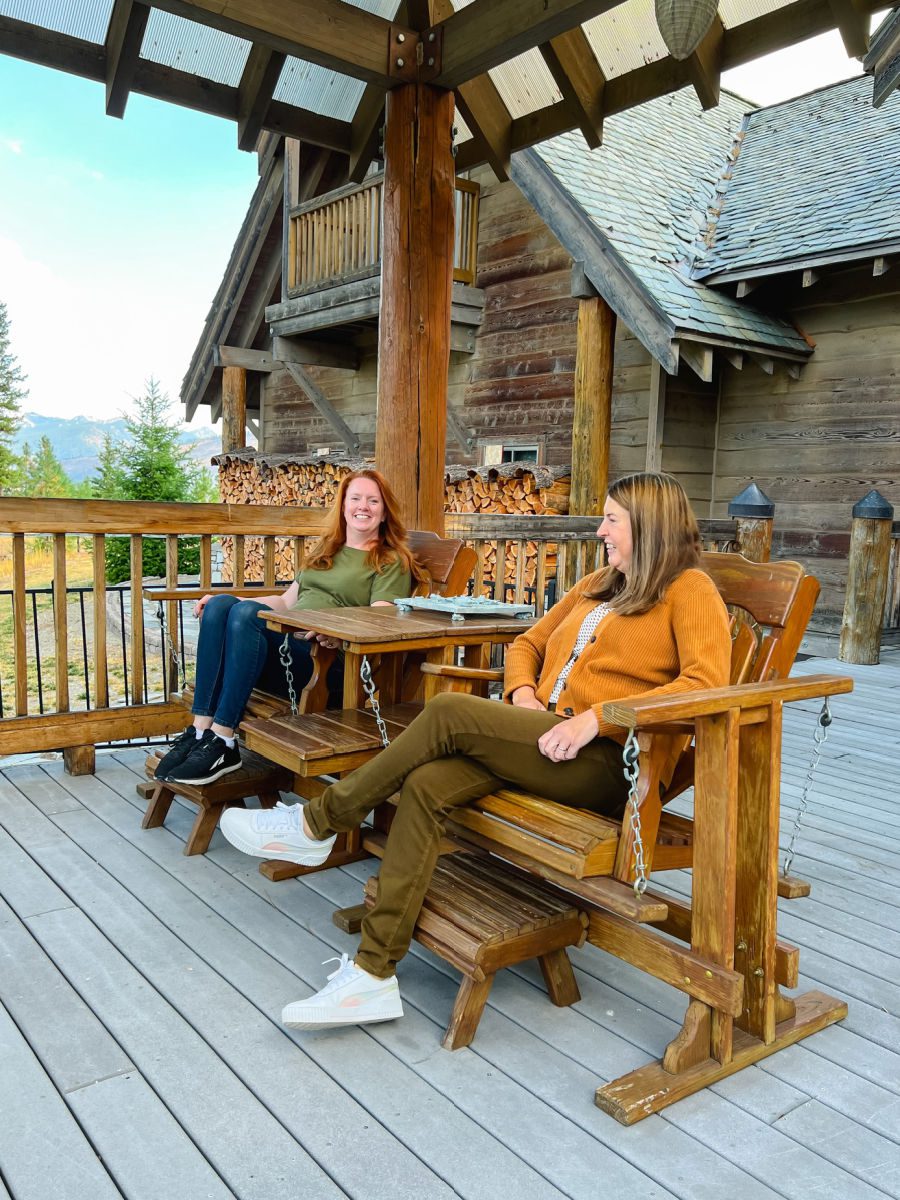 The Lodge at Trout Creek is a huge 10,000 lodge home with five spacious suites on 90 forested acres. The Lodge operates as a bed and breakfast and guests can use a kitchen, theater room, game/exercise room, a music room, and the lovely porches during their stay. While it is tempting to hang around all day, there is more of Western Montana to explore.
A pretty hour drive will bring you to Ross Creek Cedars scenic area in Kootenai National Forest. Follow the loop trail through the majestic trees and breathe in that fresh forest air. After some time spent forest bathing, you can take a short drive further north to Kootenai Falls and Suspension Bridge.
It is easy to spend a couple of hours hiking along the Kootenai River to sit and enjoy the falls, or crossing the new suspension bridge to explore the quieter banks on the other side. The icy blue water and the cool mist of the pounding falls restores inner peace in a different way than the wall through the woods.
By this time you will have worked up an appetite so, unless you packed a picnic, I'd suggest driving a few minutes east to the small town of Libby for lunch at the Cabinet Mountain Brewery. After watching the bald eagles swoop over the Kootenai River, seeing the large eagle archway in town won't surprise you.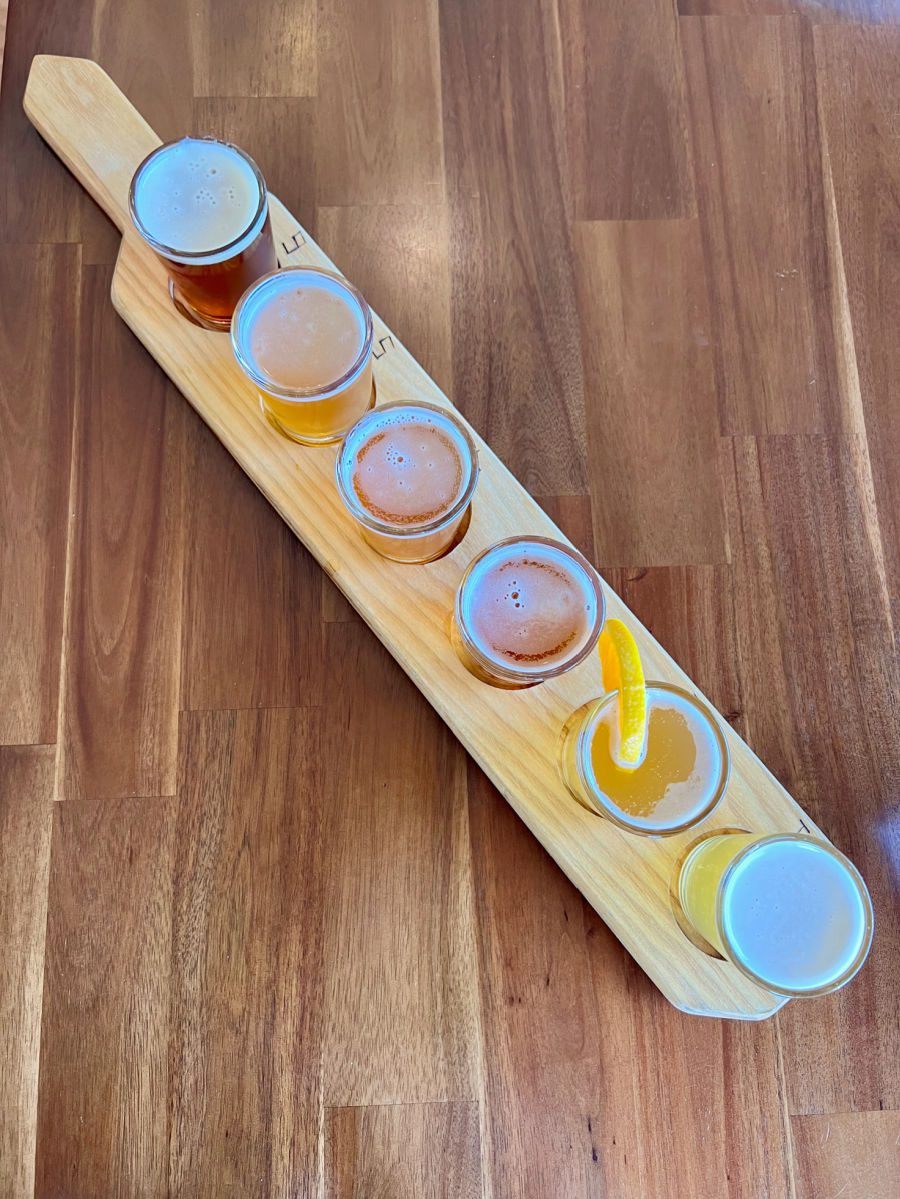 After lunch, drive over to Kalispell and take a walk through downtown for a little shopping. For dinner, I'd recommend either Alchemy Lounge, Bias Brewing Company, or Whitefish Distillery.
If you want to spend a day or two visiting Glacier National Park, you can try to book reservations within the park (Lake McDonald Lodge would be convenient), or in West Glacier (such as glamping at Under Canvas). If those options are fully booked or out of your price range, the Homewood Suites in Kalispell is a bit far from the west entrance to the park (about 30-45 minutes), but it is convenient and well-suited for a girls' trip.
Day 5: Glacier National Park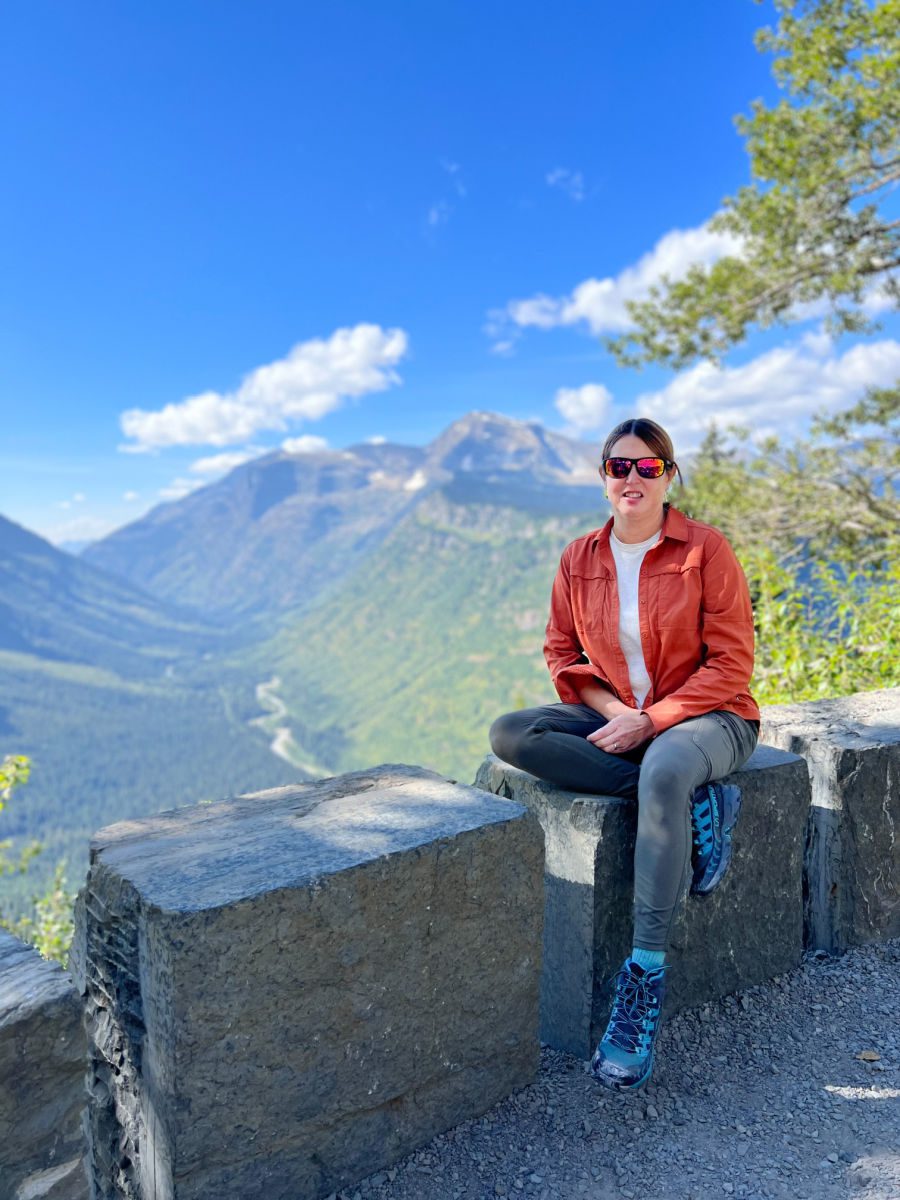 If you are going to spend a day in Glacier National Park, make sure to get an early start to beat the crowds. And don't forget, if you don't have a reservation to drive the Going-to-the-Sun Road, the scenic road and only thoroughfare through the park, you will need to either book a tour on the Red Bus Tours or plan on taking the park shuttle.
Make your first stop at the Apgar Visitor Center where you can check on Park Ranger activities for that day and get advice on what to see and do during your stay. You can also buy bear spray (or you can rent a canister at the Apgar Campground.)
As you start along Going-to-the-Sun Road, make sure you stop at Lake McDonald Lodge for a walk along the lake. This is an iconic photo spot where you can see the colorful rocks on the lake bottom through the crystal clear water with the reflection of the mountains in the distance.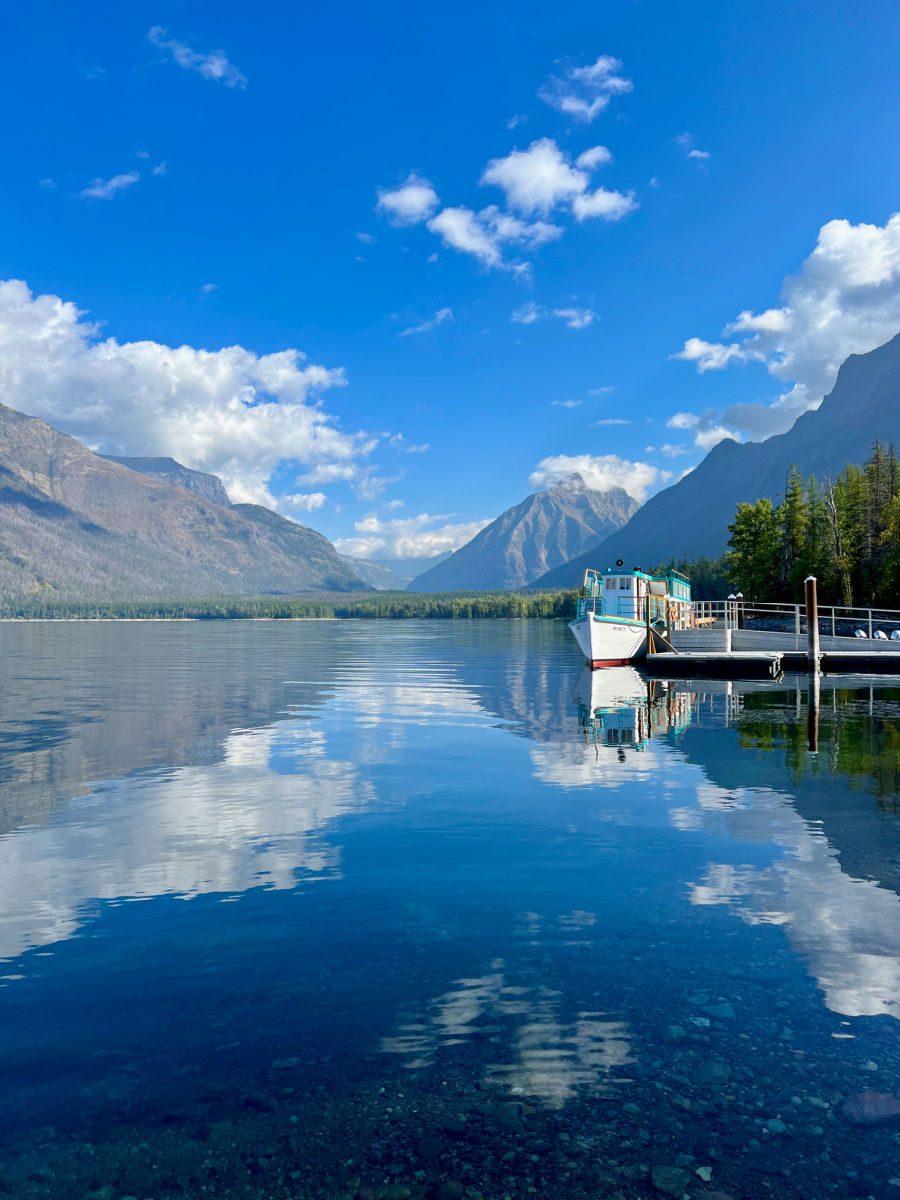 From there, you will want to continue driving along Going-to-the-Sun Road, stopping at scenic lookouts and possibly taking a few hikes. Once you get to East Glacier, you can either turn back the way you came or loop around the park back to West Glacier.
Day 6: Kalispell to Big Fork
After a day in Glacier National Park, you will be ready to get away from people once again! And, you will be happy to trade the car for your hiking shoes — especially when you meet your companions — llamas!
That's right, it is time to go llama trekking with Swan Mountain Llama Trekking. There are two different tour options: either a five-mile out and back day hike to a waterfall where you have lunch and then hike back down, or a shorter hike that includes wine and cheese in the late afternoon.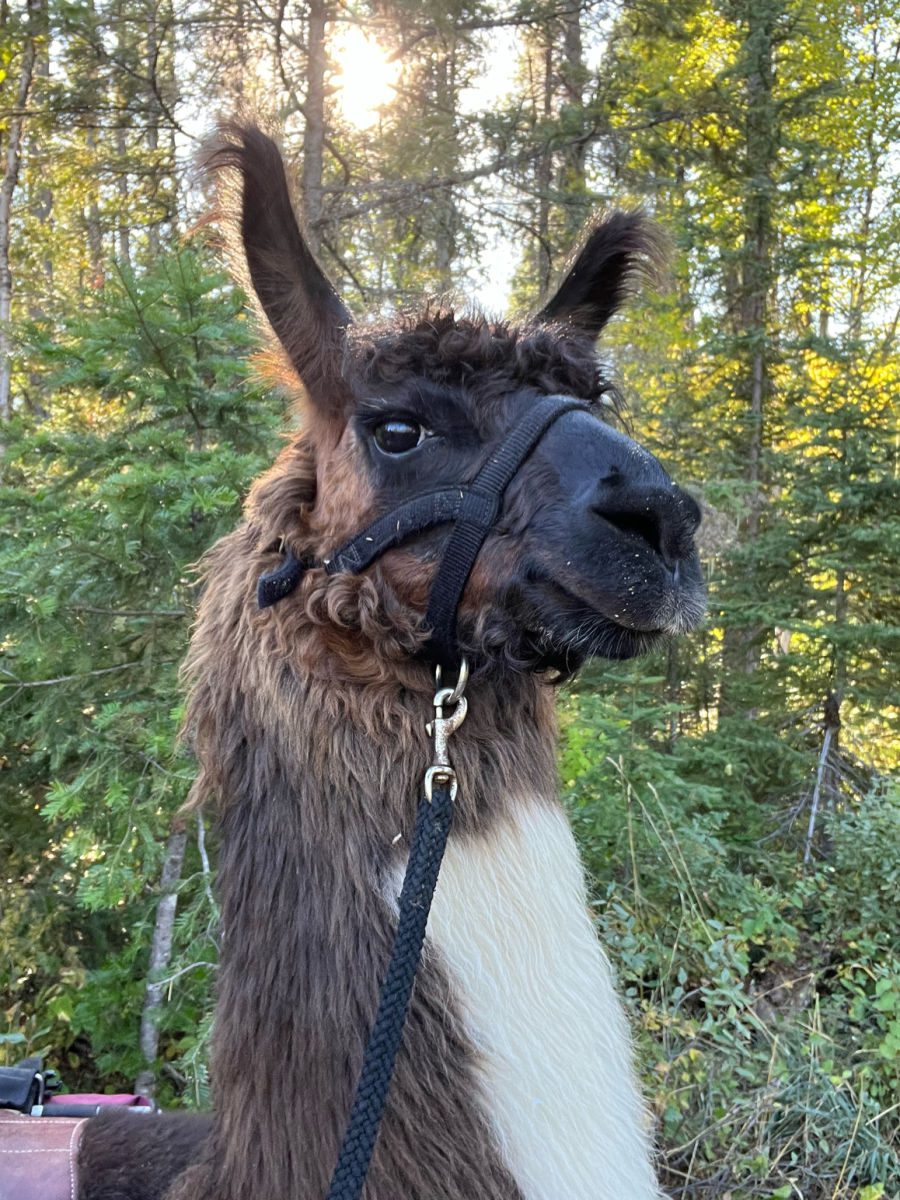 Keryn and I took the daytime hike with Jingles and Roho and I must say, llama trekking is the best way to go hiking. There is just something about walking with these goofy yet sweet animals that is good for your mental health and makes a perfect girls' trip activity.
After your hike, check into a cozy cabin at Bridge Street Cottages in the darling town of Big Fork, Montana. Take a well-deserved rest or spend some time shopping the boutiques and galleries in town.
For sunset, I'd suggest chartering a boat with Flathead Lake Charters. Bring some wine and cheese on board and get to see the sun set over the gorgeous Flathead Lake. Afterwards, you can have dinner across the street at Bon Fire or head back into town for Flathead Lake Brewing Company.
Day 7: Fly Home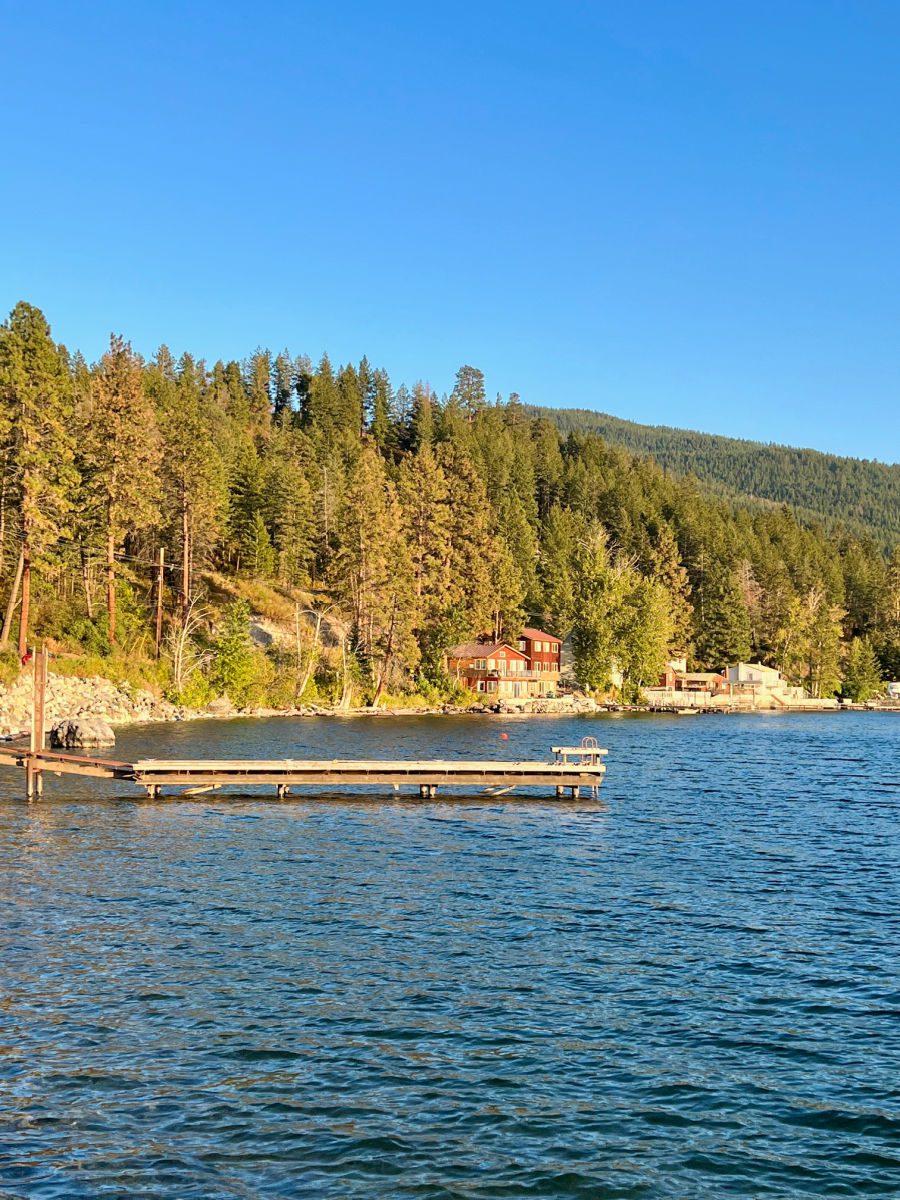 If you have time before your flight, or you want to squeeze it into another day on your itinerary, rent kayaks at Tamaracks Resort on Seeley Lake and paddle along the scenic Clearwater River Canoe Trail. This one to two-mile trail runs 3.5 miles and flows through a dense willow marsh. You may get to see warblers, nesting common loons, bitterns, catbirds, snipes, great blue herons, belted kingfishers, Western painted turtles, muskrats, beavers, and dragonflies.
See, I told you that you can easily fill a week in Glacier Country!! And just imagine, that is just one corner of Montana. If you and your friends love the outdoors, I think planning a girls' trip to Montana is a perfect choice. See my other suggestions for unique girlfriend getaways in the U.S.