When you think of girls weekend getaways, what comes to mind? Sun, shopping, spa, wine? Sure, me too. Those are always fun things to do with friends. But your next girls' trip doesn't need to be to popular but pricey hot spots like Charleston, Nashville, Napa, Santa Fe, Las Vegas or Key West. It is time to think a little out of the box.
Since the purpose of a girlfriend getaway is the time you spend together, there are so many fun spots to have a girls' getaway that don't have to cost an arm-and-a-leg. These are some trip ideas that will also let you try something new, learn something, or have a unique bonding experience in destinations that may never have dawned on you would be perfect for a girls trip.
Fun & Unique Girls Weekend Getaways
Note: This post contains affiliate links. If you click a link and make a purchase, I may receive a small commission at no cost to you. All opinions are my own based on my personal experience with these products.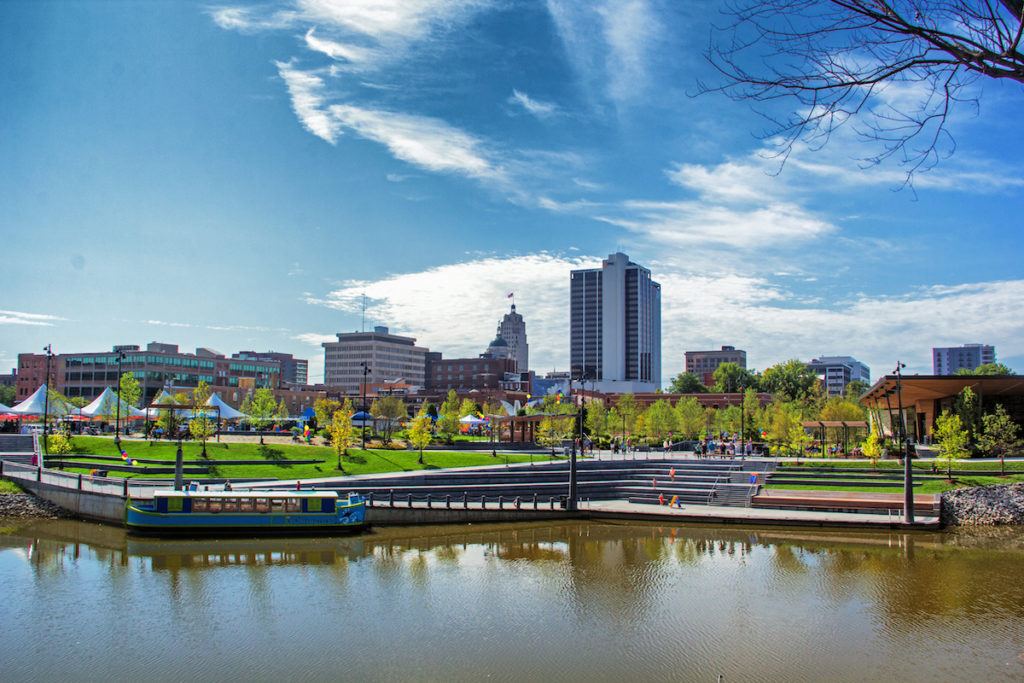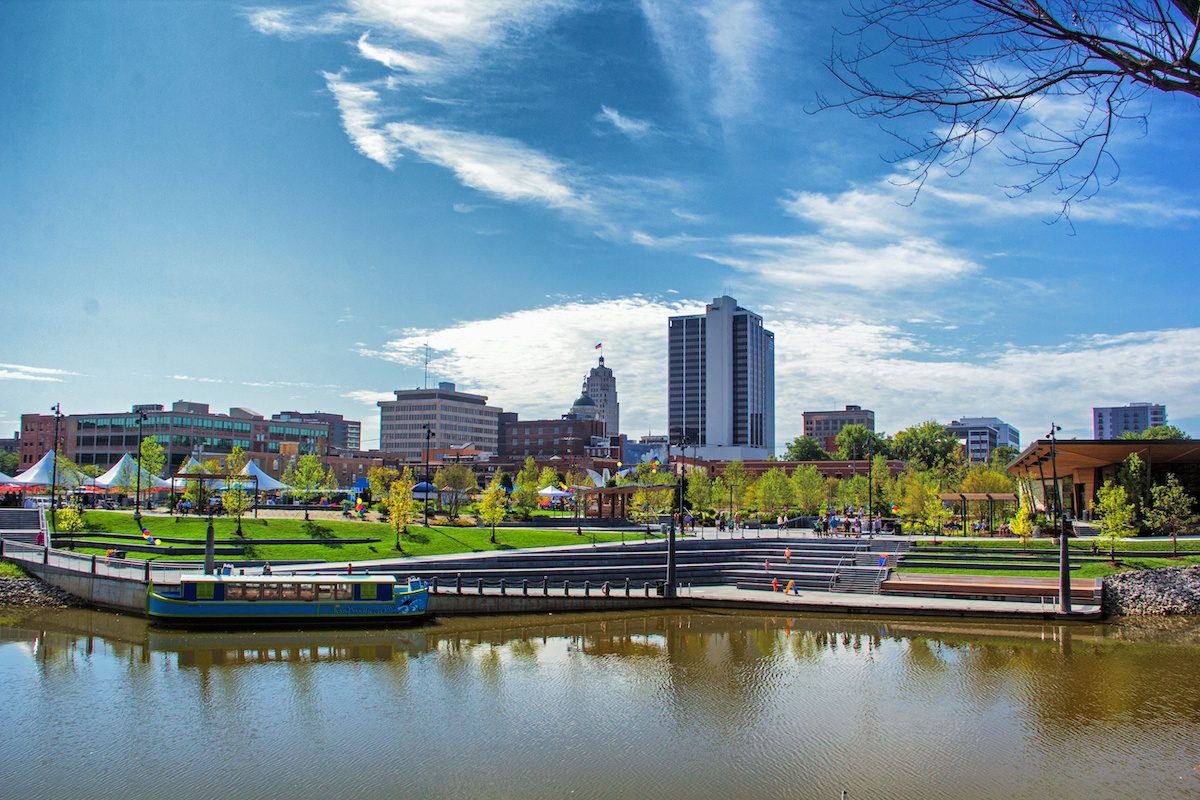 1. Fort Wayne, Indiana
Fort Wayne has two big claims to fame — Vera Bradley and the Genealogy Center, which is the nation's second-largest genealogy collection, and a great place to research family history. Yes, the Vera Bradley Annual Outlet Sale (set for May 4-8, 2022) is a great time to visit and shop on a girls trip, but there is plenty more to enjoy in Fort Wayne for a weekend getaway.
Start off by renting kayaks, bikes or paddle boards from Fort Wayne Outfitters and explore the riverfront in Promenade Park. Afterwards, check out The Landing neighborhood, which used to be where canal boats docked to unload goods. In this new food and entertainment district, you can fill up at The Landing Beer Company or enjoy farm-to-fork dining at Tolon. Fort Wayne is also home to one of the largest Burmese populations outside of Thailand so you may want to sample authentic Burmese dishes at restaurants like Mahnin.
Your gal pals will also love searching out some of the murals that are part of Fort Wayne's growing public art scene, shopping at great downtown boutiques, and sampling the goods at DeBrand Fine Chocolates.
Where to stay: Fort Wayne's new boutique hotel — The Bradley, which was created in partnership between Vera Bradley co-founder, Barbara Bradley Baekgaard, and Provenance Hotels.
2. Flathead Lake Lodge, Montana
If you are looking for an outdoor adventure combined with tasty foodie experiences, check out one of Flathead Lake Lodge's three adults-only adventure packages. These retreats are all-inclusive and include creative multi-course tasting menus and food and wine pairings. In the fall, you can also join the Ladies AllRide Mountain Bike Retreat. This women's-only retreat combines mountain biking skills work and guided rides with on-property activities, like morning yoga, horseback trail rides and boating on Flathead Lake. This is a perfect challenge for those seeking a more active wellness and mental health break.
Located in Northwest Montana, Flathead Lake Lodge offers more than just horseback riding on its 2,000 acres. They have a variety of boats that hit the waters of Flathead Lake, along with a slew of other water-focused activities, including lake cruises, water skiing, wakeboarding, stand-up paddleboarding and canoeing. A Montana girls trip is a great way to disconnect from every day life and build deeper friendships through shared experiences.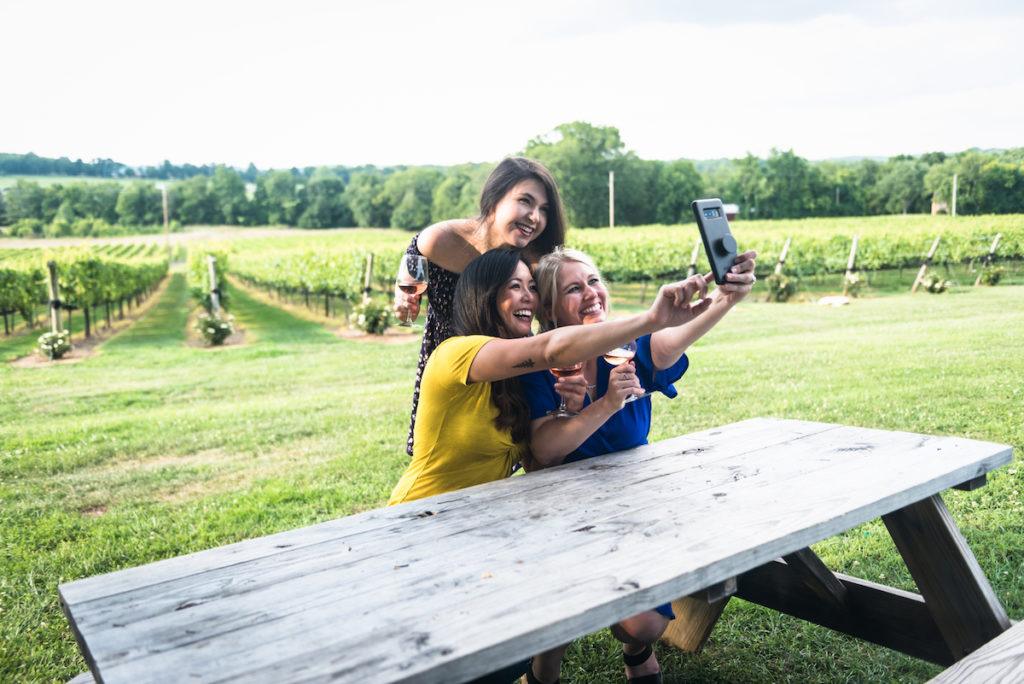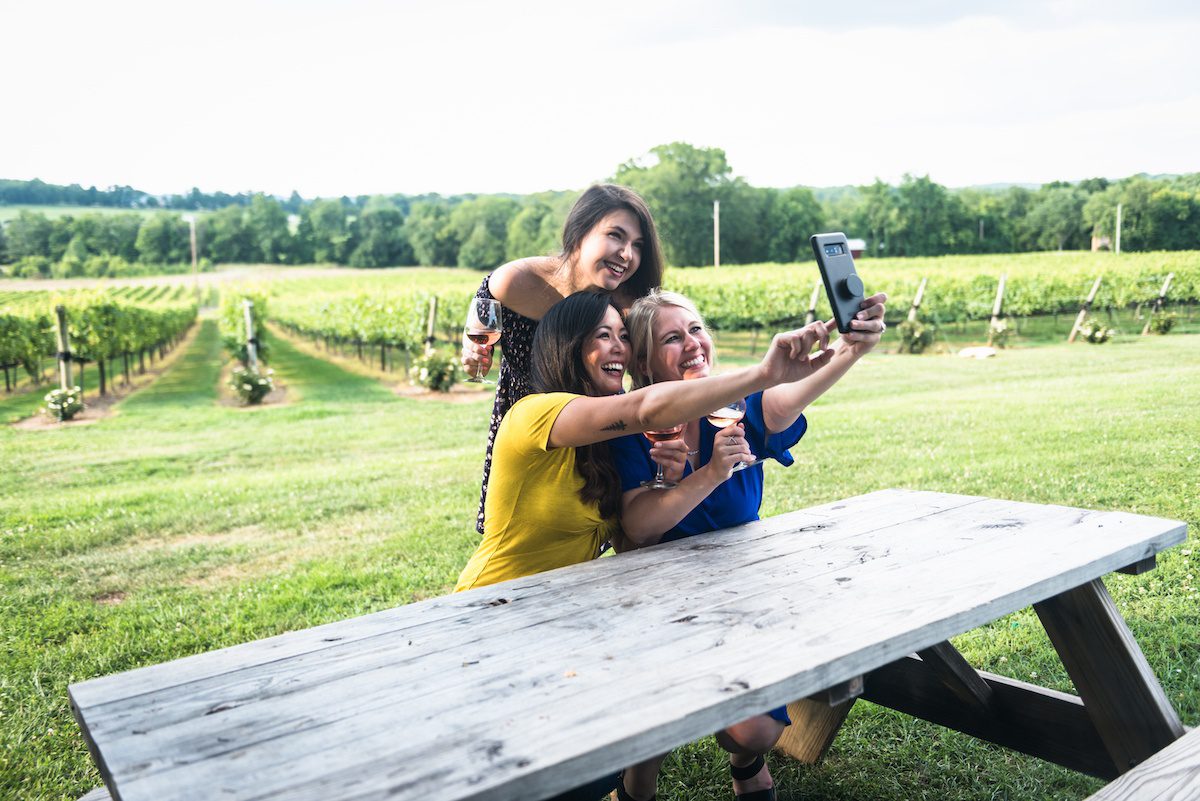 3. Franklin, Tennessee
Just a half hour south of Nashville lies the cutest little downtown with a great American Main Street that is listed on the National Register of Historic Places. There is a reason the town has appeared in so many Hallmark movies! In downtown Franklin, you will find unique shops, restaurants, antiques stores, entertainment, and the arts. It is also a great spot to explore Civil War history or take some tasting tours at local distilleries on a day trip along the Masters & Makers Trail.
If you want to stay active, try paddle boarding on the Harpeth River, bike out to Leiper's Fork, or challenge yourself at the SOAR Adventure Park. Nearby you can also explore sections of the Natchez Trace Parkway, a 444-mile "All American" national scenic byway, which follows the course of the ancient trace traveled for centuries by tradesmen and Native Americans from Natchez, Mississippi to Nashville, Tennessee. A photo with your friends in front of the double arch bridge is the perfect momento for your trip. Be sure to check out the Visit Franklin website to see if you can coordinate your visit with any of the area's fun festivals or events.
Where to stay: The Harpeth Franklin Downtown, a Curio Collection by Hilton property, just steps away from Main Street.
4. El Paso, Texas
El Paso, Texas is one of those unexpected spots for a girls getaway. I visited with my friend Kim a few years ago and it was great because she was coming from the West Coast and I was from the East Coast, so we got to meet somewhat in the middle and experience something new. It was a fun mix of adventure, eating, drinking, and shopping in the American Southwest. You can't miss browsing at some of the boot factory outlets around town. We even had a chance to watch some of the master bookmakers in action at the Lucchese factory before I snagged a new pair of snazzy boots.
We also explored downtown and had fun with our Instagram poses in front of the many murals. I developed a fondness for all things green chili, while we slugged down margaritas the size of our heads and steaks the size of a platter. Don't worry, we worked some of it off hiking in Franklin Mountain State Park (even did a little spelunking!) and off-roading at Red Sands, where I learned I'm terrible at driving an ATV. To chill out, we popped into nearby New Mexico for some wine tasting at local wineries.
Where to stay: Hotel Indigo was perfect for a girls trip with a rooftop pool and bar and lots of local flair.
5. Buffalo, New York
If you love a destination with a great urban transformation story, it is time to check out Buffalo, New York. In recent years, Buffalo has redeveloped its waterfront and revitalized neighborhoods with over $1 billion in new investment. History lovers can explore the robust history of this region, from its original Senecan inhabitants, to its time as the Gateway to the West on the Eerie Canal, to its critical role in the Underground Railroad. Once a home to many wealthy industrialists, the city has a number of Frank Lloyd Wright homes and restored architecture.
What may really surprise you is the city's rising prominence as a foodie destination. Famous for the spicy wings first introduced at the Anchor Bar, there are many other "must eat" foods in Buffalo, from sponge candy to beef on weck sandwiches. Follow the many food trails, experience the international flavors brought to the city from immigrants from Southeast Asia and Africa, and check out some of the city's burgeoning craft beer purveyors. Read about my recent girls trip to Buffalo!
Where to stay: Hotel at the Lafayette is a boutique hotel built in 1904. This landmark French Renaissance-style hotel was designed by Louise Blanchard Bethune, the first American female architect, making it perfect for a girls weekend.
6. Oceanside, California
If you are looking for a SoCal beach getaway, skip the tourist spots and head to Oceanside. Located between LA and San Diego, you can even access Oceanside on the Amtrak Pacific Surfliner train for a car-free trip. This beach town has a laid-back vibe with gorgeous beaches, a historic wooden pier, quaint New England-style harbor, and charming bungalow neighborhoods.
You can explore surf culture at the California Surf Museum, or take a surf lesson and catch some waves yourselves. O'side (as locals affectionately call it), is a perfect spot for outdoor adventures from paddle boarding and biking to bucket list activities like sky diving and helicopter tours. Movie fans will get a kick out of seeing the Top Gun house, while shopping aficionados will enjoy strolling through The Rising Co., a fun makers space/co-op with several noteworthy local artisans such as Rais Case, which makes handmade leather goods.
Where to stay: Mission Pacific Hotel has a rooftop pool and a fun bohemian style, and ocean views (opening late Spring 2021) and a fun alternative located in the heart of downtown is The Fin Hotel, part of the Tapestry Collection by Hilton. This 26-room boutique hotel is in a historic building with many of the original architectural and design details, but modernized rooms.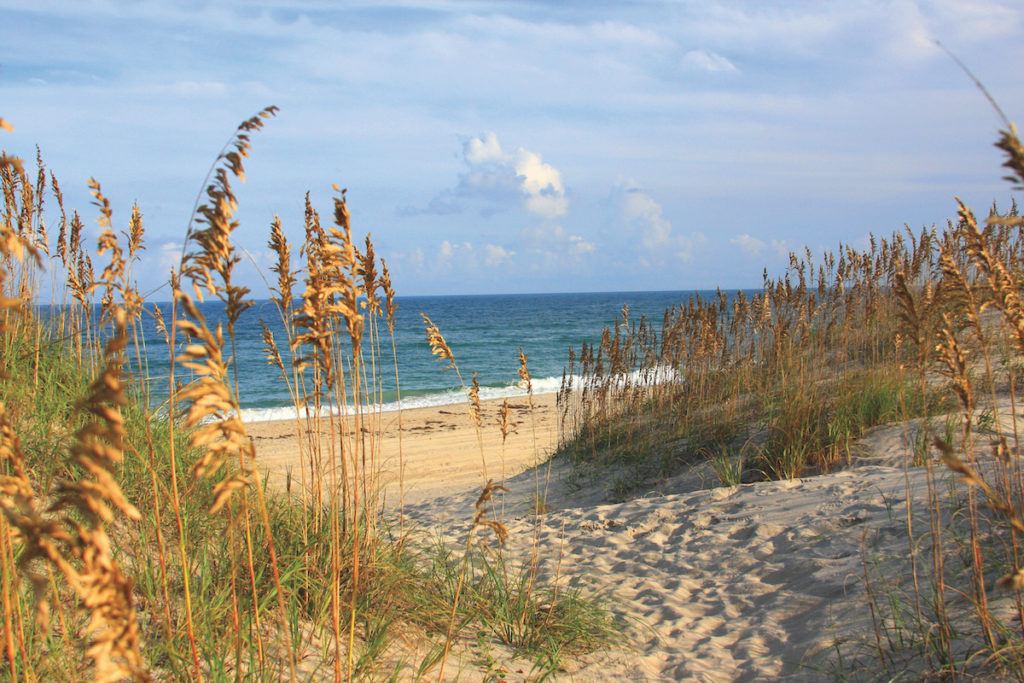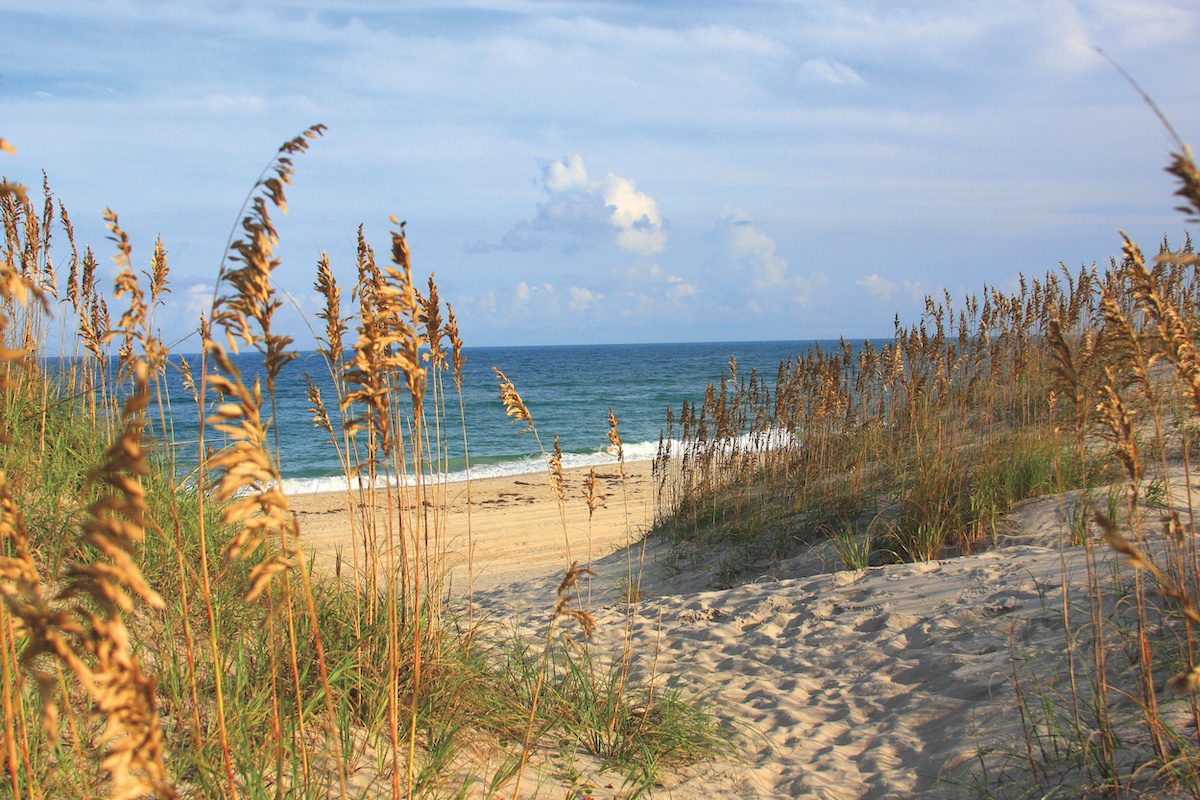 7. Outer Banks, North Carolina
The beach house rentals available are in the Outer Banks make it a perfect laid-back, girls trip destination for a large friend group. This was actually where I used to go with my college girl friends back in my 20s, but it is still a perfect pick decades later. In addition to enjoy the beach and the Cape Hatteras National Seashore, you can get your thrills by trying out hang gliding off the 90 foot sand dunes at Jockey's Ridge.
Seafood fans can explore the newly-launched North Carolina Oyster Trail, and then stop at a few of the local breweries. A visit to Roanoke will take you back to America's earliest colonial history, and a climb to the top of America's tallest brick lighthouse in Cape Hatteras will make a perfect photo opp to remember your trip.
Where to stay: Browse the vacation rental homes on vrbo.
8. Cincinnati, Ohio
The Queen City rises to the top of the list when considering the perfect midwest destination for a girlfriend getaway. Situated along the scenic Ohio River, Cincinnati surprises visitors with an array of entertainment, an eclectic food scene, and plenty of lively happenings.
The first stop on any girlfriend getaway is to Cincinnati's historic neighborhood, Over-The-Rhine (OTR). This neighborhood has seen a massive transformation over the past decade, shaping it into today's incredible destination. OTR is full of boutique shops, cocktail bars, craft breweries, and some of the city's best food. Don't miss favorites such as the Eagle's fried chicken, a classic donut from Holtman's, or gourmet tacos from Bakersfield.
Downtown, you will find the Aronoff Center for the Arts for those looking to catch a Broadway performance. Before you the show you can try to snag dinner reservations at nearby Sotto or Nada.
A girlfriend getaway is never complete without a mimosa or bloody mary! Cincinnati's brunch scene is booming, offering creative dishes, fresh local ingredients in an upbeat atmosphere. Splurge on an exquisite brunch buffet at the Orchids of Palm Court or dine at a must-visit spot like Taste of Belgium. While the Taste of Belgium is known for its decant waffles, they also serve various traditional Belgium recipes with a twist.
Step into one of Cincinnati's gorgeous museums and exhibits like the Cincinnati Art Museum in Eden Park, Cincinnati Museum Center at Union Terminal, and the Cincinnati Contemporary Arts Center.
Enhance your art experience by touring the city with a self-guided walking tour of the downtown Artworks Murals. While there are over 130 murals throughout the city's regions, many popular ones are found downtown and OTR. Cap off any visit to Cincinnati with a stroll along the lovely riverwalk at Smale Riverfront Park while enjoying a scoop of Graeter's Ice Cream.
Where to stay: 21c Museum Hotel is located in the heart of the Queen City and this unique modern hotel offering a luxurious spa, a beautiful rooftop bar, and a contemporary art museum.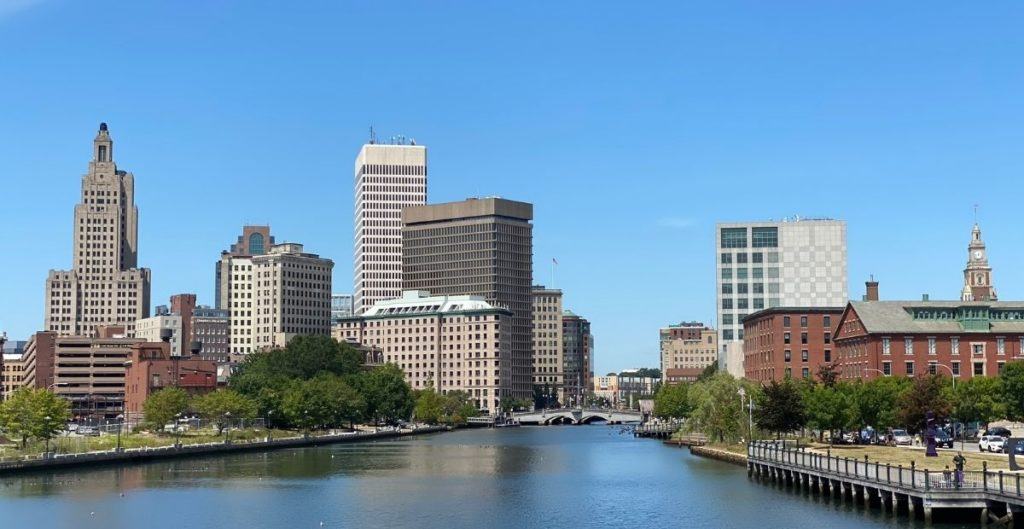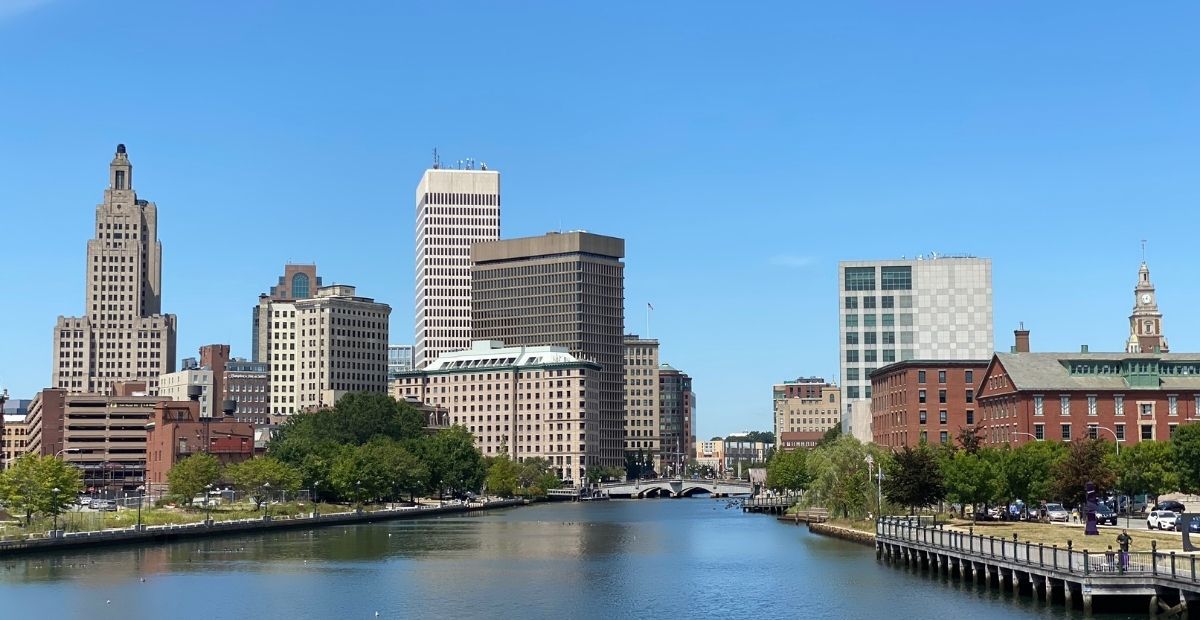 9. Providence, Rhode Island
The "Creative Capital" of the country's smallest state is a great New England girls weekend destination. Perfect for foodies, you can spend your whole weekend seeking out the city's best restaurants, breweries, food trucks, and pop ups. Or, make it easy and take a food tour with Rhode Island Reds.
Get your exercise by biking the East Bay Bike Path, kayaking through downtown with Providence Kayaks, or climb College Hill and finish with a walk across the Pedestrian Bridge. The best boutique shopping is found on Westminster Street or in Wayland Square. For relaxation, book a treatment at the Bodhi hydrotherapy spa.
Where to stay: Hotel Providence is an ideal boutique hotel option in the heart of downtown, or pick the Dean Hotel for something funky.
10. Door County, Wisconsin
If you want a unique destination for a girlfriend getaway, Kirsten from Kids are a Trip suggests heading to Door County, Wisconsin where you will find shopping, delicious food, and a wine trail, as well as countless outdoor adventures. Door County sits at the tip of a peninsula north of Green Bay. Surrounded by water on three sides, the peninsula is a dream getaway with breathtaking scenery, a thriving artist community, and endless opportunities for fun.
Door County is a popular Midwest summer and fall destination. The popular Door County Wine trail, which includes stops at eight local wineries, is a perfect part of a girls' trip. There are cute local shops all over the peninsula, but make extra time to walk and explore downtown Fish Creek. It's situated right on the water and there are some lovely restaurants. The historic White Gull Inn has a delicious French toast with cherry cream cheese filling that everyone should try once in their life.
Be sure to leave time to explore Door County's five state parks where visitors can try everything from kayaking to exploring the island's lighthouses (there are 11 of them). Your group should also make plans to attend a local fish boil. Door County was settled Scandinavian immigrants and a fish boil was part of their culture. Many local restaurants prepare the fish according to traditional methods and tell stories along with the meal. It's definitely a fun night out.
Door County also has a lavender farm (Washington Island), you-pick orchards (cherries and apples depending on the season), and seasonal festivals. There is truly something for everyone in Door County.
Where to stay: There are vacation rentals all over Door County, but consider choosing a place that is walking distance to shops and amenities. Ephraim and Fish Creek are good choices. For a hotel stay consider Ashbrooke Hotel in Egg Harbor, Edgewater Resort in Ephraim, or White Gull Inn in Fish Creek.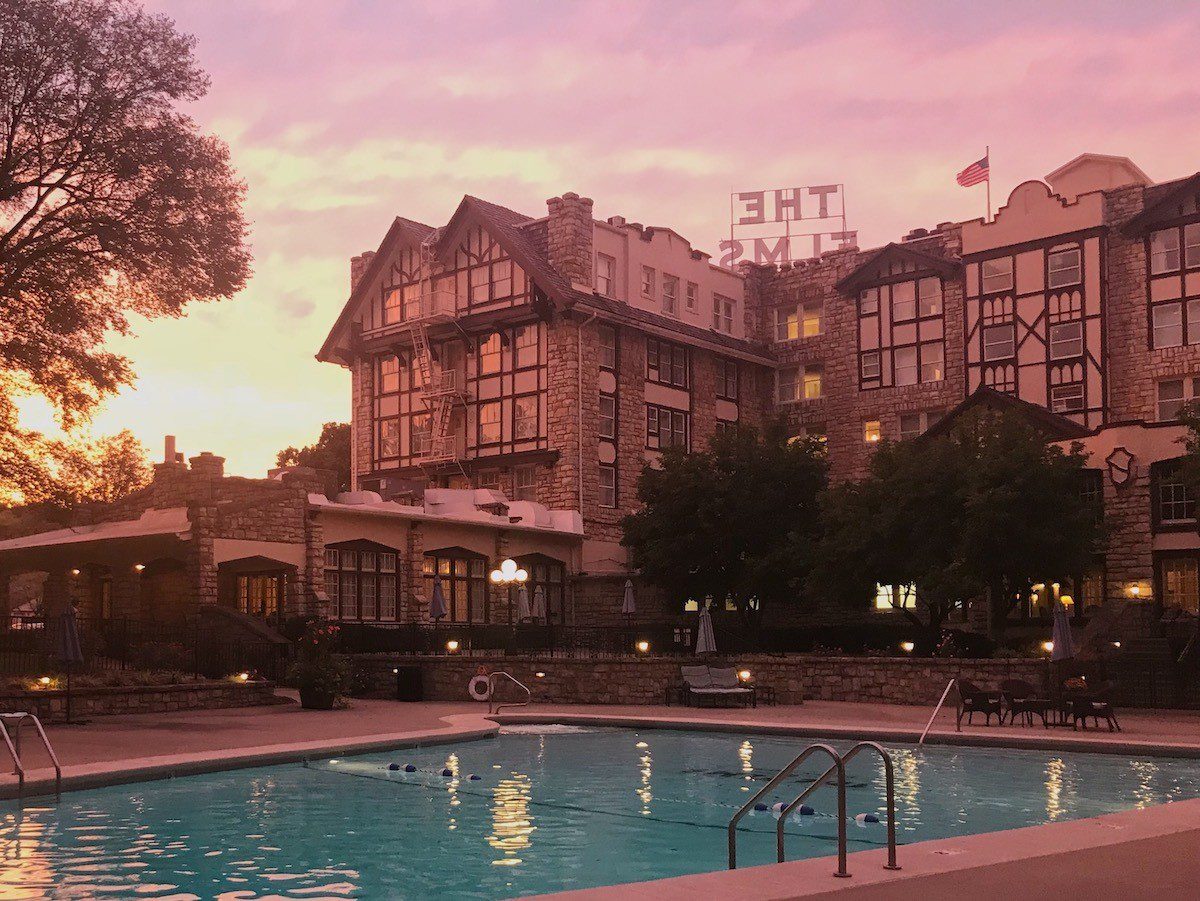 11. Excelsior Springs, Missouri
Back in its heyday in the late 1800s, Excelsior Springs drew hundreds tourists and families hoping to drink or soak in the supposedly healing mineral waters from the dozens springs and wells in the hillsides. The springs are long closed, but now the Missouri town near Kansas City is a relaxing destination for girlfriends who want a little pampering. Kim from Oh My! Omaha recommends the fabulous spa and accommodations at The Elms Hotel & Spa, a historic hotel.
The hotel's lavish outdoor pool is an attraction in the summer, but the indoor spa is a year-round treat. The hotel's spa is well known for The Grotto, think modern Roman bath with a steam sauna, cold plunge shower, steam shower and an exfoliation bar. Within walking distance to the hotel, you can stop at a lively brewery called Dubious Claims and hit the shops, including the Willow Springs Mercantile, which features goods made by Missouri artisans.
If wine's more of your crew's style, visit the nearby wineries, like VanTill Family Farm & Winery or Fence Stile Winery, which offers private wine cave tours paired with candlelit wine tasting.
Looking for more ideas?
How about: