Driving along scenic country roads, we breathed in deeply, inhaling not just the crisp mountain air, but also the scent of freedom — of normalcy — and of escape. My friend and I were enjoying a Mother's Day weekend away from our ever-present families. She is a teacher, wife of a nurse, and mother of two teens. I am a grounded travel writer, wife of a non-longer traveling mobile strategist, and mom of one teen. This Vermont weekend getaway was a celebration of surviving a hellish year and a joyous reunion of once again being able to spend time together in person, and even indoors.
Chances are, any girlfriend getaway would have had us exuberant at the prospect of getting away, but three days exploring the scenic byways and small towns of Vermont felt like the perfect post-plague girls' trip. My friend Michelle was more than happy to leave the organization in my capable hands and I was thrilled at having a chance to flex my travel planning muscles again.
A little scenery, some outdoor adventure, cute country stores, and a bounty of locally-made products from artisan cheese to craft beer (and some maple syrup thrown in) was the mental health break the doctor ordered. If that sounds good to you, keep on reading and use our itinerary to plan your own Vermont weekend getaway.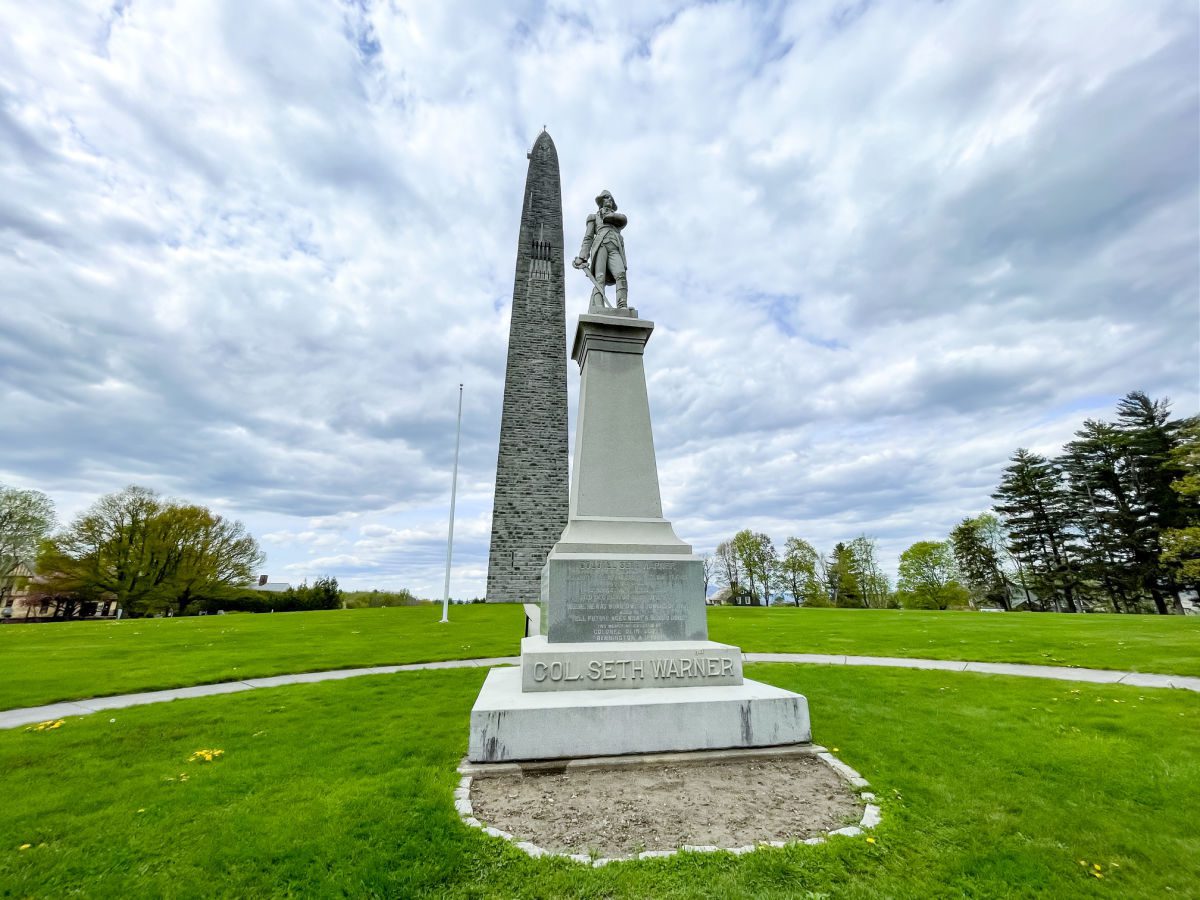 Vermont Weekend Girl's Getaway
This three-day Vermont road trip itinerary is perfect for a long weekend, but you can always skip a few stops to squeeze it into a standard weekend getaway. To leave yourselves some drive time, focus on Southern and Central Vermont so you can maximize your time in the Green Mountains. We took a two-hour drive from Rhode Island and started our trip in Brattleboro, in Southeastern Vermont.
Day One: Brattleboro – Bennington – Manchester
Brattleboro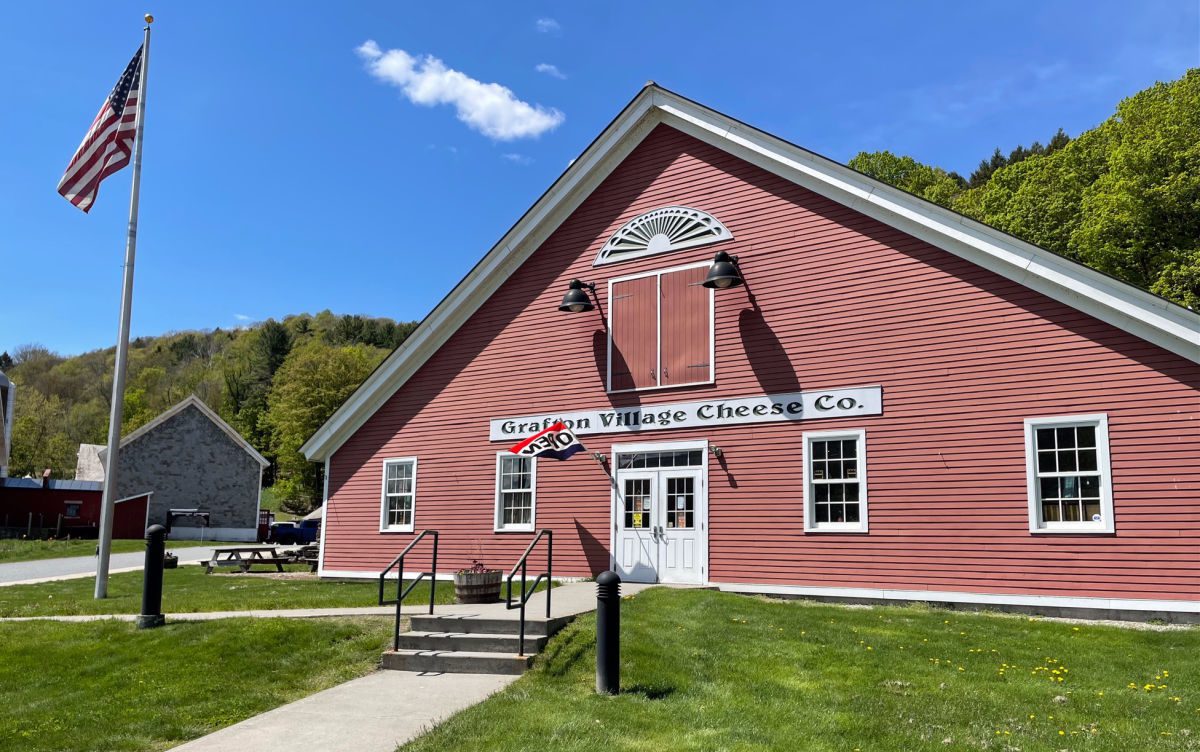 The artsy village of Brattleboro was a pleasant surprise, with a busy main street and nearby attractions like the not-to-be-missed Grafton Village Cheese Shop and country store just south of town. If you bring along a cooler, this is a good spot to stock up on cheese and other Vermont specialties. They even stock a selection of Vermont craft beers, including the hard-to-find Heady Topper.
From Brattleboro, travel west across the Molly Stark Scenic Byway. If you are a fan of covered bridges, your first stop should be at the quaint and classic Creamery Covered Bridge. In Wilmington, you will appreciate the craftsmanship and woodwork and Vermont Bowl Company.
Along the way, you will travel through the Green Mountain National Forest. Depending on how long you stop, the drive from Brattleboro to Bennington should take about an hour. Once you arrive in Bennington, plan to have lunch downtown before exploring some of the historic sites.
Bennington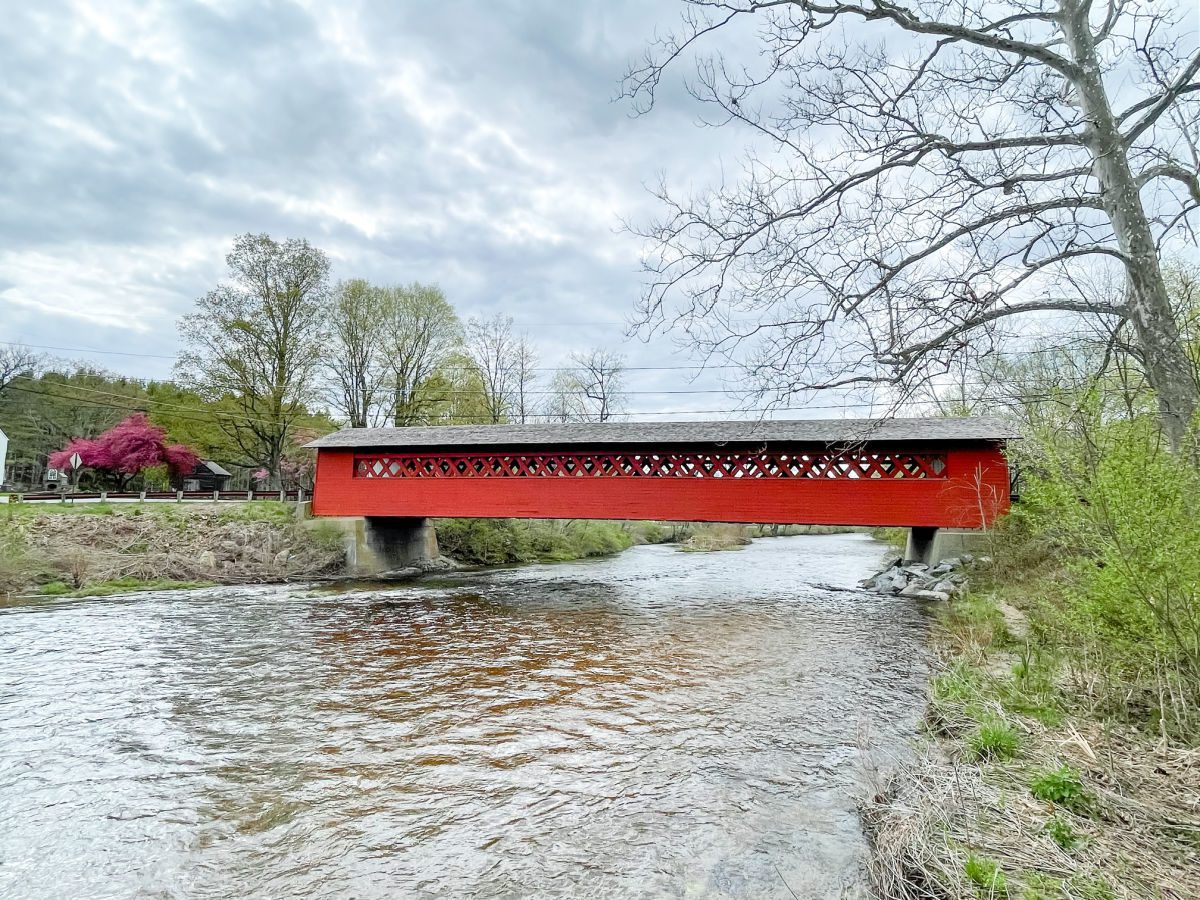 If you do like craft beer, stop into either Farm Road Brewing or Madison Brewing Company for a pint and some lunch. Afterwards, you can do some shopping at the Bennington Bookshop, The Village Chocolate Shop, Vermont Confectionery, and Bennington Potters.
Bennington is known for its history, most prominently the Bennington Battle Monument. This 306 foot limestone obelisk was built to commemorate the Battle of Bennington, which occurred on August 16, 1777, and is considered to be the turning point in the Revolutionary War.
Other attractions include the Bennington Museum of Art, History, and Innovation. Home to the largest public collection of Grandma Moses paintings, it also presents Battle of Bennington memorabilia and weaponry, and highlights the Gilded Age of Vermont and the industrial and cultural innovation at the turn of the 19th century.
History and literature fans may also want to see Robert Frost's grave at the Old First Church, or stop into the Robert Frost Stone House Museum. And just outside of town you can easily find some other cute covered bridges including the Silk Road Covered Bridge, Burt Henry Covered Bridge, and the slightly less scenic Papermill Village Bridge.
From Bennington, it is time to head north on Scenic Route 7A, or the Shires of Vermont Scenic Byway, towards Manchester, where you will bed down for the night. On the way, plan to stop at the Chocolate Barn and the Sugar Shack, or pop into Mother Myrick's Confectionary for some butter crunch toffee when you arrive in Manchester.
Manchester
Manchester is one of my favorite Vermont towns, with abundant shopping including designer outlets, the Orvis flagship store, and, my favorite, Northshire Bookstore. You will find plenty of places to eat downtown, and I would highly recommend dinner at Silver Fork. You also have your choice on places to stay from the luxe Equinox Resort to the romantic Reluctant Panther Inn or the budget-friendly Hampton Inn & Suites (our choice and it worked perfectly for walking to town and included free hot breakfast.)
Day Two: Manchester to Killington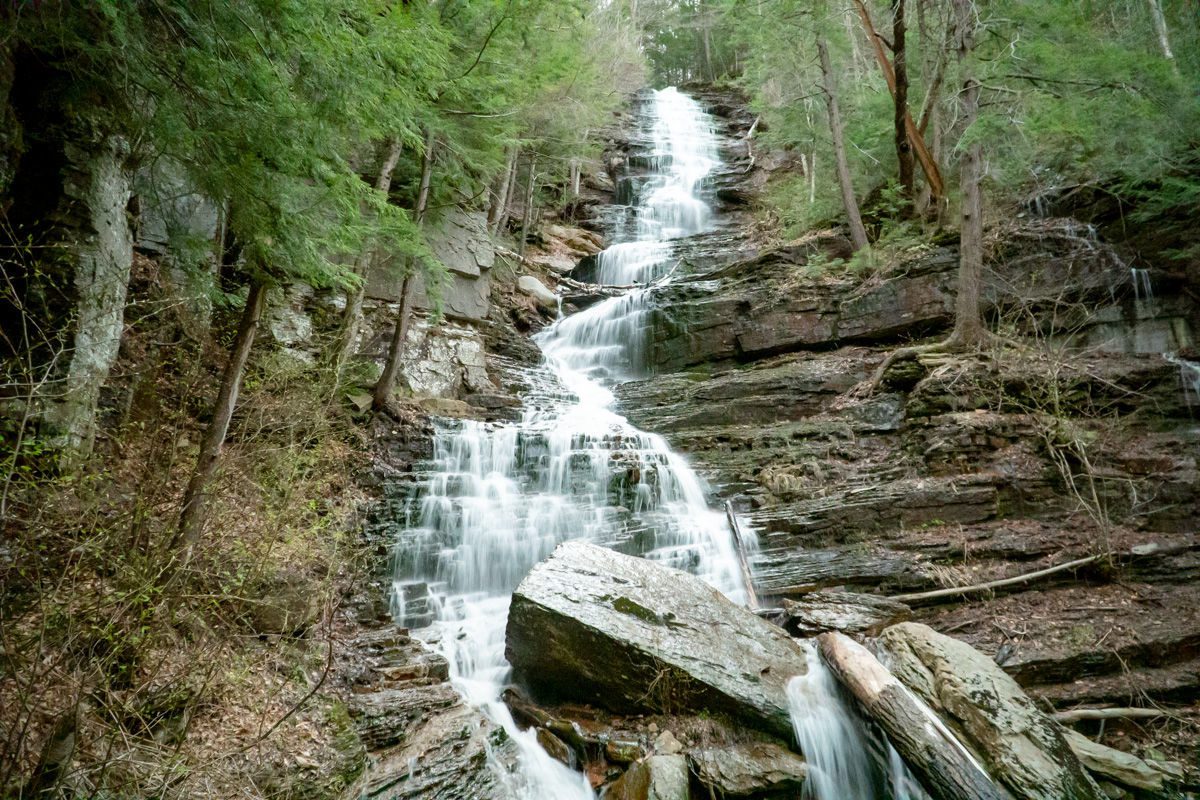 On our second day, we set out to explore more of Manchester. Since we both like the outdoors and a little bit of history, we started off with a five-mile hike to Lye Brook Falls, one of the tallest in Vermont and located just outside of town. Be sure to pack your waterproof hiking boots for a small stream crossing and a good set of trekking poles (see my hiking tips and gear recommendations) will help you navigate the hilly trail.
After an invigorating start to the day, we headed to Hildene, the family summer home of Robert Lincoln, son of Abraham Lincoln, for a self-guided tour of the home and estate. You can explore the walking trails, check out the refurbished Sunbeam Pullman train car from back in the days when Robert Lincoln was president of the company, or visit the Hildene goat dairy.
However, if arts are more your thing, Manchester is also home to the Southern Vermont Arts Center and Manchester Hot Glass. There is no shortage of things to do in Manchester, both inside and out.
Scenic Route 100 Byway
From Manchester, we turned north with a drive along Scenic Route 100. Our first stop was at the Vermont Country Store in Weston. What started as a country store has grown into a mail order business and now a tourist attraction. It is easy to lose yourself poking through all the departments or sampling some of the goods — from cheese to hard candies to an extensive display of maple syrup products. You can also get a bite to eat at the cafe or enjoy a maple creemee ice cream cone.
If you have time, also make a stop at the Green Mountain Sugar House and enjoy some maple products while enjoying a view of the lake. Your last stop of the day can be at Plymouth Artisan Cheese shop in Plymouth, which is also home to the President Calvin Coolidge historic site.
Killington
Finish up for the night at the hip Mountain Inn in Killington. This renovated hotel is also home to a distillery and offers both a restaurant and terrific views of the slopes of Killington, the "beast of the east." We loved our stay at The Mountain Inn, especially our dinner at Still on the Mountain. We rented out one of the heated, converted ski gondolas for a special and memorable meal.
If you prefer something a bit more romantic or luxurious, spend the night at The Woodstock Inn in the charming nearby town of Woodstock.
Day Three: Killington to Waterbury to Montpelier to Home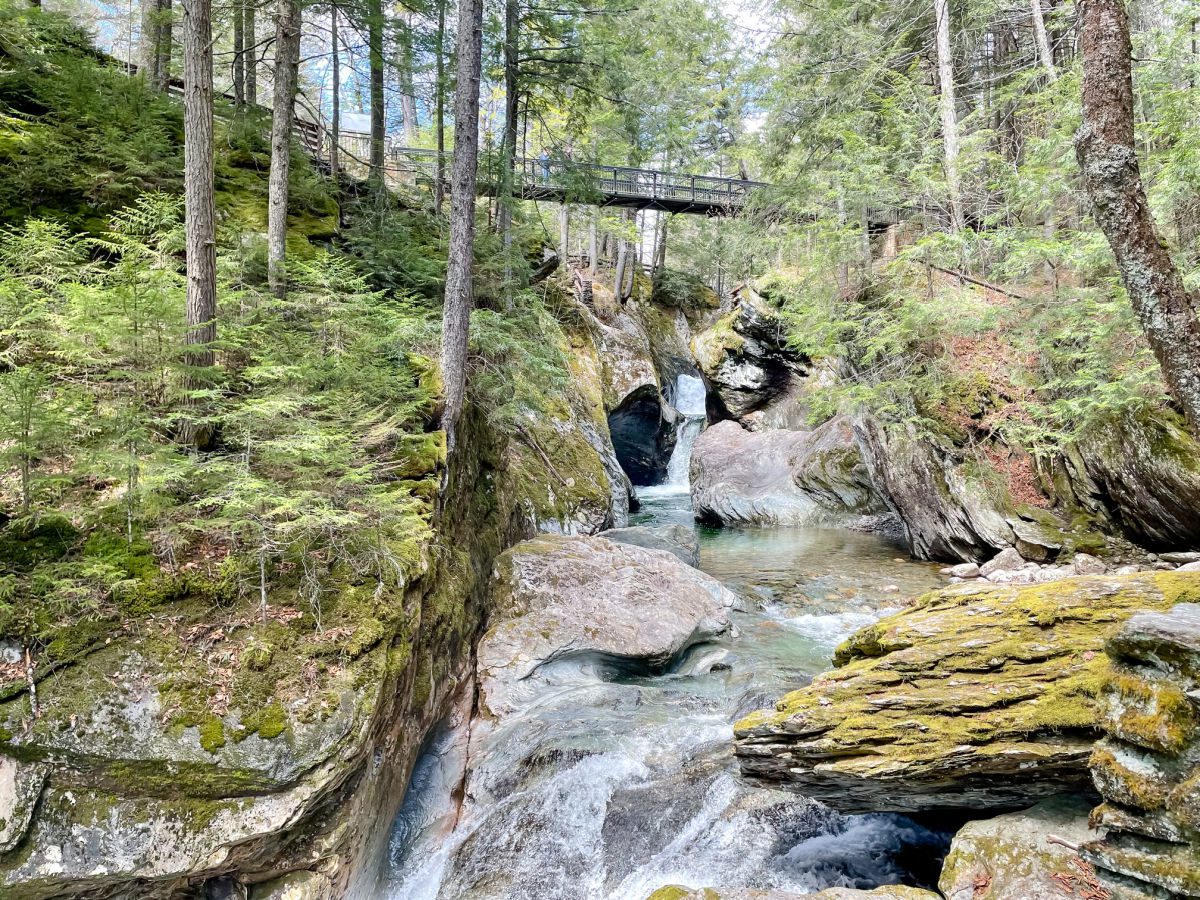 The last day of our Vermont weekend getaway was all about waterfalls and getting a final taste of Vermont. We stopped at four waterfalls, but each were a very short jaunt from the road and didn't take a lot of time, but feel free to skip a few if waterfalls aren't your thing. The two that shouldn't be missed are Texas Falls Recreation Area and Warren Falls.
Our first stop was very close to Killington at Thundering Brook Falls. A short walk on boardwalk brings you to the base of the falls, although you can scramble up to the top of the falls if you like. Texas Falls Recreation Center in Hancock is a few miles off of Route 100, but it is well worth the detour.
The falls are easily viewed from the bridge at the beginning of the trail. The clear, emerald green water has cut a path through the rock and tumbles powerfully downstream. You can also take a one-mile nature hike through the woods, but the views are really right off the parking lot. This is also a great spot for a picnic.
A bit further north on Route 100 you will pass Moss Glen Falls right on the side of the road in Granville. This is a quick photo stop but a little further up the road you will find a small parking lot for Warren Falls. Follow a short path to the cascades and spend some time hanging out on the rocks and watching the water flow through the rock boulders.
Waitsfield or Waterbury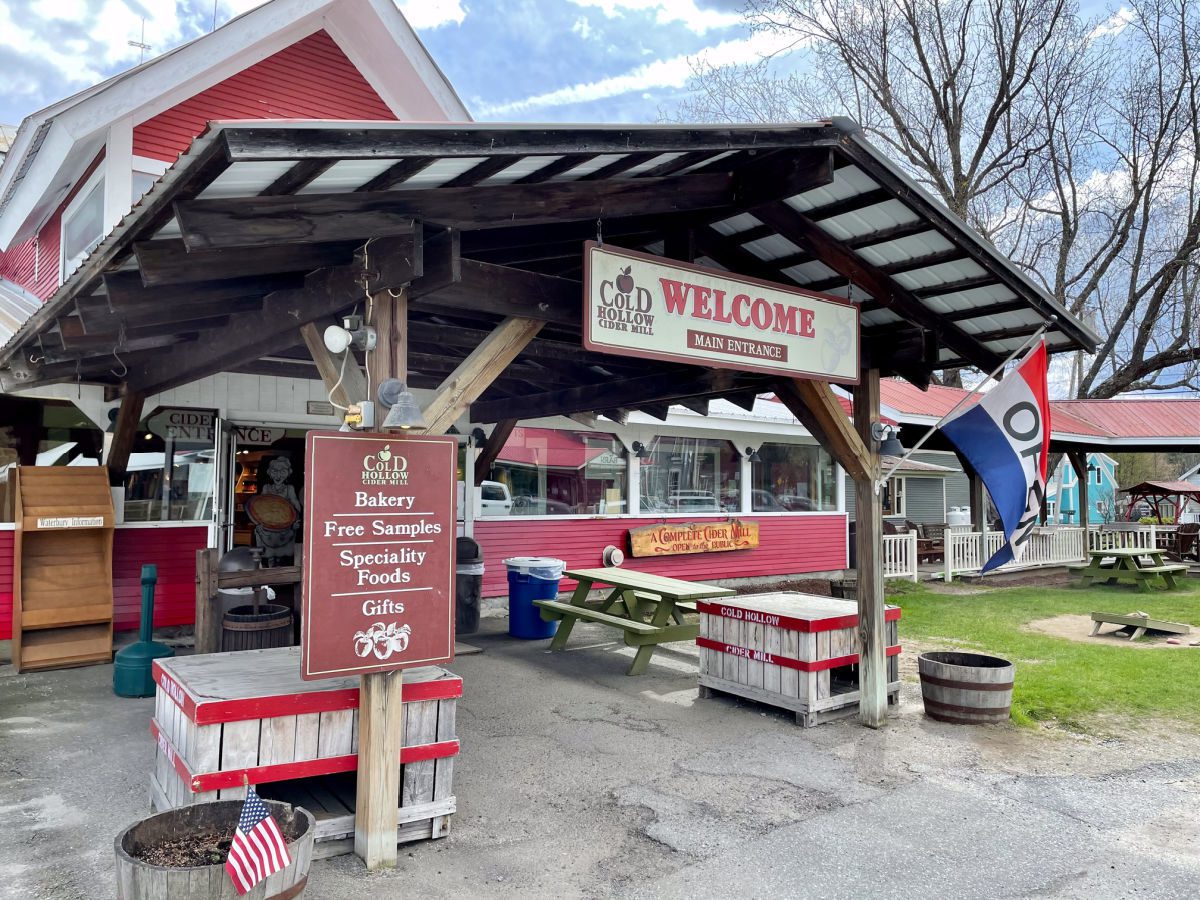 Your next stop should be the artsy town of Waitsfield, at the beginning of the Mad River Scenic Byway. Here you will find restaurants, galleries, glass blowers, potters, shops, craft breweries, and Mad River Distillers. You can grab lunch at the Three Mountain Cafe or Mad Taco, or treat yourself to a maple ice cream cone at Canteen Creemee.
If you aren't hungry yet, continue on to the larger town of Waterbury. Some restaurants may not open until dinner, but check out Prohibition Pig, Hen of the Wood, or enjoy a late brunch at Maxi's.
Waterbury is also home to the Ben & Jerry's Factory store and tour. This is always a fun time and a delicious treat, although my favorite part is a visit to the flavor graveyard.
Just a little further north on the way to Stowe you will find the Cold Hollow Cider Mill. Stop in at the hard cider tasting room and try a flight (they may give you a coupon for 6 free donuts next door), then head over to the main store and stock up on cider, donuts, pies and other Vermont specialties to bring home. I'll happily drive a few extra miles for some excellent apple cider donuts!
Montpelier
Wrap up your weekend getaway in the state capital of Montpelier. Just outside of town you can do a maple syrup tasting or get one of the best maple creemees in the state at Morse Farm Sugarworks. I loved getting to taste the syrup and pick out my favorite before buying, plus the pricing here is also better than some other sugar shacks.
Quechee Gorge
If you have a little more time on your drive south, hop off Interstate 89 or 91 for a look at Quechee Gorge, Vermont's Little Grand Canyon. There is a good photo opp from the bridge on Route 4, or you can take a hike on the trail along the river.
If you want a more relaxing weekend getaway, stay at one of the Inns I recommend for a romantic getaway in Vermont. But if you want to get a real sense of what makes Vermont so special, this itinerary is a perfect sampling of the Green Mountain state. It will make you want to return for more.
Save this on Pinterest