When I was in my 20s, some of my friends went on a Key West girls trip because it was known as a party destination – perfect for a post-college girls weekend. It was all about drinking on Duval Street and watching live music in bars. For years that impression of Key West was stuck in my head like a bad refrain and I had a hard time believing it would be a good pick for a grown up girls getaway.
But my BFF Kim was yearning to try a Florida Keys road trip and since she lives across the country and we don't get to spend a lot of time together, I decided to give Key West a second look. Of course we could have picked a slightly cooler time to visit then the height of summer in mid-July, but prices are certainly better in the summer!
What I found is that while I was growing up, Key West was changing too. Yes there are still fun bars like the Hog's Breath where you can catch some amazing musical acts. And if you hang out on Duval Street late at night you will see your share of drunken fools.
BUT…there are also over 400 restaurants, boutique hotels, and an array of fun activities that focused on the daytime, not the nightlife, making Key West a great girlfriend getaway destination (even for us middle-aged moms.)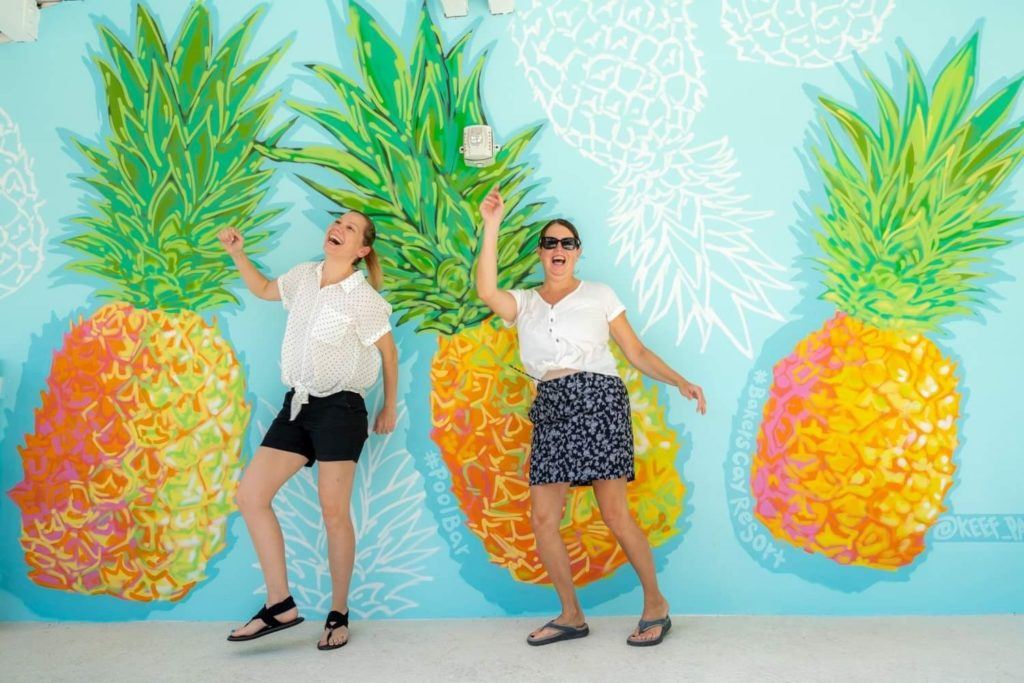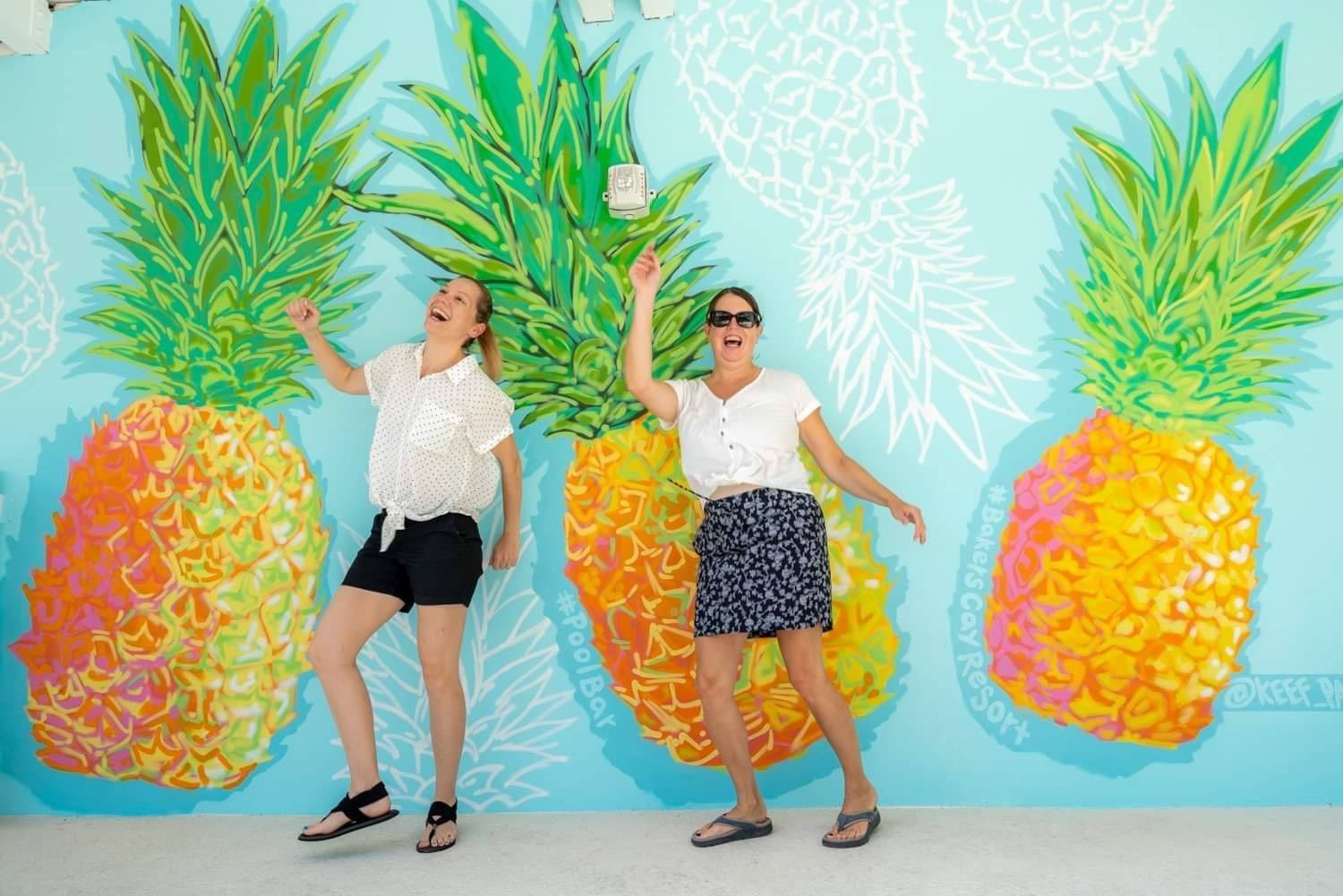 Getting to Key West
Driving from Miami to Key West can take four to five hours, so unless you have time to spend in the Upper Keys, you probably want to fly into Key West, or fly one-way and drive the other if you want the road trip experience. If you are driving, be sure to leave extra time for traffic (it is a two-lane highway most of the way) and photo stops. You can also fly into Fort Lauderdale, which adds about an hour to your trip.
Where to Stay on a Key West Girls Trip
Note: This post contains affiliate links. If you click a link and make a purchase, we may receive a small commission. Our stay was hosted by Key West and the Florida Keys Tourism, as is common in the travel industry for purposes of editorial research. All opinions are our own.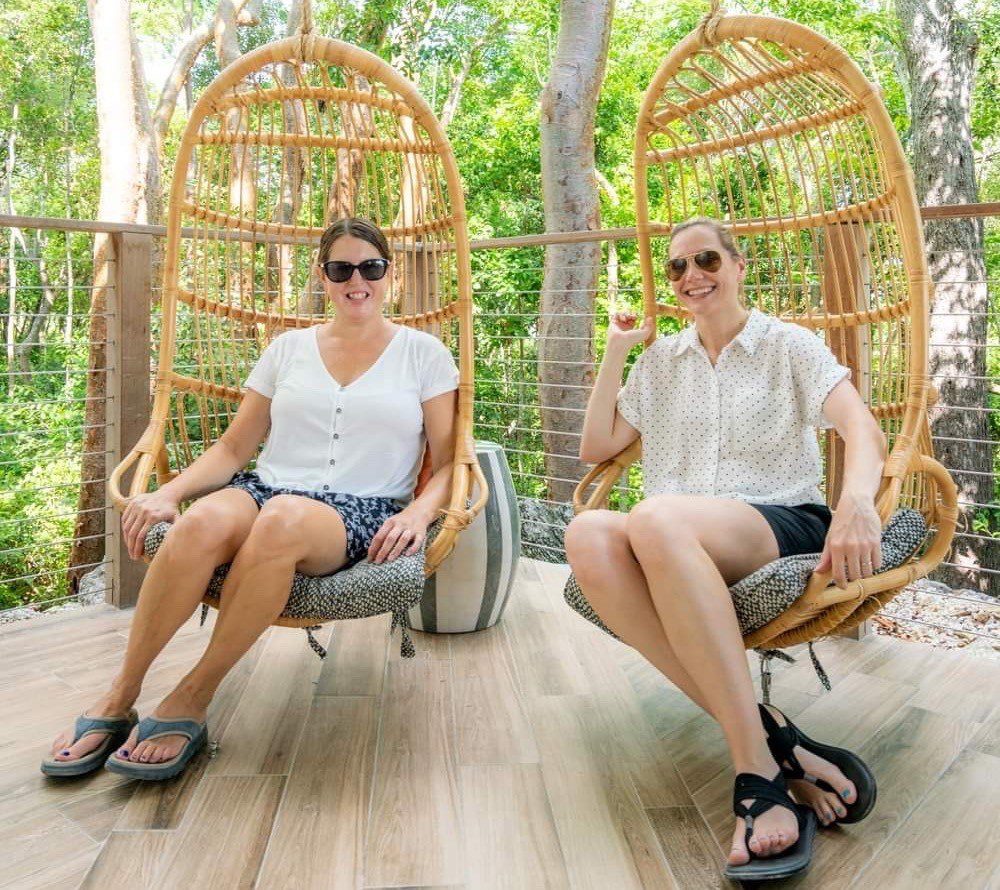 If you want to stay downtown, you can't beat the location and the vibe of the Margaritaville Beach House Key West. Request a water view and you will get a prime spot for viewing Key West's legendary sunsets.
However, if you want to stay away from the fray, try The Perry Hotel Key West on Stock Island. It is about a 15-minute drive from downtown, but the hotel does offer hourly shuttles as well as bikes or scooters to rent. Stock Island is an up-and-coming area and staying here is not just quieter, it is also a lot more affordable for a girl's trip.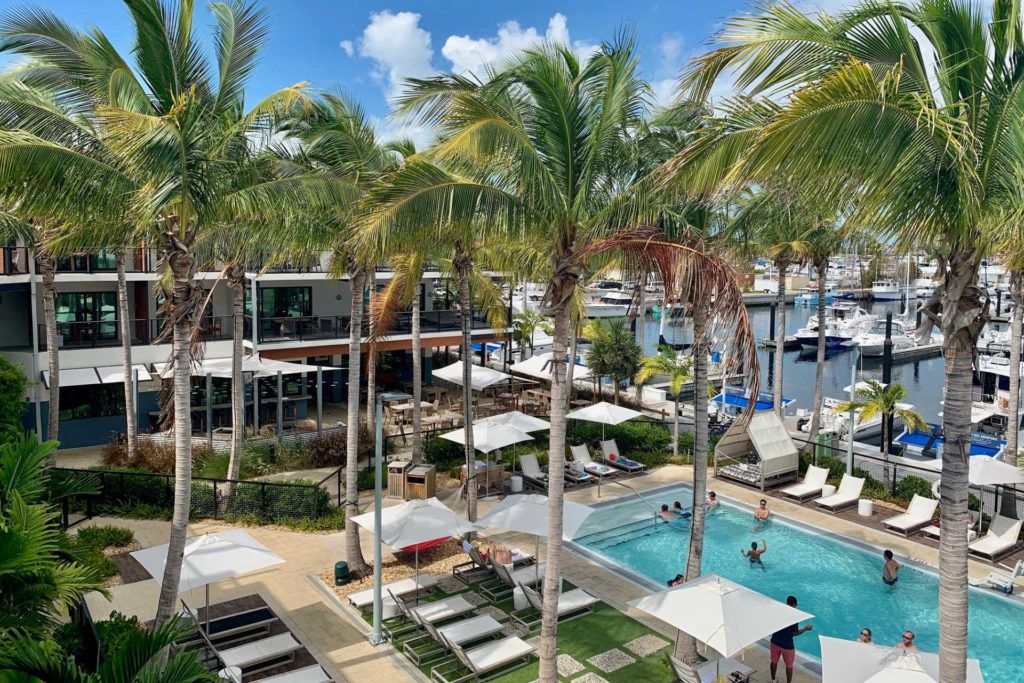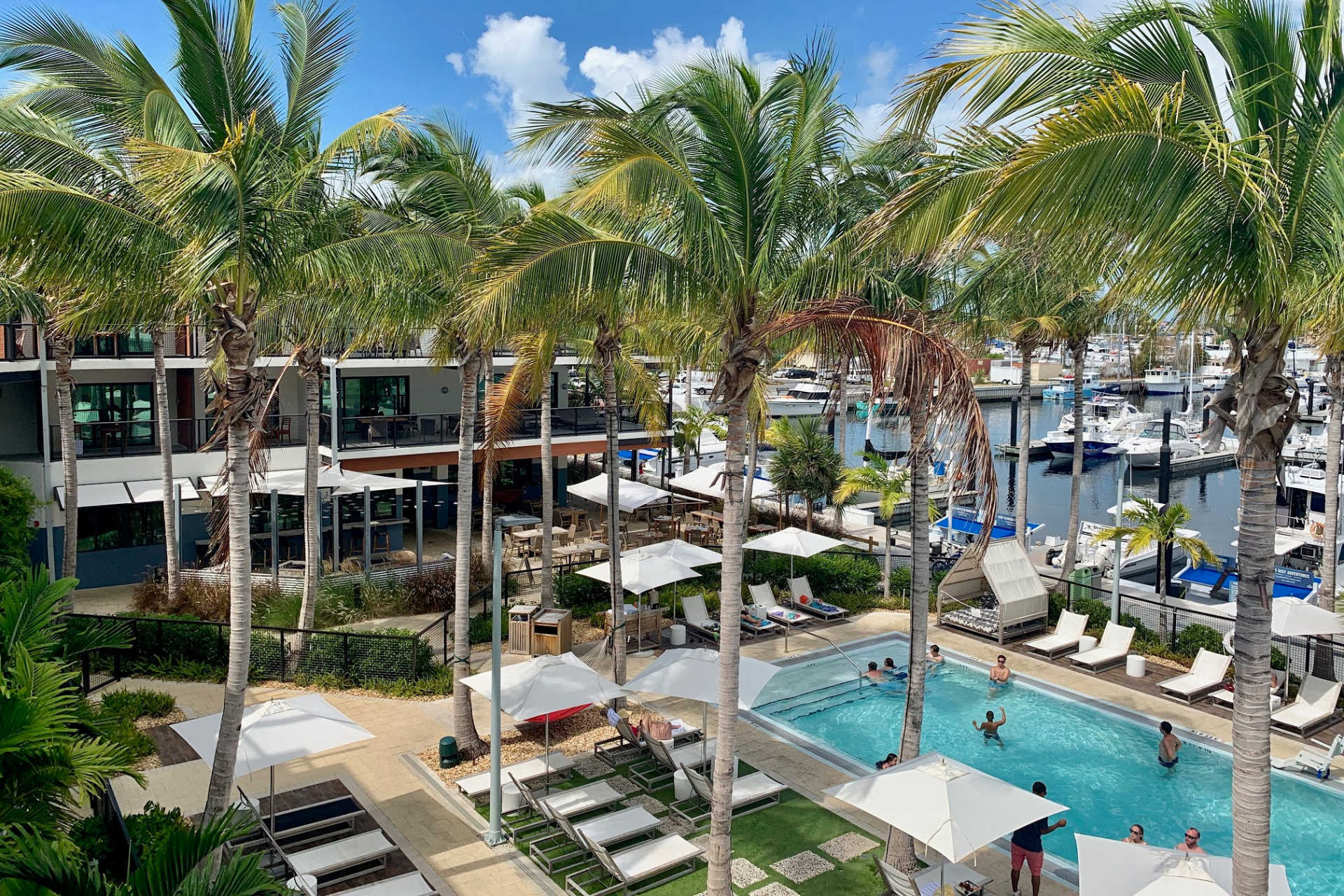 This stylish, boutique hotel is located right on a marina and has a chic pool area with cabanas and an oyster bar by the pool. If you are staying at The Perry Hotel, make sure to have a meal at Matt's Stock Island Kitchen.
Things to do on Key West Girls Trip
If you don't want to spend the days lazing around by the pool, you won't have any problem finding things to do in Key West. Just make sure you leave room in your budget for excursions and activities and get your friend squad to vote early on what they want to do because choosing from so many great options can get tricky.
Sunset Celebration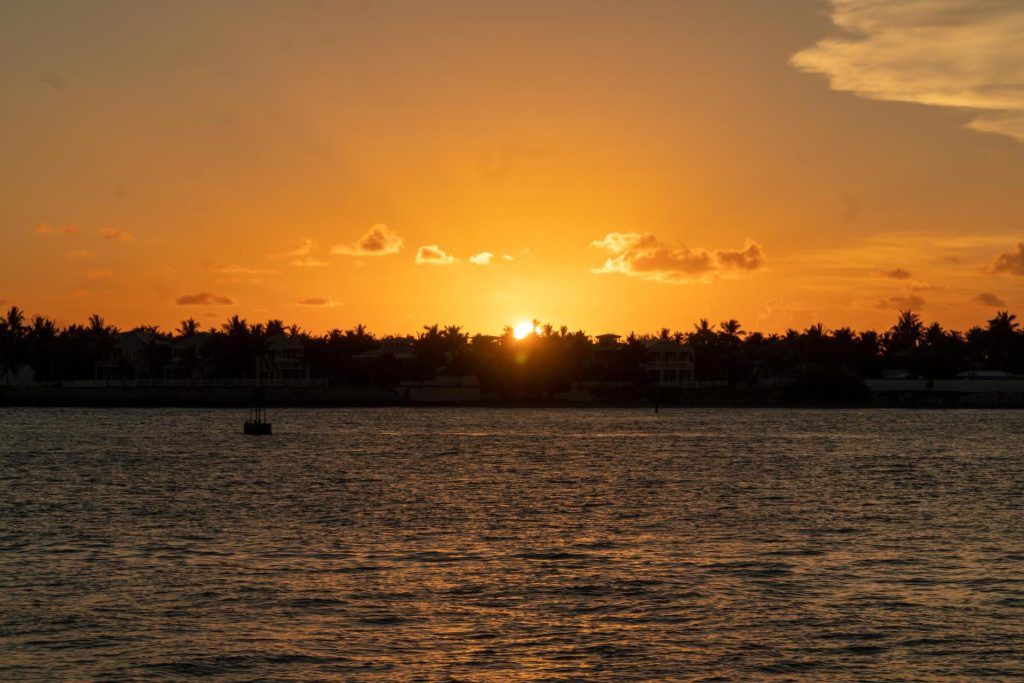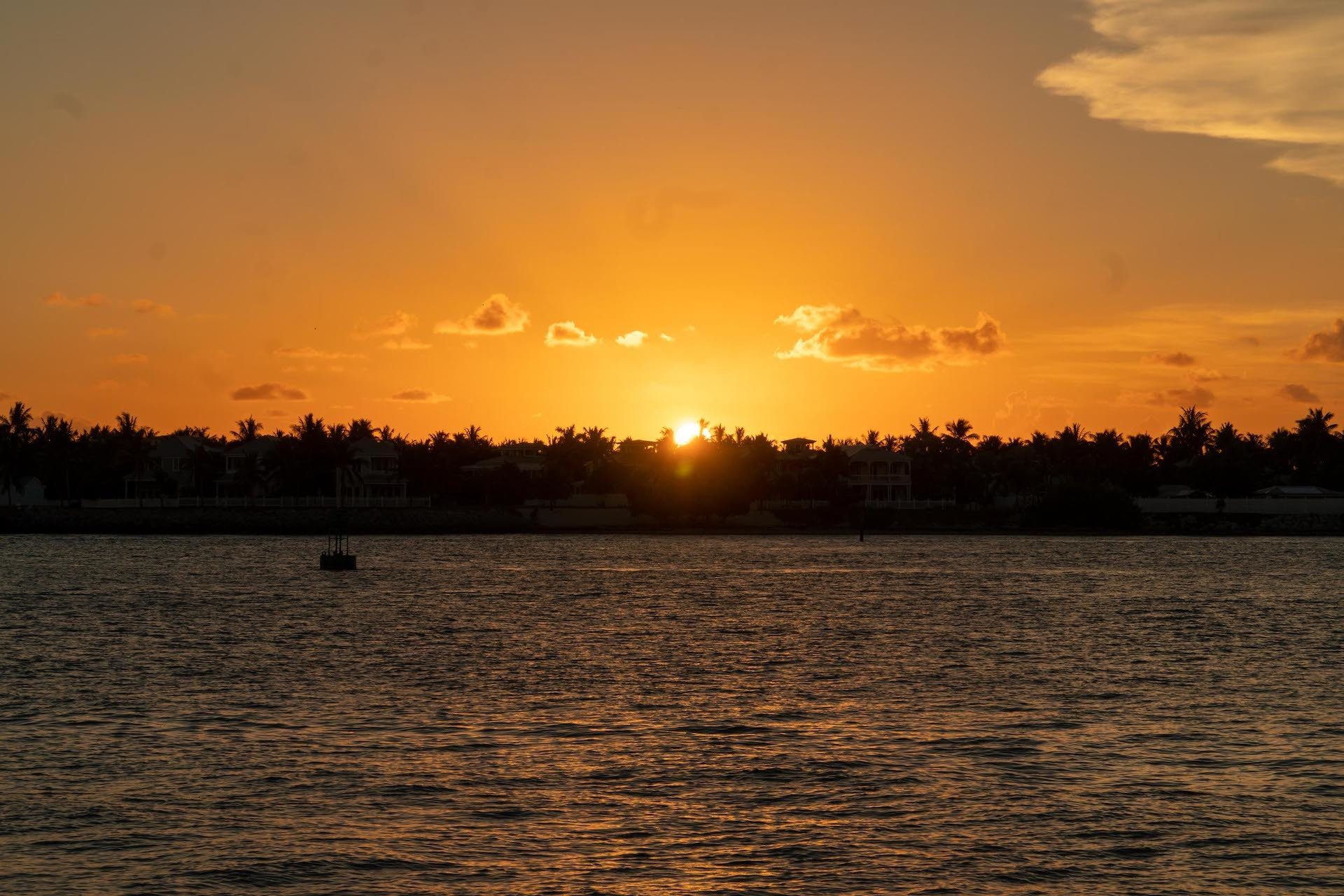 Key West is known for its stunning sunsets and the entertaining Sunset Celebration in Mallory Square. For an hour or two before the sun sets, the square is full of food carts, street performers, and people ready to party.
Be sure to line up at the water's edge early to get a prime spot for watching the sunset or you will find yourself holding your camera above your head to get a good picture. If you want to enjoy a drink while you wait, head over to Sunset Pier and stake out a rail-side table.
Key West Food Tour
One of the favorite things we did on our girls trip was a food tour with Key West Food Tours. They offer a seafood tour, Cuban tour, and cocktail tour.
We took a seafood tour with Rose, who was an amazing guide and former chef and he made the tour so interesting and fun. My favorite way to explore a city is through a food tour and this was one of the best!
Sunset Cruise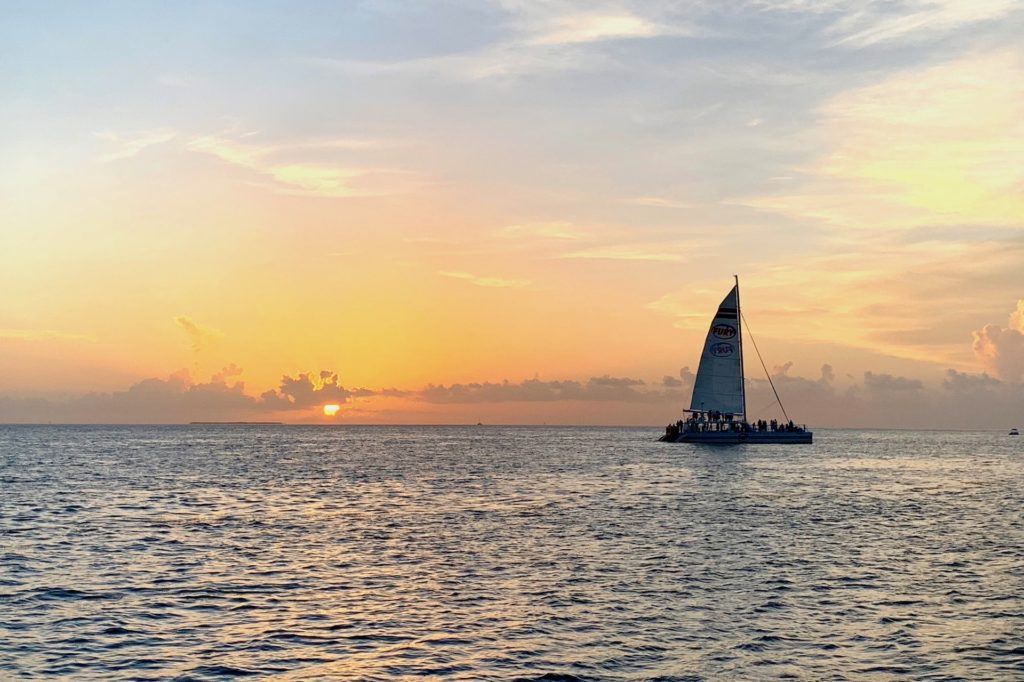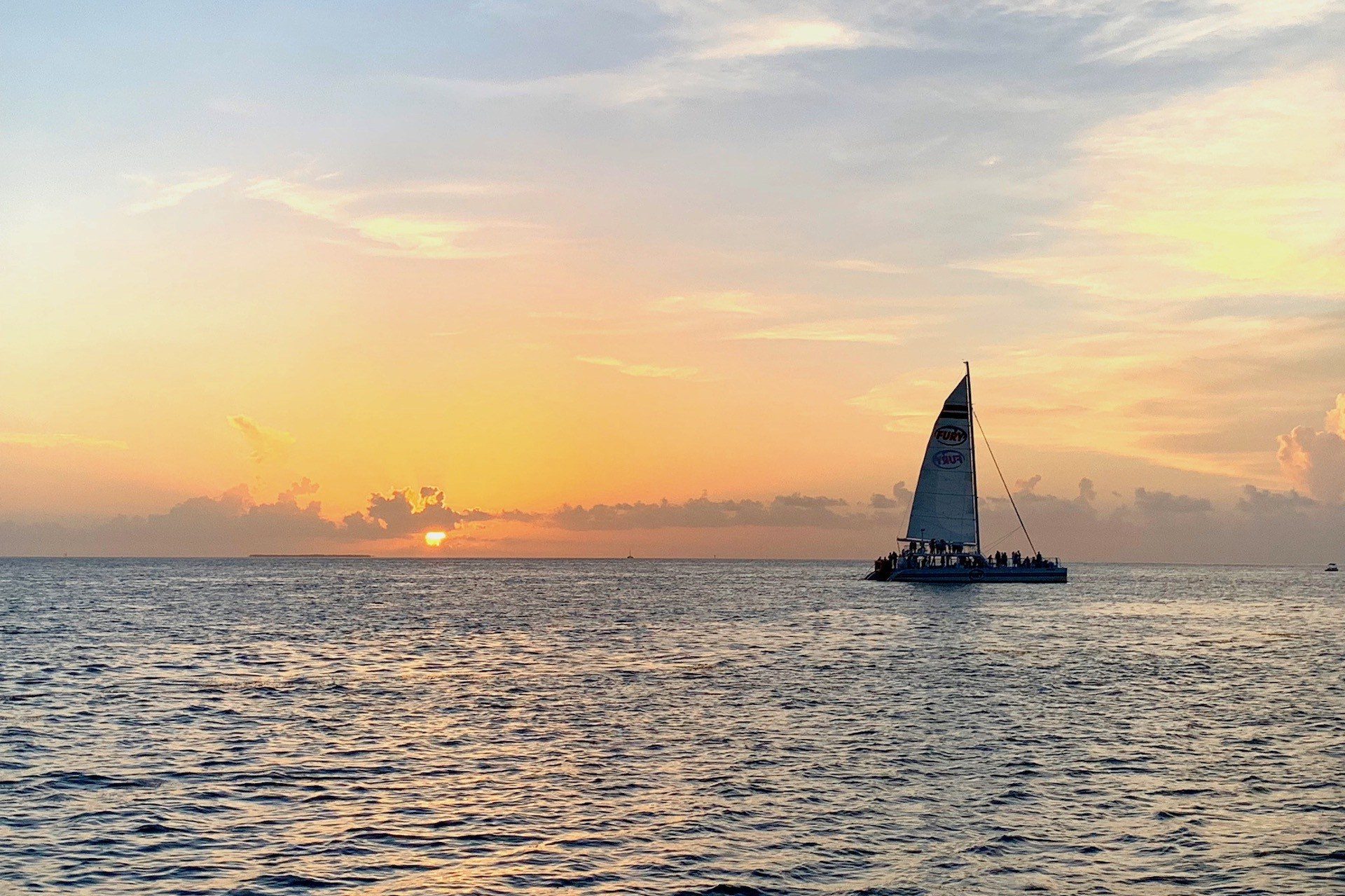 Mallory Square is great, but taking a sunset cruise past Sunset Key is even better. There are all sorts of cruises, from major party boats with live music and disco lights, to smaller catamaran cruises.
If you want a fun but more chill sunset cruise, choose a sunset catamaran with Sebago Key West. The cruise includes an open bar of wine and beer, along with four courses of light bites including cheeseburger sliders and key lime tarts.
Snorkeling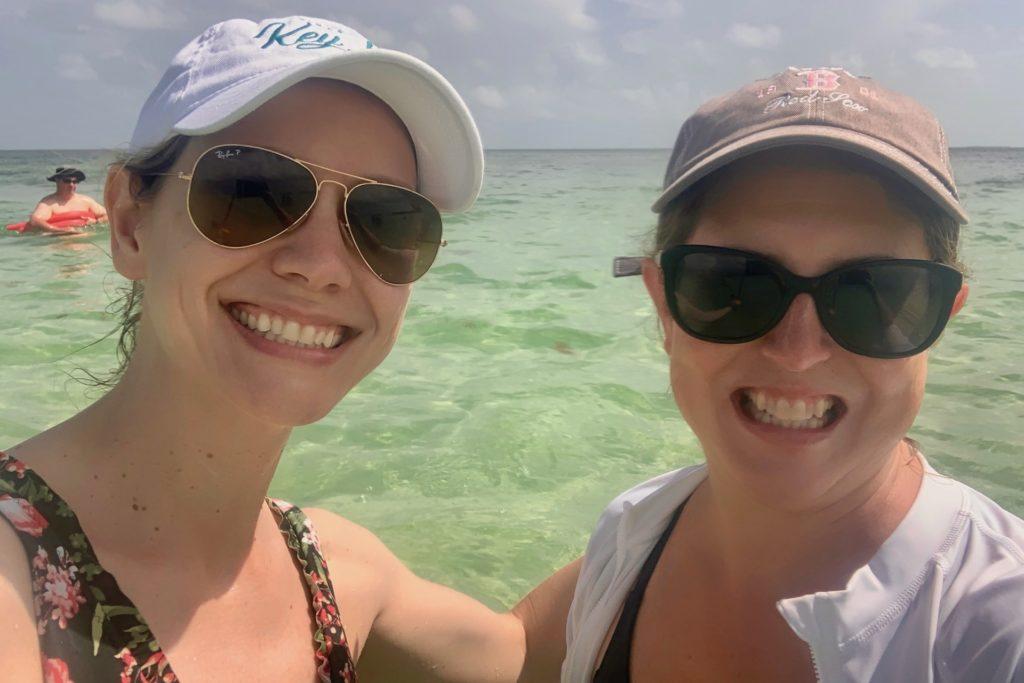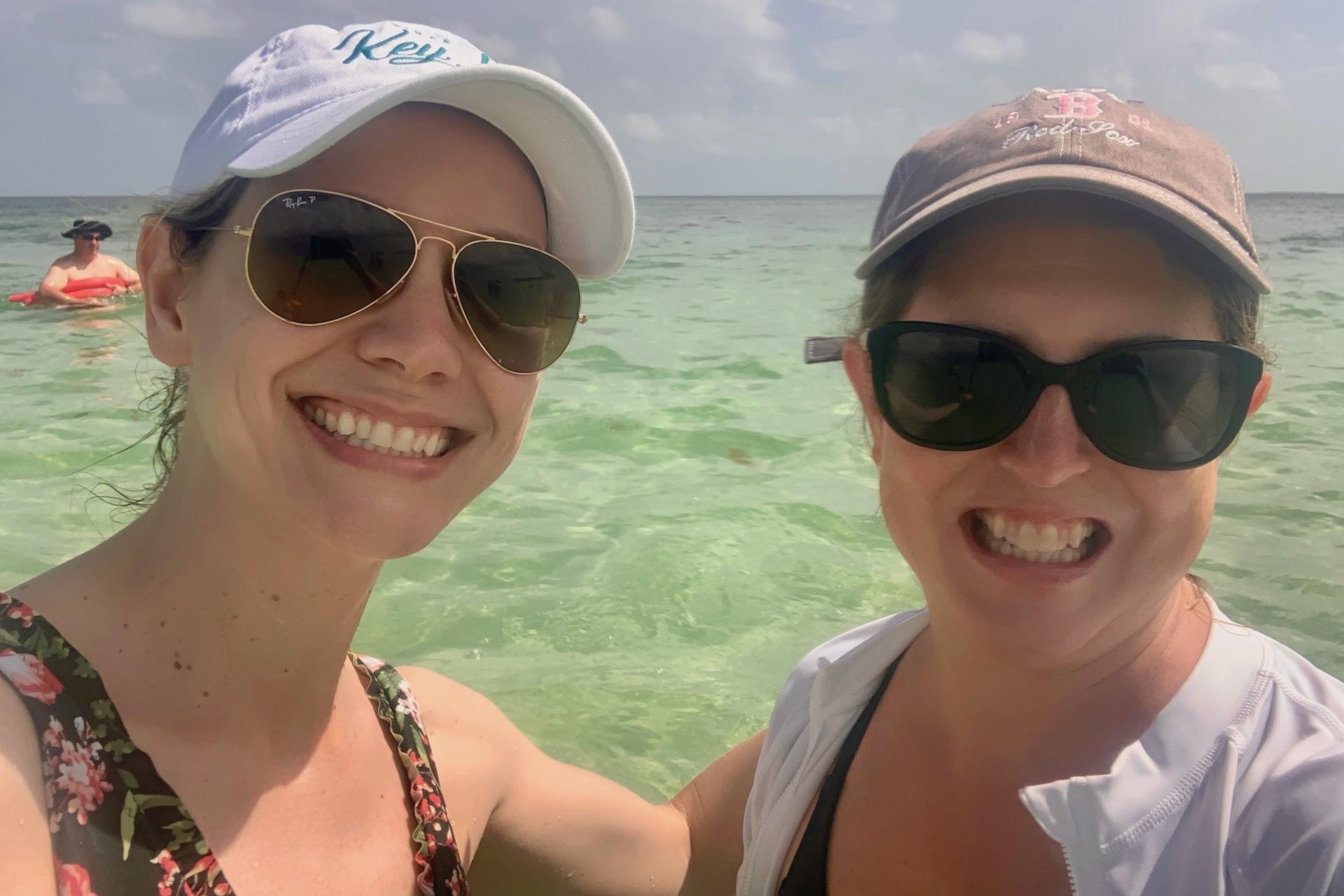 In Key West, it isn't really about the beaches, it is about the water. You can go snorkeling, parasailing, fishing, and even go out on a floating tiki bar! I loved the Island Adventure Eco-tour from Fury Key West because it combined snorkeling, kayaking, paddle boarding, and time to hang out on the water.
Our half-day tour included breakfast and lunch. It started with a short snorkel time in a coral gardens, followed by an eco-kayaking tour along the mangroves on Woman Key. We also had plenty of time to hang out on the sandbar and paddleboard.
Eat Key Lime Pie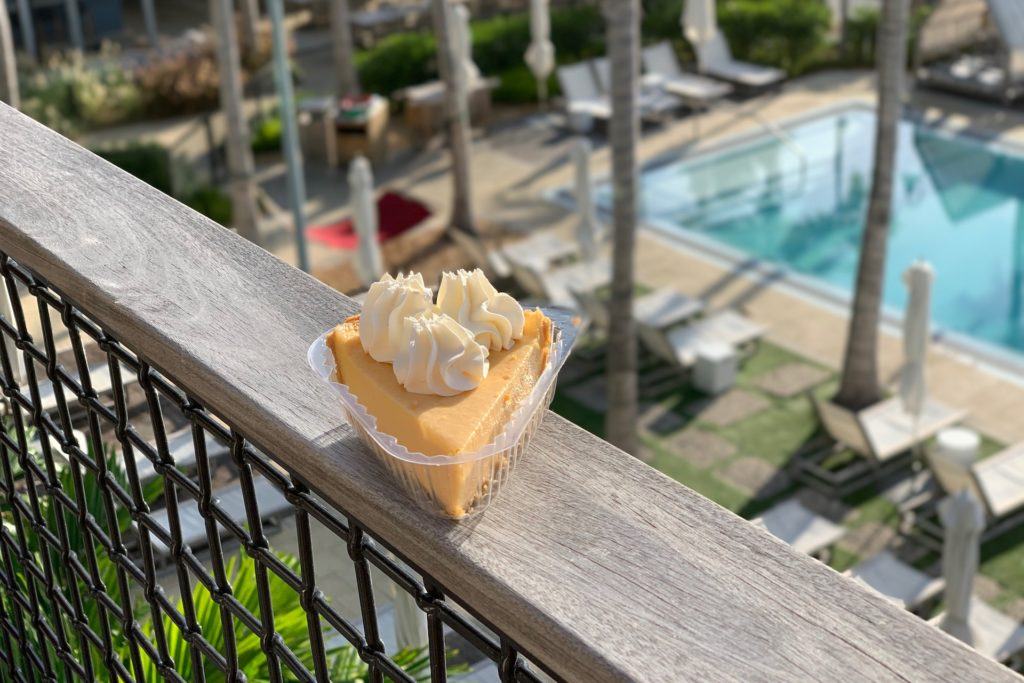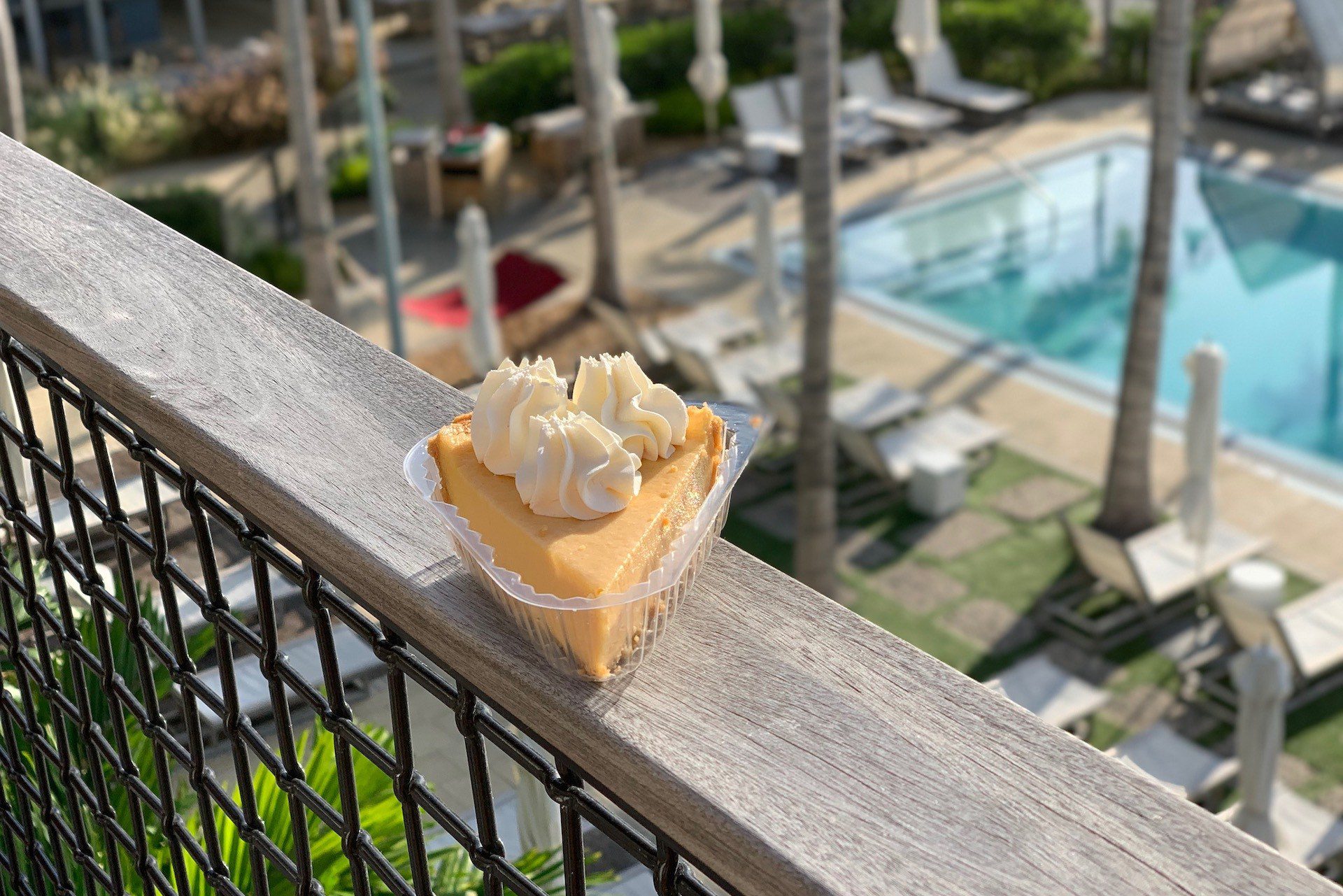 Why not go on a scavenger hunt for the best Key Lime pie? It gives the perfect excuse to enjoy the calories! While you are at it you can enjoy Key Lime cocktails, ice cream, donuts, muffins, and my favorite – chocolate-dipped frozen Key Lime pie on a stick!
Of course the Key West food scene is not only Key Lime pie. You can enjoy conch fritters in Mallory Square, fish tacos at Garbo's Grill food truck, eggs Benedict at Blue Heaven, and craft beer at Waterfront Brewery. (Check out my recommendations for where to eat in Key West.)
Grab a Group Photo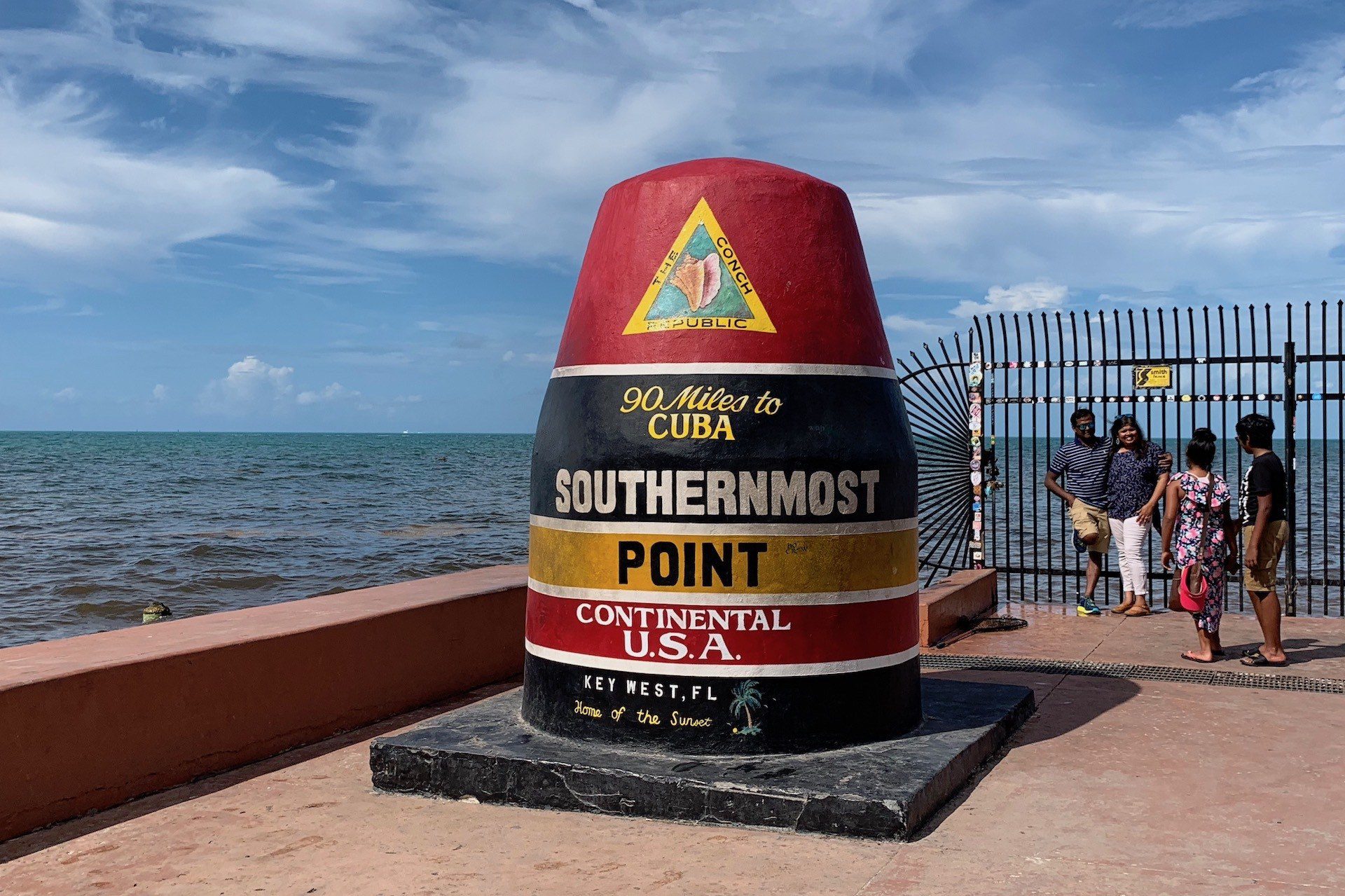 Head out early to the Southernmost Point in the United States for a group photo at the mile marker. The line can get long if you go later in the day, but you shouldn't have any trouble getting the people behind you to snap a quick photo.
Note: Feature photo above is also courtesy of Kim Tate at Stuffed Suitcase.
Looking for more girlfriend getaway ideas?