Iceland is an EPIC bucket list destination for a girlfriend getaway. Stunning scenery in every direction, thrilling adventures to be experienced, and quirky places to stay and eat that will inspire laughs and stories for years to come. If you are thinking of an Iceland girls trip, planning one can be a bit of a challenge and an exercise in expectation setting.
But hey, I've been there! After visiting Iceland three times and planning our most recent Iceland girls' trip, I have plenty of travel tips to share! So grab a cup of coffee and settle in as I outline how to plan the Iceland girls trip you have been dreaming about. I can't control the weather, or the Northern Lights, but I can set you on the right path in planning your trip to Iceland.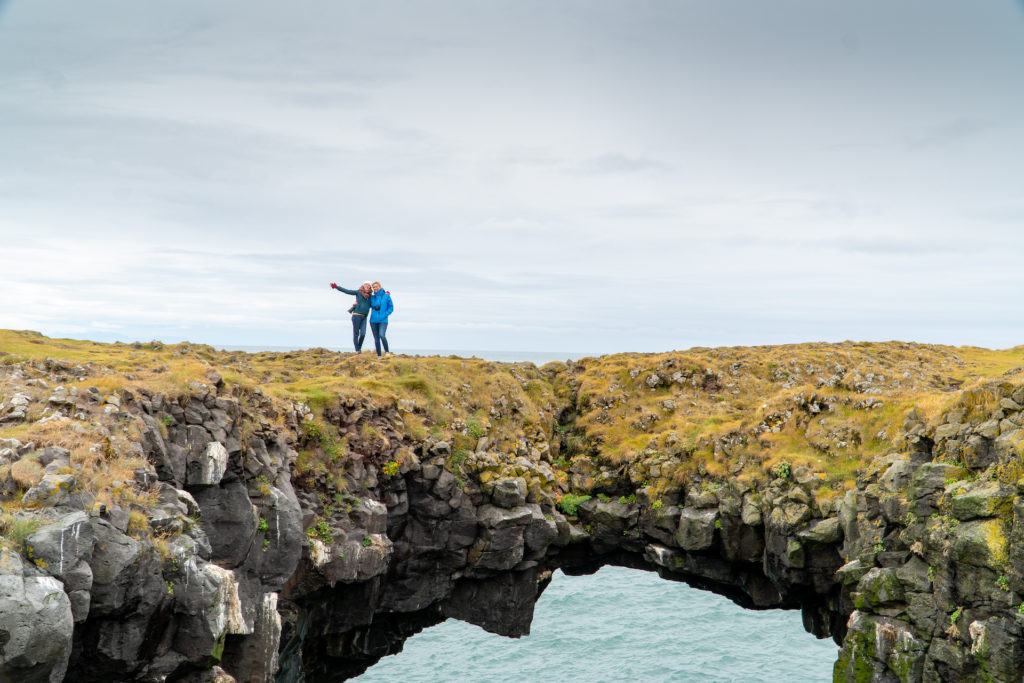 Iceland Girls Trip Planning Tips
Note: This post contains affiliate links. If you click a link and make a purchase, I may receive a small commission at no cost to you.
There are a lot of details to hash out as you start your planning. Ideally everyone could do a little reading up on Iceland to begin to think about what things they want to see and do. Then get everyone together, either in real life, on the phone, or over Facebook Messenger and start talking about the points below.
Pick a time to go
I say pick when you are going to go first because it makes a huge impact on all the rest of your decisions. Plus, finding a few consecutive days when everyone is available is usually the biggest challenge in planning a girls' trip.
You need a minimum of three to experience Iceland, but I would argue that you should take at least five days in Iceland if you are going to go all the way there, especially if you have anyone coming from the West Coast of the US.
Keep in mind that Iceland is about a five-hour flight from Boston and just over three hours from London, making it an ideal destination if you have friends "across the pond" to meet in the middle. This is what I did on a recent girls' trip with my friend Keryn from Twist Travel Magazine and Katja from Globetotting.
Iceland in the winter does offer some advantages – like the possibility of seeing the Northern Lights, fewer crowds, and cheaper prices (except around Christmas – then it is peak.) But it also brings colder temps and only four to five hours of daylight. I much prefer summer when you get endless daylight (at least around the summer solstice) and warmer temperatures.
Summer just requires planning a bit earlier as hotels can book up fast, especially in the countryside and particularly when you are trying to find a place that can take a group, as many of the guesthouses have only a handful of rooms.
Mid-June through mid-August is the busiest time in Iceland and prices will be at their highest, but you will also get to see puffins! If you head to Iceland in late summer, like I did at the very end of August, the puffins will likely be gone but there is a chance of seeing the Northern Lights, as it will get dark by 10pm.
Did that give you enough to think about and discuss?
Set a budget
Iceland is an expensive country and you need to make sure everyone is on the same page when it comes to budget. (This will give you an idea of what a trip to Iceland costs.) The good news about traveling to Iceland with friends is that you can split costs from sharing rooms to splitting the cost of a rental car.
The restaurants in Iceland are also great about creating individual bills for everyone, making it easier to deal with meals at restaurants – everyone can get what they want and pay for it instead of dividing things up in a way that could be unfair.
Another thing to keep in mind if you are trying to keep costs down is that hotels along the South Coast are going to be the most expensive. If you head up north or out to the West Fjords, you will be able to find rooms for around $100-150 per night, per person.
Just keep in mind that if you are splitting rooms and costs, it may be easiest to do this right at check out. That doesn't put anyone in the position of fronting the money and then being stuck collecting from friends – as that has a tendency to get uncomfortable. I love using the app Splitwise to share costs on a girls' trip.
Choose a planner
I know it is a lot to put on one person, but if you have someone that loves planning trips, let them go for it! You know that saying about too many cooks in the kitchen? There are so many choices and decisions to be made. The ideal scenario would be to have everyone create a wish list of their "must dos", "would like to do", and "don't want to do" experiences and go from there.
Then there are so many resources to help a planner. You can join a group tour, set up a private tour, or use some of the many itineraries available online to get you started. My partner Hidden Iceland offers readers a 10% discount on group tours and day trips using code WE3TRAVEL and they can also help you create a self-driving itinerary (just mention you heard about them through We3Travel when you reach out.)
Set expectations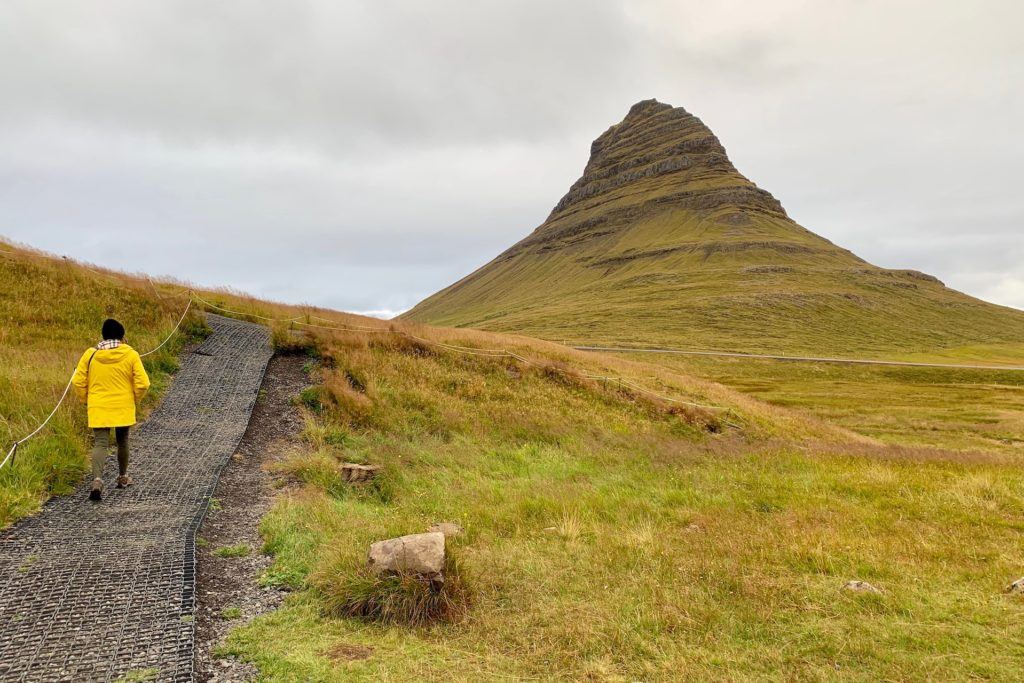 If your friend group is has a diva or some real high-maintenance ladies then Iceland may NOT be the destination for your squad. In Iceland, you need to be able to go with the flow. Weather is capricious and plans tend to change. Everyone will need to deal with rain, wind, and anything else that comes your way without holing up in the hotel.
Roads are bumpy and it takes a long time to drive from place to place. Restaurants may have limited choices for picky eaters (especially if you don't like fish or lamb). Bathrooms are few and far between, and so are the places to eat.
And there are no five-star hotels in Iceland. You will find a few upscale hotels in Reykjavik and near the Golden Circle. But once you get into the countryside, you can find solid Icelandic hotel chains like IcelandAir Hotels or Fosshotels. These are clean and fresh, with a simplistic Scandinavian design aesthetic. They also have good restaurants on-site, but you aren't going to find turndown service or high-touch service. They are also kind of pricey and book up fast with tour groups.
You are more likely to stay in country guesthouses. Many of these don't look like much from the outside – either a single-story motel-style structure or a renovated farmhouse. But inside they are usually clean and welcoming, with charming hosts and simple styles.
Everyone needs to be on the same page with these trip expectations and be good with them. Generally, you want to go to Iceland with friends that go with the flow and are happy as long as they are together!
Pick an itinerary
To help the planner out sorting out the details, everyone needs to agree on an itinerary. Do you want to do a Golden Circle tour and see sites like Thingvellir National Park, Strokkur Geyser, and Gulfoss waterfall? Hit the south coast and see stunning waterfalls and Reynisfjara black sand beach? Is Jokulsarlon glacier lagoon and Diamond beach on your group's "must do" list?
Or are they just happy if they get to see waterfalls, glaciers, hot springs, and volcanoes – no matter where they are?
If you have three days, stay in the Capital region and do day trips. If you have five days, you can visit the West Fjords and Snaefellnes or cover the Golden Circle and the South Coast. With seven days, you can do the South Coast all the way up to the glacier lagoon. But you will need at least 10 days to do the entire Ring Road and that might be a little more girl time than you had in mind.
Hire a guide
You can always rent a car and self-drive, but if you can afford it, I'd suggest hiring a guide. First of all, depending on how many people you have you may need to rent two cars and that defeats the purpose of girl time and long chats on the drives from place to place.
Next, it puts at least one person in the position of being the designated driver, which can get very tiring unless you switch off. The roads are fine in Iceland, except in places like the West Fjords where you will encounter some narrow gravel roads. But they can be winding and driving can get tedious.
If you are traveling in the winter, it is really a no-brainer if you don't want to take on driving in bad conditions or rearrange your schedule on the fly due to weather.
Plus a great guide can make the trip. You will learn so much and have someone else to handle all the logistics! My preferred partner is Hidden Iceland. You can use my partner promo code WE3TRAVEL to save 10% on group scheduled tours. (And I will earn a small commission at no cost to you.)
Choose roommates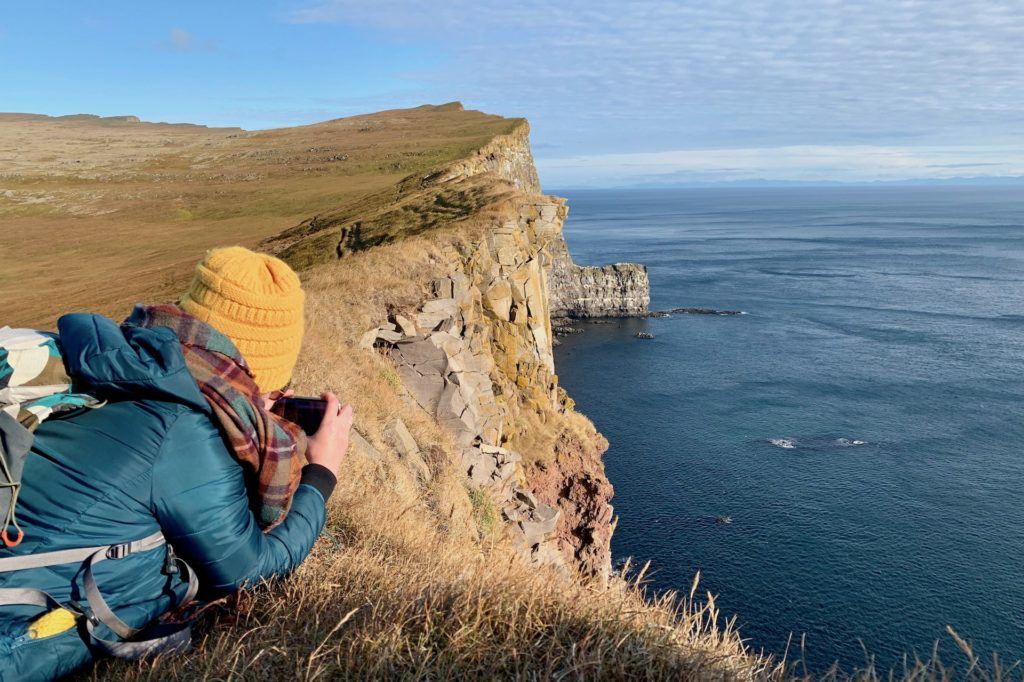 A double room in Iceland typically means it has two twin beds. It isn't uncommon to find a guesthouse that a triple or even a quadruple room – but they go fast. Decide ahead of time who is going to share rooms and who wants a room of their own (and pay accordingly.)
You can always mix it up and switch roommates for each new hotel. However, it probably makes sense to stick with a roommate as you get used to each other's idiosyncrasies over time.
Another great option is to rent an Airbnb that can accommodate everyone, since then you have some common space to hang out. However, many guesthouses will also offer a common room or dining room (or hot tub) where you can relax together. Just keep in mind any quiet hours in respect for other guests.
Plan your arrival day
Most flights to Reykjavik arrive very early in the morning (often as early as 6:30 am!) Chances are you are not going to get much sleep on the short flight over and you will arrive exhausted. This is NOT a good day to immediately head out on a full-day excursion. Give yourself time to adjust with a day in Reykjavik or take a stop at the Blue Lagoon to kill some time before you can check into a hotel.
If you are renting an Airbnb, keep in mind that you won't be able to check-in for hours. There are baggage storage lockers at the main bus station in Reykjavik, but getting back and forth can be a bit of a pain. Another option is to rent your Airbnb for the night before so that you can check in as soon as you arrive.
Also keep in mind that if you aren't renting a car, taxis to and from the airport are incredibly expensive ($150-200 one way.) If you are renting a car, try to coordinate arrival times so that you can all get the car together. Either that or the first to arrive should be the driver and can explore nearby as they wait for everyone else to land.
The cheapest option for getting into Reykjavik would be booking a ticket on the FlyBus, which runs regularly and takes about a half-hour to get into the city. Once you arrive in Reykjavik, you can spend some time walking along the main shopping street Laugavegur, enjoy the gorgeous Harpa Concert Hall, take pictures at the Sun Voyager sculpture, and see the views from the top of the Hallgrimskirkja church in the center of town.
You could also take a walking tour or food tour, but you may not want to commit to a pre-booked tour when you don't know how tired you will be.
Pick up alcohol at duty free
Like everything in Iceland, alcohol is expensive. You may want to pick up something on your way through duty-free at the airport that you can share during your trip!
Pack smart
The key to a successful trip to Iceland is using an Iceland packing list. You do NOT want to forget a hat, scarf, gloves, waterproof hiking boots, waterproof pants and outer layers, and lots and lots of layers!! (No matter what time of year!)
Bring along cozy PJs but keep in mind that it can actually get pretty warm inside and under those fluffy duvets. Don't forget a swimsuit and flip-flops to use the hot tub – it will feel good after a cold day outside or a strenuous hike.
Bring a tripod
Last but not least, don't forget to bring a tripod! Whether it is a fancy travel tripod for your digital camera or a fun selfie stick/tripod for your phone, you will want to capture the memories of ALL of you – not just everyone but the person behind the camera. Plus, it comes in handy for photographing waterfalls!
Does planning your own Iceland girls' trip seem too complicated? If you are interested in learning about future group women's only trips to Iceland, be sure to sign up for our newsletter.
Looking for other Girls' Trip Ideas?