If I had to pick a favorite spot for a girlfriend getaway, the Finger Lakes region in New York is a top contender, especially in the fall. With 11 gorgeous lakes, rolling hills rich with verdant farmland, magnificent waterfalls, charming small cities, and over 100 wineries, cideries, breweries, and distilleries, it is a surprise this area isn't on everyone's radar.
When my college friends and I were discussing a spot for a quick girl's trip this fall, the Finger Lakes was top of mind. An easy drive from our homes in Rhode Island, Connecticut, and Pennsylvania, we decided to meet up in Ithaca, since I've already explored Keuka and Seneca Lake, and I've heard there are so many things to do in Ithaca, New York. In Ithaca, you get college town vibes and great restaurants downtown, with an abundance of things to do within a short drive.
As the travel planner of the group, I delighted in putting together an itinerary that offered up a great mix of tastings (cheese, food, wine, and more), paired with outdoor activities and adventures. My friends, who are busy and exhausted executives and moms, were more than happy to let me take the wheel and design an idyllic girl's weekend that enabled us to relax, reconnect, and make new memories.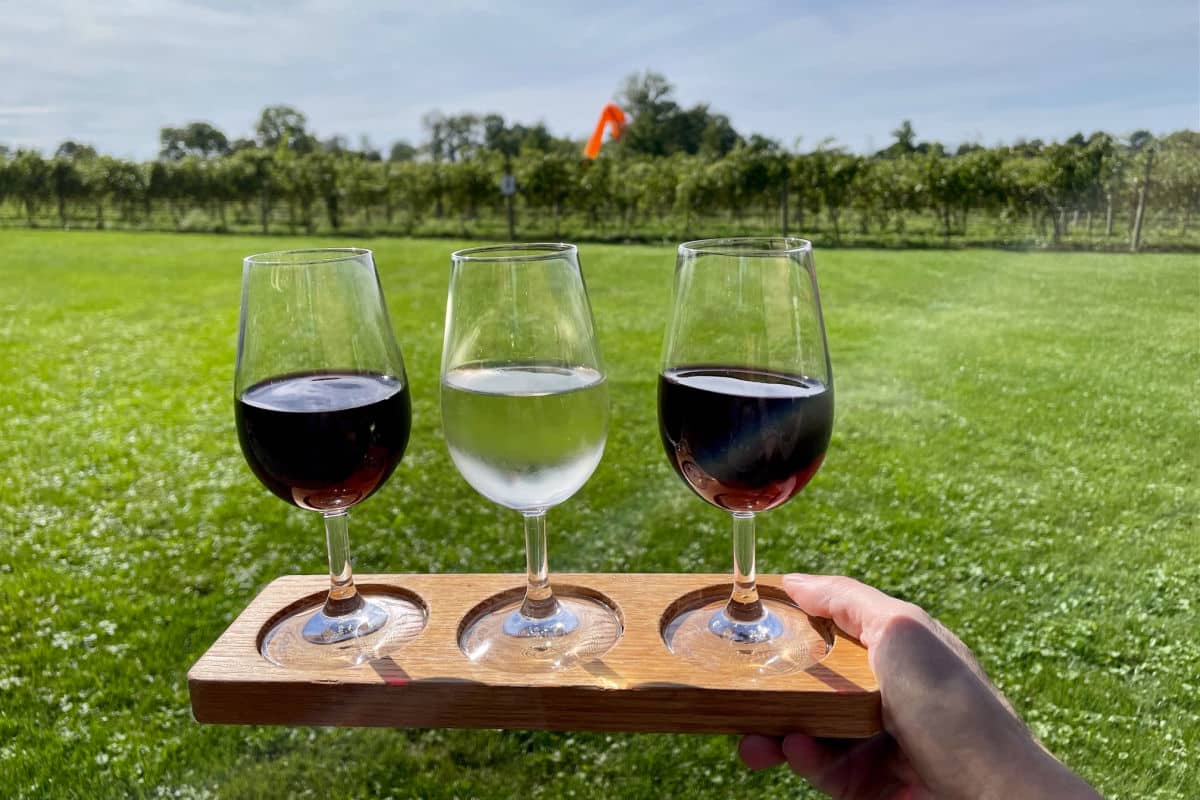 Things to do in Ithaca
So go ahead and follow our itinerary or plan your own getaway using these suggestions on things to do in Ithaca.
Enjoy Cayuga Lake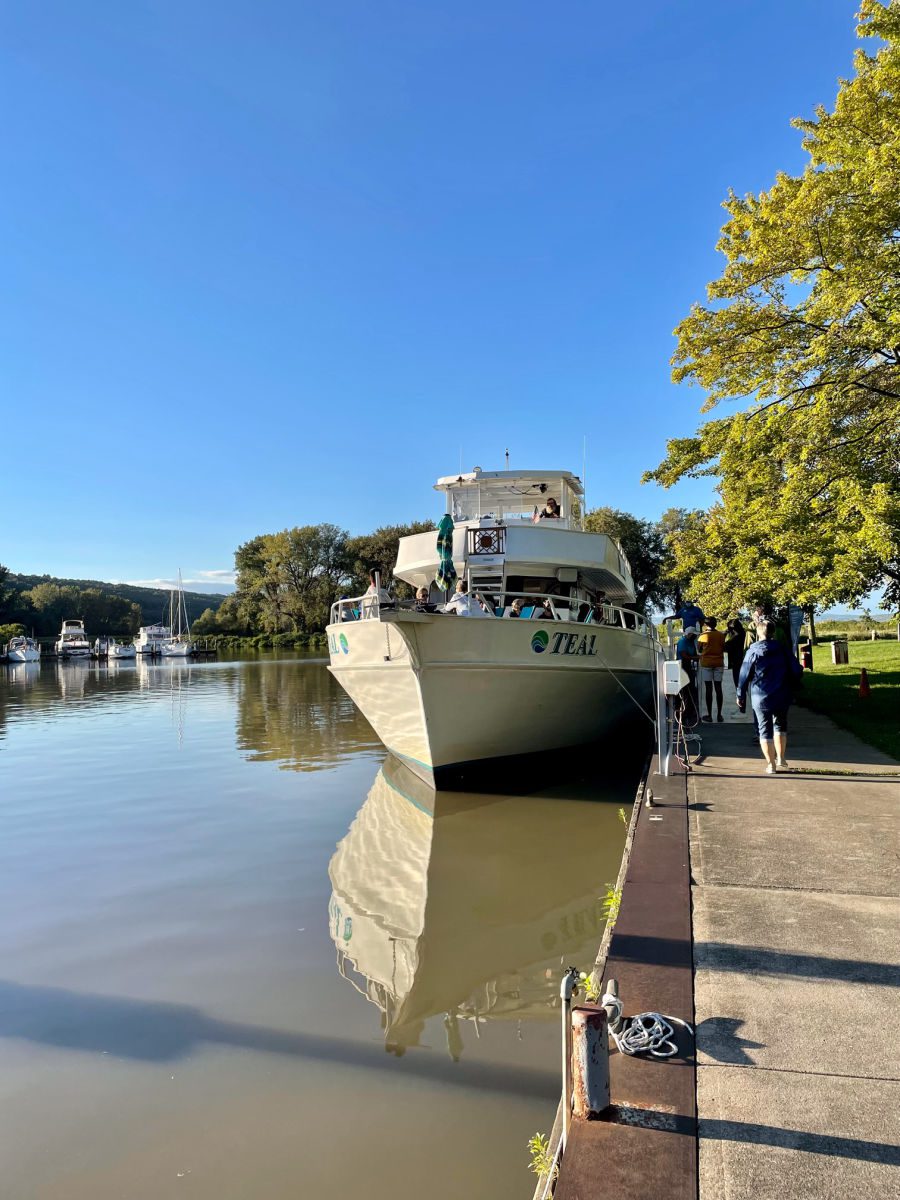 You can't visit Cayuga Lake without spending a little time enjoying the water. If you are looking to splash around the lakefront, plan a picnic at Taughannock Falls State Park, or Cass Park in Ithaca. Of course, you can also drive the 87-mile Cayuga Lake Scenic Byway loop around the 38-mile long lake.
To get out on the lake, you can rent paddleboards or kayaks from Paddle-n-More, which has three locations around the lake; or Paddledockers, with a location in West Ithaca. One of the best ways to enjoy the lake near Ithaca is on an eco-tour with Discover Cayuga Lake boat tours and cruises.
Discover Cayuga Lake is a non-profit organization that runs eco-tours for the community and visitors. We were hosted on a 90-minute evening sunset cruise on the southern part of the lake. In addition to these narrated cruises, Discover Cayuga Lake runs educational programs with citizen science programs, fall foliage cruises, and other special events. Cruises run from May through late October and proceeds from cruises support the organization's community programs.
Explore the Ithaca Farmer's Market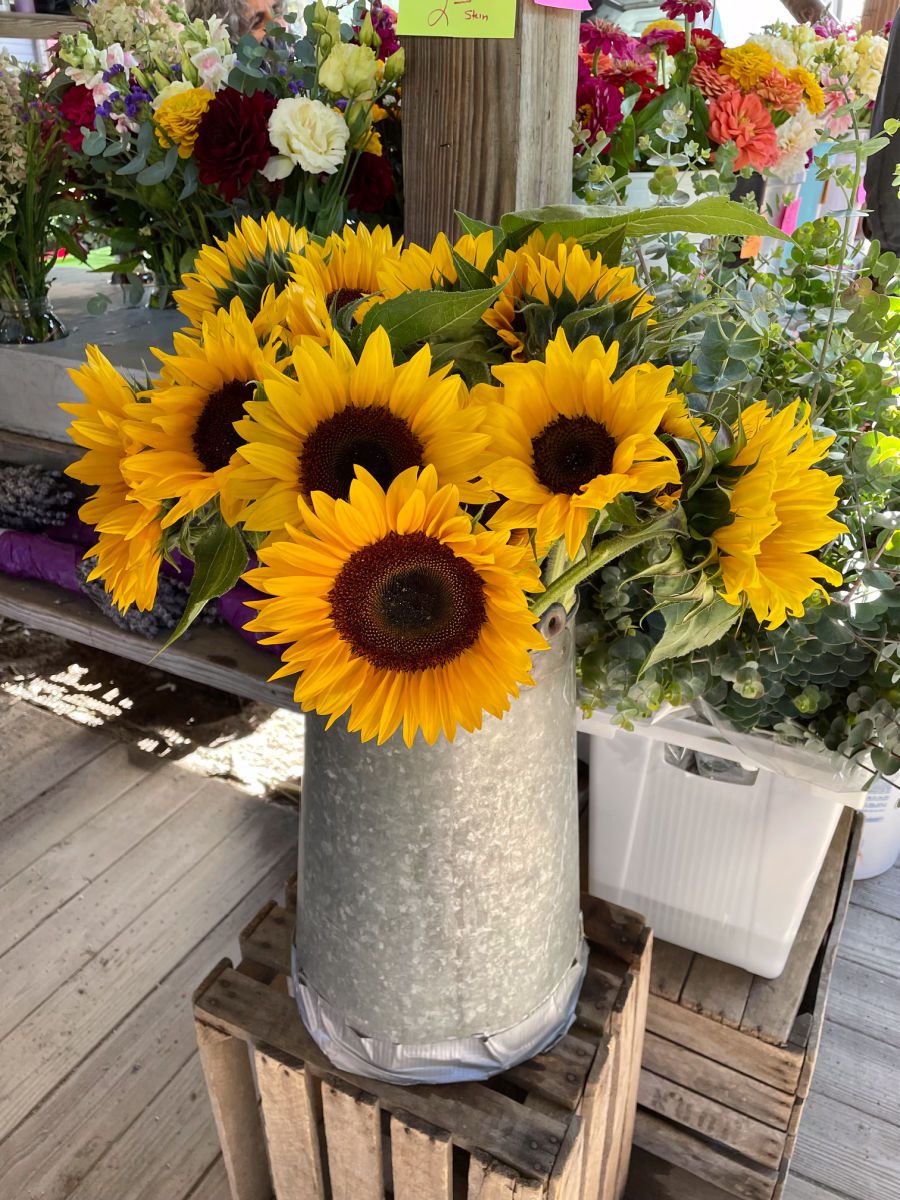 This seasonal weekend market is one of the area's top farmers' markets, with 88 stalls filled with members who produce their wares within 30 miles of the market's location. Offered Saturdays from April through December, or Sundays from May through November, the Ithaca Farmer's Market vendors sell fresh produce, eggs, meat and cheese, specialty foods, baked goods, wine, cider, honey, and more.
Go hungry because you can pick up fresh food at the market from breakfast omelets to crepes to Burmese, Thai, or Cambodian specialties. Take your food to go or enjoy a meal at one of the picnic tables outside the pavilion and soak in the atmosphere and live music.
Visit a Waterfall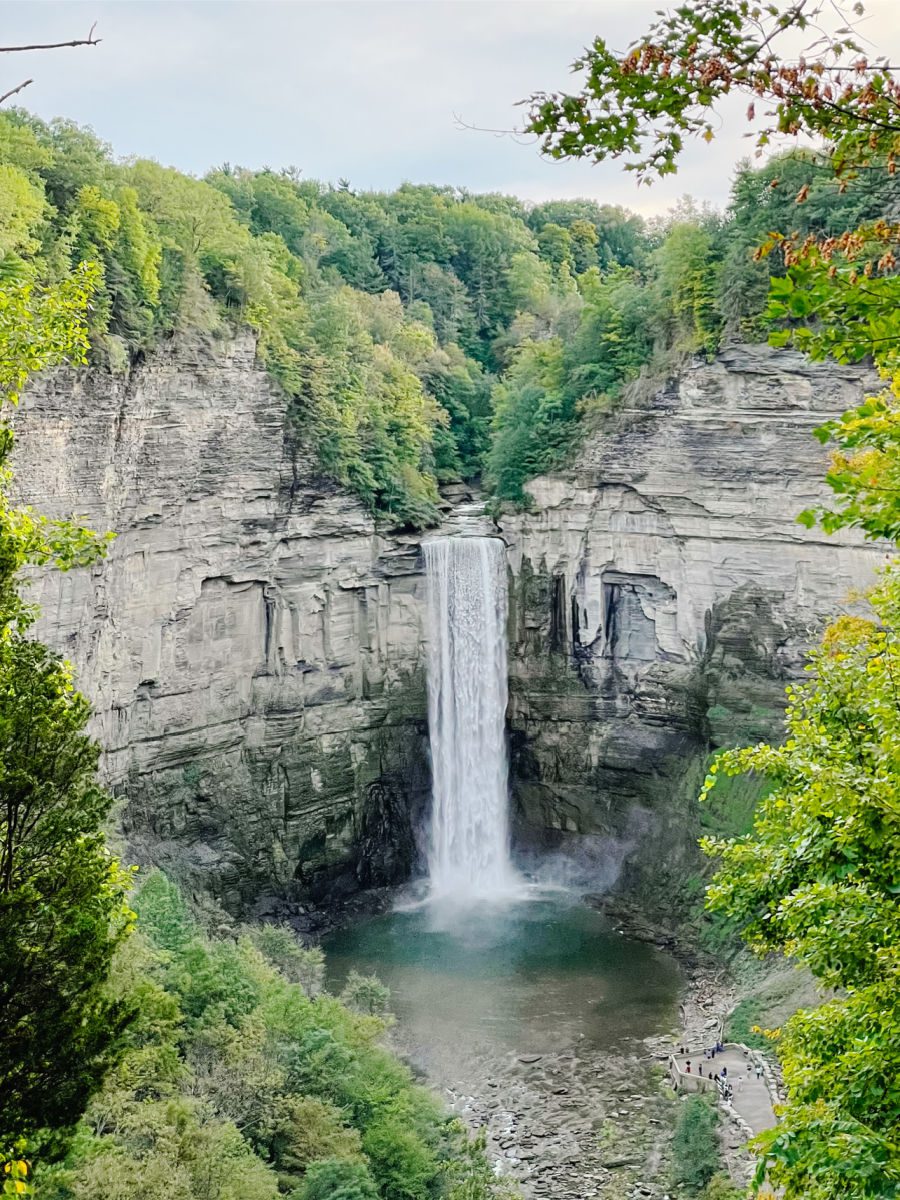 There is a reason why people say that "Ithaca is gorges". There are over 150 waterfalls within 10 miles of Ithaca so you don't need to go very far to see one of nature's wonders. In fact, you don't even need to leave Ithaca to see the 150-foot Ithaca Falls. One of the best views of the falls is from the bridge over Lake Street, or from the footpath adjacent to the creek.
Buttermilk Falls State Park is another popular spot for hiking to see the 165-foot Buttermilk Creek. The upper park has a small lake, hiking trails along the gorge and rim, and picnic areas and playing fields.
One of the most stunning views around is of Taughannock Falls in Taughannock Falls State Park. Taughannock Falls has carved a 400-foot deep gorge and, with a 215-foot drop, stands three stories taller than Niagara Falls. You can easily view the falls from an overlook just off the parking lot, or walk down to get a closer perspective.
Go Wine Tasting (and beer, spirits, or cider tasting)
The Cayuga Lake Wine Trail is America's First Wine Trail and includes 14 member wineries. Along the trail, you can also explore farms, waterfalls, distilleries, breweries, cideries, and other attractions. There are a number of companies that offer wine tours or chauffeur services, but if you take it slow, it is easy to enjoy a few wineries on a weekend getaway.
While the region is known for its dry Reisling wines, you will also find some dry Rosé, Cabernet Sauvignon, Cabernet Franc, and lesser-known varietals like Lemberger. Wineries offer a variety of tasting experiences, with some providing guided tastings with cheese pairings, others serving up blind tastings, and others focusing on the fun with live music and wine slushies.
On this trip, we visited three wineries and one cidery (see also my recommendations for the best wineries on Seneca Lake if you are able to stay longer.)
Visit a Farm or Apiary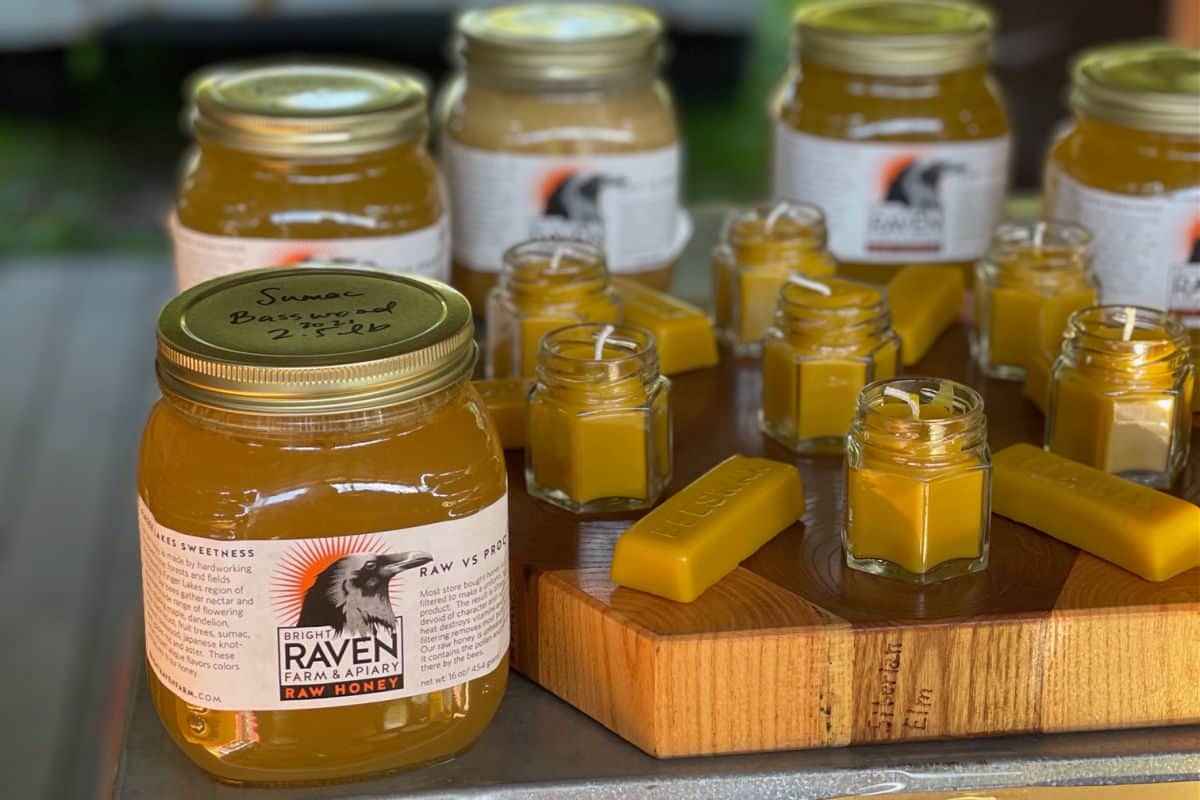 Agritourism is alive and well in the Finger Lakes. There are u-pick apple and fruit farms, local farm stands, apiaries such as the Bright Raven Farm & Apiary or the Ithaca Honey Works, along with animal farms.
We stopped at the Lively Run Dairy Goat Dairy. I visited this farm on my last trip to the Finger Lakes and when my friend mentioned wanting to visit a goat farm, I knew this was the place to take her. In addition to indulging in a generous cheese tasting, we spent some time visiting with the sweet and adorable goats in the barn. Be sure to bring a cooler to take home some of the delicious Finger Lakes Gold Reserve or the creamy chevre.
Walk an Alpaca
Our favorite farm visit was to Cabin View Alpacas, where we signed up for a farm tour and to take a few of the farm's adorable alpacas for a short walk. Talk about a great wellness activity for stressed-out moms! Getting to interact with these fluffy cuties in such a scenic setting was the perfect end to our fabulous girl's weekend.
This family-run farm has a large herd of alpacas that they show and breed. You can also purchase hand-made items made from alpaca wool in the gift shop. The walk with our ladies took about 20-30 minutes, followed by a tour of the paddock and barn, with a chance for an up-close meet and greet with some of the farm's friendliest alpacas, donkeys, and goats.
Enjoy Downtown Ithaca
There seems to always be something going on in the four-block, pedestrian-only Ithaca Commons. Home to many boutiques and restaurants, you will also find live entertainment and events, such as fall's Apple Harvest Festival. You can also find many of Ithaca's public art murals in this area (download and print a full mural map here.)
Ithaca, home to Cornell University and Ithaca College, has plenty more to offer if you have more time to explore including:
Cornell Botanic Gardens – cultivated gardens, arboretum, and natural areas that serve as outdoor classrooms for instruction across seven Cornell colleges
Johnson Museum of Art – located at Cornell University, the Johnson Museum of Art's permanent collection contains 40,000 works of art spanning six thousand years of history. Note: the museum is currently closed for renovations.
Museum of the Earth – if you are visiting with kids or interested in natural history, The Paleontological Research Institution's Museum of the Earth explores the 4.5 billions years of Earth history through natural history displays, interactive science features, and art exhibitions.
Where to Stay in Ithaca
Note: Our stay was hosted by Hotel Ithaca. We received complimentary breakfasts and accommodations, along with dinner vouchers at Coltivare. All opinions are my own.
As a college town, there are a number of options to stay in Downtown Ithaca, including the conveniently-located Hotel Ithaca. Hotel Ithaca offers 170 guests rooms including double queen and king rooms, and king suites with fireplaces or large patios. The king fireplace suite is a perfect choice for a romantic getaway, especially in the colder months. I really love the built-in wine fridge and wet bar that comes with the spacious king suite.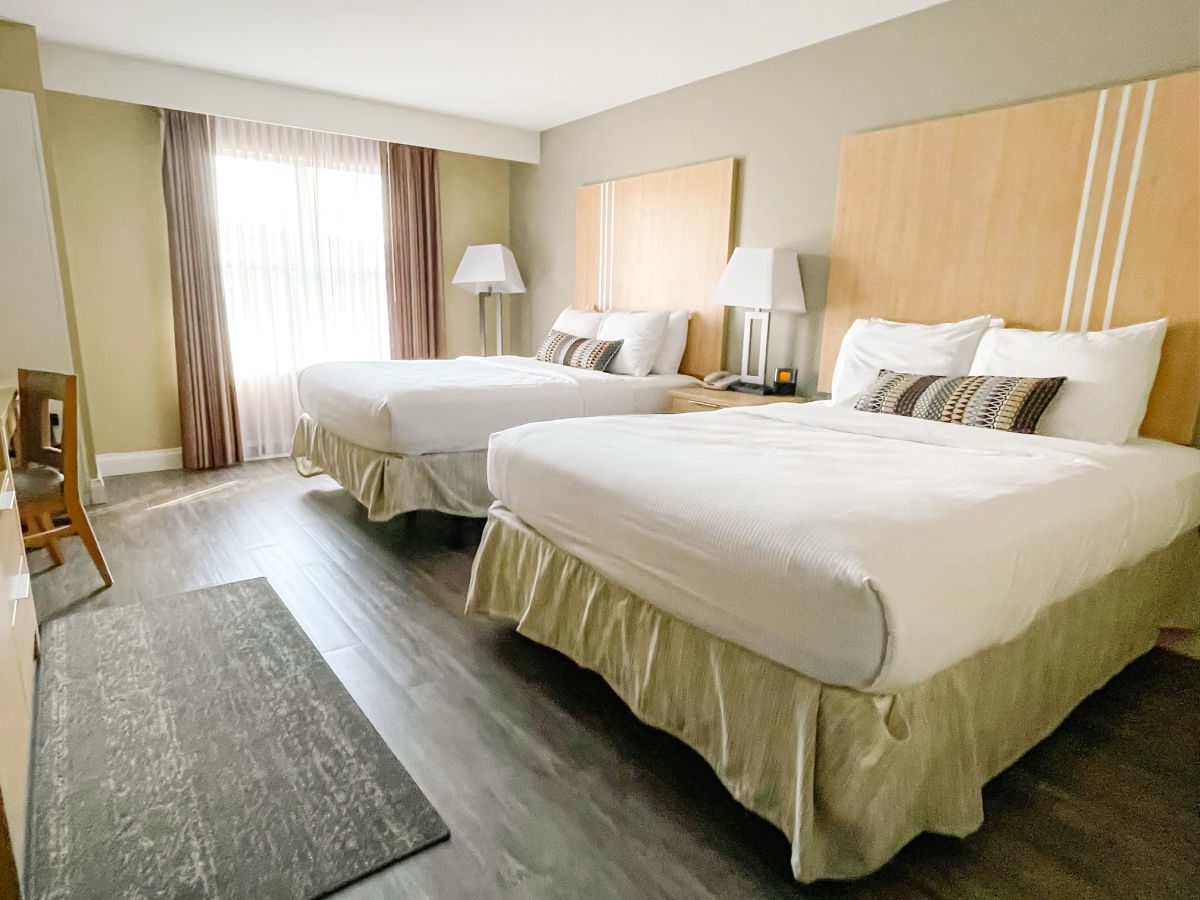 However, for a girl's trip, if you are sharing, I would recommend the double queen executive rooms in the recently renovated North Tower, which feature large bathrooms and a slightly more spacious footprint than the South Tower. Each room is equipped with a microwave oven, coffee maker, and dorm-size fridge, perfect for storing those wine and cheese purchases to enjoy in the room later.
While we visited, the indoor pool was closed for repairs and the restaurant was only open for breakfast due to staffing shortages, but when fully operational those additional amenities provide even greater comfort and convenience. We did have a chance to dine in the Ithaca Social Pub Bar & Grill for breakfast one day and it has an extensive menu of sweet and savory options. If you really want to indulge before a big day, try the cinnamon roll French toast.
We slept well on our comfy beds and enjoyed the spacious bathroom and walk-in shower. The hotel was a convenient home base for exploring Ithaca and unlike many downtown hotels, they do not charge additional fees for self-parking in the spacious parking lot.
Where to Eat in Ithaca
Coltivare: Located a block from The Commons, Coltivare is the farm-to-table restaurant of Tompkins Cortland Community College. Coltivare serves up seasonal New American fare using locally sourced and ingredients from the Finger Lakes, along with a full selection of craft cocktails, regional wines, and New York State beer.
Mix Kitchen & Bar: A chef-driven restaurant, Mix brings together bold flavors and dishes from a range of cuisines, making them accessible to all. Its small plate-focused menu is perfect for sharing! The hard part is picking just a few dishes to start!
Ithaca and the Cayuga Lake Wine Trail are calling you and your friends for your next weekend getaway! Have more questions about planning a girls' trip to the Finger Lakes? Go ahead and shoot me a DM.