Planning a trip to Ann Arbor, MI with a prospective Wolverine? One visit with your high school student and you'll quickly realize this midwest "Tree Town" offers much more to do beyond just a University of Michigan visit. With tree-lined streets, outdoor parks, a history of political activism, and a food scene to drool over, parents and students alike will find fun things to enjoy together. And, of course a top-ranked National University according to U.S. News and World Report.
Planning a University of Michigan Visit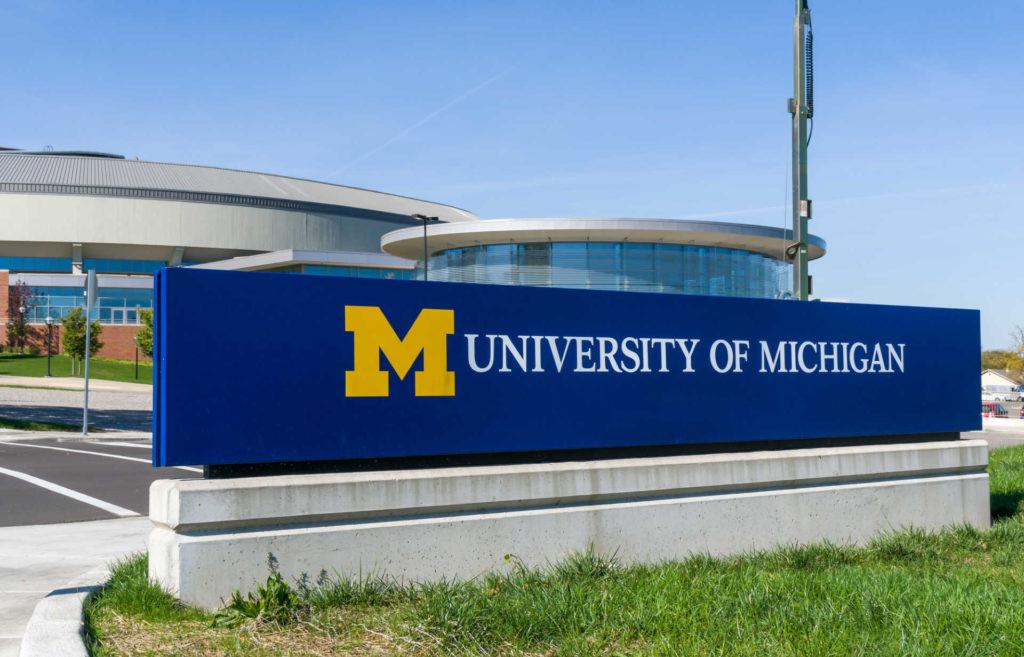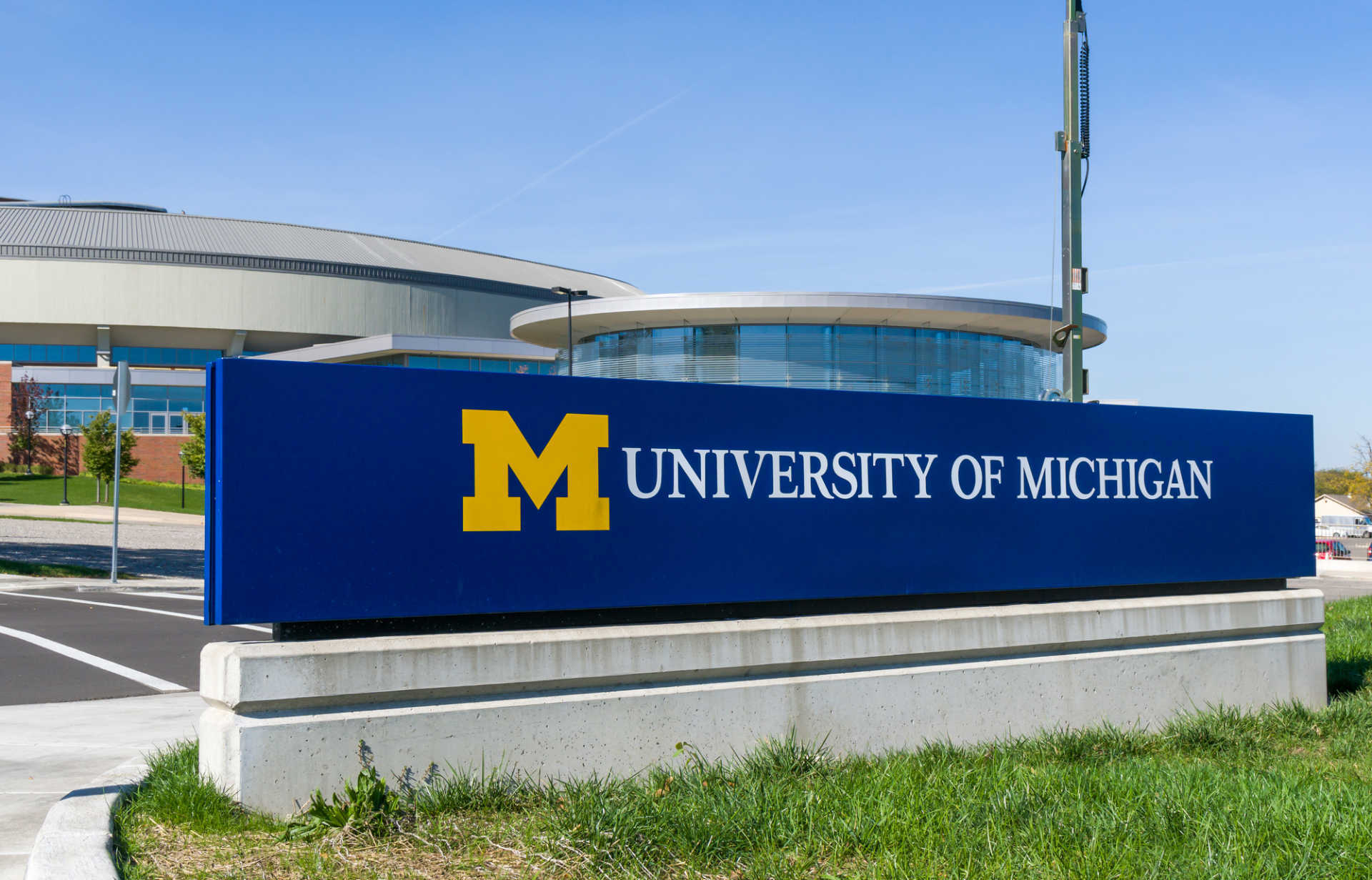 Note: This post contains affiliate links. If you click a link and make a purchase, I may receive a small commission at no cost to you.
Getting to The University of Michigan
If you are flying in for your visit, you will want to fly into DTW (Detroit Metropolitan Airport.) There are shuttle options to Ann Arbor, where the University of Michigan is located, or it is possible to take Uber or Lyft. But if you want to explore beyond the downtown and campus, the best way will be to either rent a car at the airport or use ZipCar or Maven vehicles found in parking garages around Ann Arbor.
Whether you are flying in and renting a car or driving in for your college visit, you are probably wondering where to park around The University of Michigan. With ePark, Ann Arbor's paid street parking and lot parking is stress free and easily paid on go. After all, you don't want your walking tour to turn into a parking ticket! To minimize parking hassles, book a hotel close to the university that includes parking in the rate.
No matter what brings you to this amazing little mecca, there are always plenty of great things to do, and so many athletic events. The Michigan stadium, also known as the BIG House, is the biggest draw, literally. The Michigan Wolverines claim the biggest stadium in the United States (and actually in the Western Hemisphere) and catching a game will definitely give you a taste of the college school spirit. Make sure to stop at The Drip House on game days.
Walking tours of the University of Michigan are a must! Wear good shoes, and pace yourself on the campus tour as you check out the campus features such as Michigan Union, Hill Auditorium, and the Law Quad (and library). A central campus walking tour will also take you through the Diag — just make sure you don't step on the M — it is said that will bring bad luck.
If you are visiting with a prospective student as part of the admissions process, be sure to register online for a tour and campus informational sessions with an admissions counselor. If official campus visits aren't available, here are some other ideas on a new way to explore campus via a virtual tour or plan an unofficial visit. Until further notice, The University of Michigan offers very informative virtual events. (Check the website for the latest updates and visitor parking locations, and be sure to follow all public health guidelines.)
During normal times, visit options include both bus tours and walking tours of the downtown campus. If those tours for first-year students aren't available and you are exploring yourselves, you will need a car to get to the North Campus and Beal Avenue where the Engineering and the new Ford Robotics Building are located.
What to do in Downtown A2
After walking through campus, you will enjoy taking a break at Nickels Arcade and Comet Cafe. Then if you have time, also plan to visit the University of Michigan Natural History Museum and the University of Michigan Museum of Art.
A great way to explore this fun city if you have a group is High Five. This pedal-trolley tour lets you customize your route to include breweries, restaurants, book stores, and more.
If strolling to shops downtown is more cup of tea (or coffee), then get ready for bookstores like Literati, Crazy Wisdom Tea Room, Dawn Treader, and West Side. Stop to enjoy your newfound read in one of Main Street's many coffee shops including Avalon, Espresso Royale and Shinola's Cafe.
You can also check for current events at The Ark or The State Theater for even more fun on your weekend visit to Ann Arbor.
Where to Eat in Ann Arbor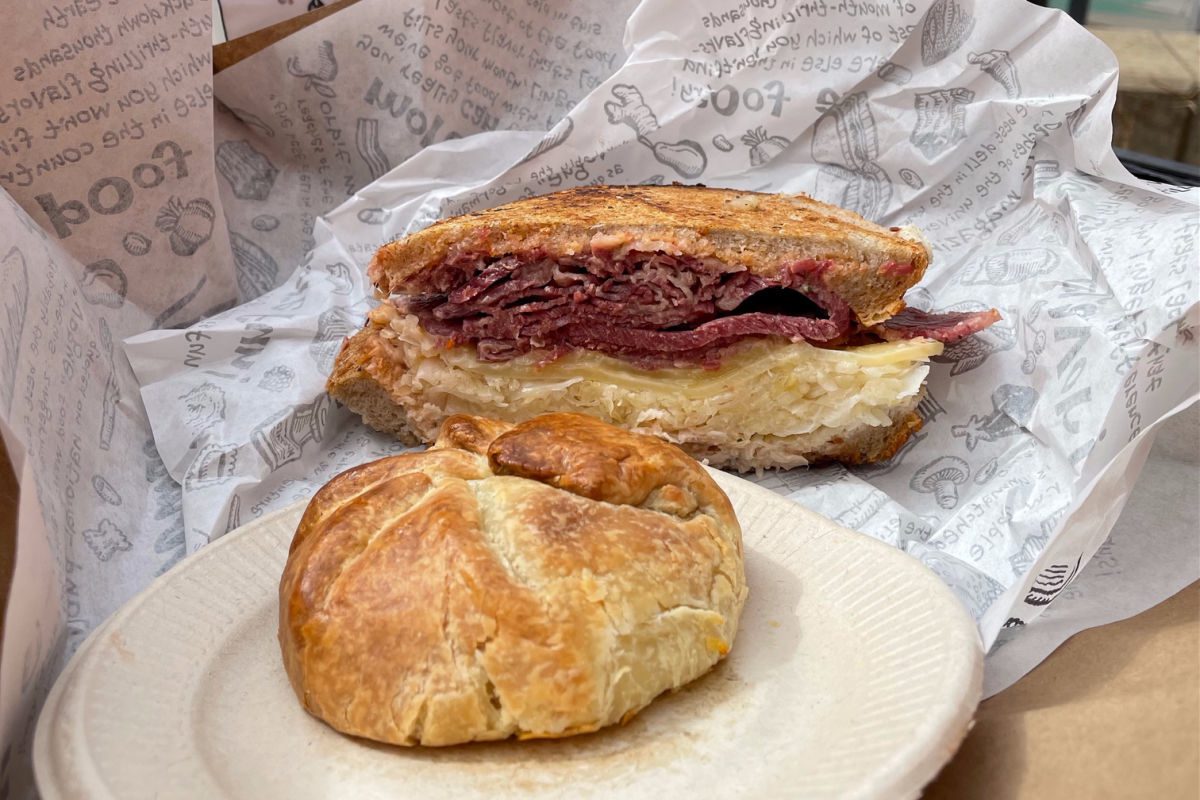 When you get hungry, there are two Top Chef restaurants in Ann Arbor that are delicious but still affordable for a college budget — Frita Batidos and the Slurping Turtle.
Of course everyone you ask with ties to Ann Arbor will swear that the Rueben at Zingermans Deli is the best you will ever have. New Yorkers might beg to differ but they do serve up delicious sandwiches, knishes, and truly scrumptious kreplach soup.
Other spots in town such as the Loomi Cafe, The Lunchroom, Miss Kims, Jolly Pumpkin Cafe will make everyone happy. If your current student is busy, The Earl, Sava's, The Black Pearl, and Taste Kitchen will give you an excuse to get dressed up for parent's night out!
Sava's is a gorgeous restaurant and also a great spot for brunch on your weekend visit!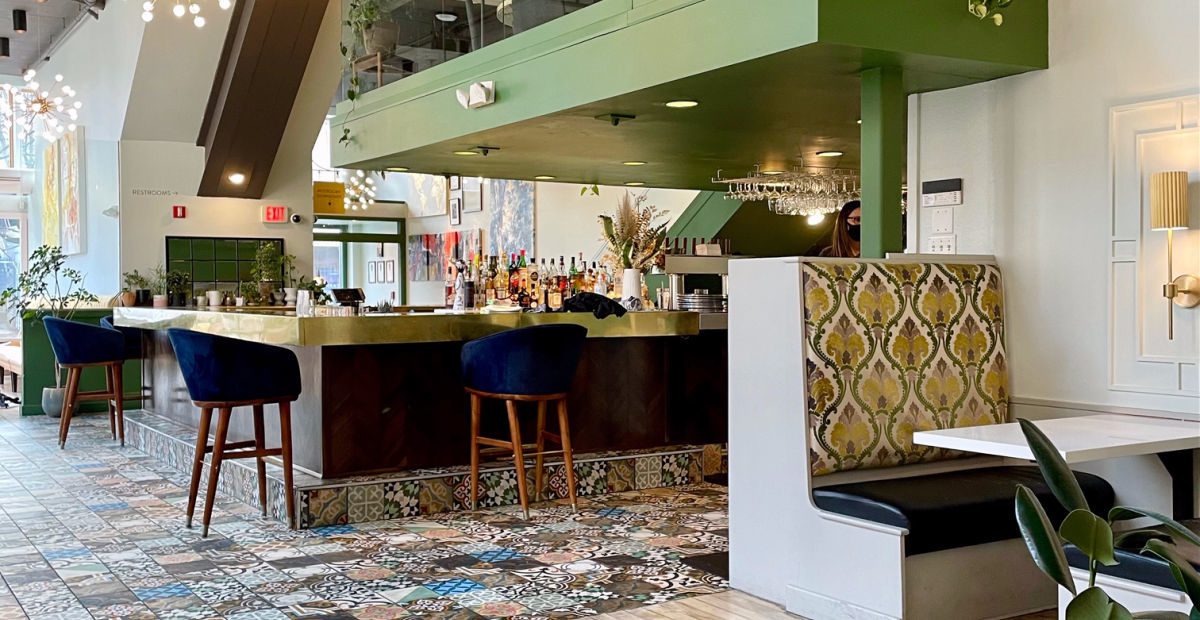 Get Outside
Discover Pure Michigan! Ann Arbor offers outdoor spaces, parks, and trails to enjoy as well. Most notably, Matthaei Botanical Gardens and Nichols Arboretum. There are gardens, a conservatory, and trails to explore.
Gallup Park is also a great place to enjoy the river and trails. While Fuller Park has an outdoor pool and waterpark to enjoy in warmer weather. But that isn't all. If you're looking for more ways to stretch your legs, make sure to see all that Ann Arbor parks and recreation have available.
Where to Stay in Ann Arbor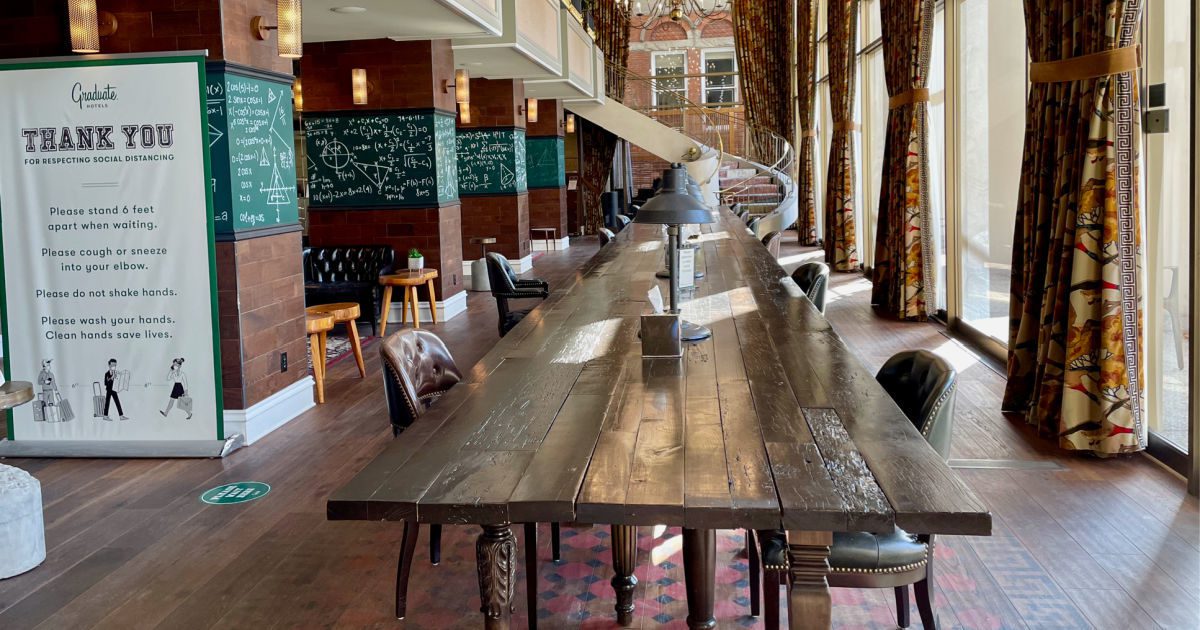 Just as with shopping and food, you'll find a wide range of places to stay during your trip. If you are on a budget, there are traditional choices such as the Holiday Inn or a Hilton Garden Inn.
Ann Arbor also offers are historic and themed hotels such as The Kensington hotel and Webers Restaurant and Hotel. If you are coming in for a Parents' Weekend, you may prefer a Bed & Breakfast. The Burnt Toast Inn and Stone Chalet are examples of two most popular options.
Our favorite choice when visiting with prospective students is The Graduate, which you will find in many university towns. Located just steps away from the main downtown campus, the location can't be beat. The Graduate's stylish interiors make you feel at home and connected with the local community. They also offer King suites, with a small separate den with a pull out couch, offering your teen privacy. When on a college road trip, you will appreciate the extra space!
University of Michigan Student Life and Area Tips
Many traveling to The University of Michigan have a special student in mind. Whether you are visiting with a prospective student or coming to see your enrollee, below you'll find some local information regarding services, stores, and great places to put together gift care packages.
Grocery Stores
If you need to pick up groceries or other items for a care package, there are plenty of local stores including: Meijer, Target, Kroger, Trader Joe, Aldi's, Buschs, Walmart, and Plum Market.
If your student needs anything before you get there, UberEats, GrubHub, and Postmates all offer delivery services. Instacart offers local options, as well as Shipt when shopping at Meijer and Target. Costco and Sam's Club are both located in Ann Arbor, MI as well.
Bus Service
When traveling in this area, many utilize the local Park and Ride car lots. However, Ann Arbor traffic, crosswalk policies, and one-way streets can often be confusing until you get used to them. It may be easier to get around by checking out the UM and AATA routes and schedules to see if this is an option during your time here.
Allergen/Gluten Free
If your child has food allergies or follows a gluten-free diet, you will be happy to know that there are plenty of options in Ann Arbor. Silvio's Pizza, Stadium Market, Blaze Pizza, CoreLife, and Tropical Smoothie are a few local restaurants that are allergen and gluten-friendly. National chains such as Culver's and Red Robin offer gluten-free buns. And you'll find that Ann Arbor as a whole is very allergen friendly.
If you don't see a menu marked allergen or gluten free, ask the hostess or waiter. Many locations typically have a separate allergen-friendly menu for you to view. You'll also see that Tasty Bakery, Big City Small World, and Simple Pleasures are perfect for your sweet tooth. There are often sold at local eateries so everyone can have dessert!
When shopping, Aldi's offers a Gfree line of gluten-free breads and frozen items. Walmart's Great Value brand also carries allergen-friendly foods and Sam's Choice fresh bread.
Parking
If your student is bringing a car to school and needs to park, there are parking lots and parking garages that rent spaces monthly. But with 30,000 UM employees, those spaces are still often hard to find. So here's a tip, place an ad on FB Marketplace, Craigslist, or Nextdoor to see if a local resident will allow parking at their home for a fee.
More to Michigan
As amazing as you'll find Ann Arbor is, this Great Lakes region has even more to offer. A day trip to Detroit's Eastern Market and Campus Martius park is always a treat.
But the metro Detroit area has plenty of fun for you as well. Explore The Henry Ford museum in Dearborn, MI. If you want to shop, check out Great Lakes Crossing outlets in Auburn Hills, MI or Somerset Mall in Troy, MI.
If you are still not finding the lodging, shopping, or eats you need in A2, then extend your search to Dexter, Brighton, Saline, Milan, Ypsilanti or Canton, MI. You'll still be within a half hour drive to The University of Michigan when you visit.
Getting Ready for College? Read these…
Visiting Other Schools? Find out how to plan a visit to…