So you are planning a visit to the city of Madison for a University of Wisconsin campus visit. Excellent! Madison is a charming little city with so much to do. Whether you are there for a University of Wisconsin college visit or coming in for parents' weekend, you may want to wander off campus and beyond State Street to discover the other gems this midwestern capital city has to offer.
If this is your first visit to Madison, or just one of many, take some time to see why this small city is included in so many "best of" lists for being one of America's fittest, most walkable, and healthiest cities, making it a perfect place to live (or visit.)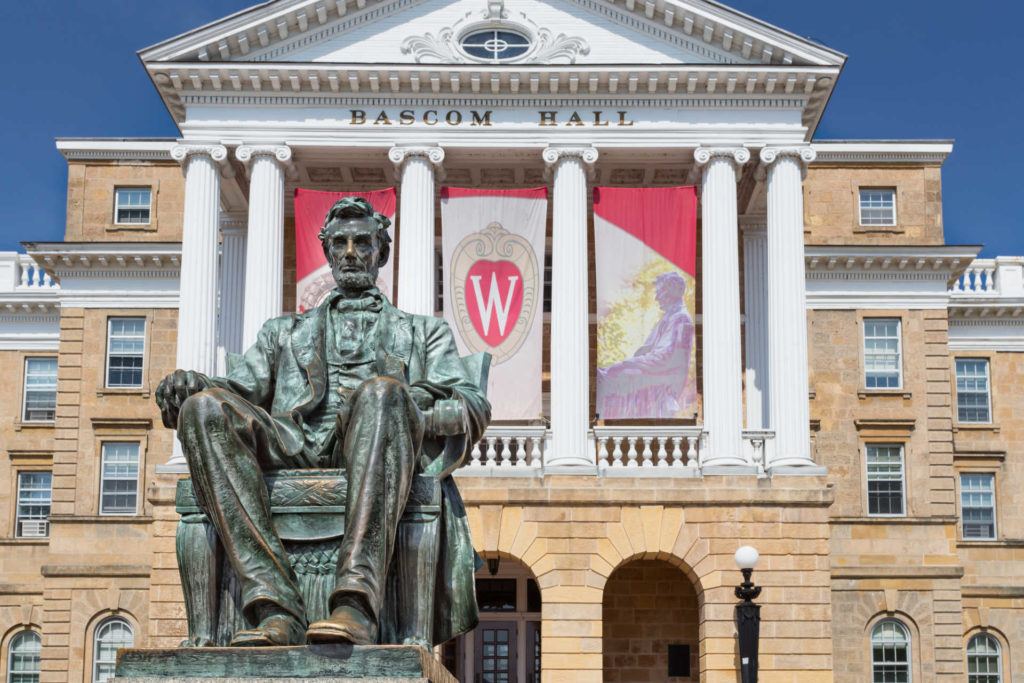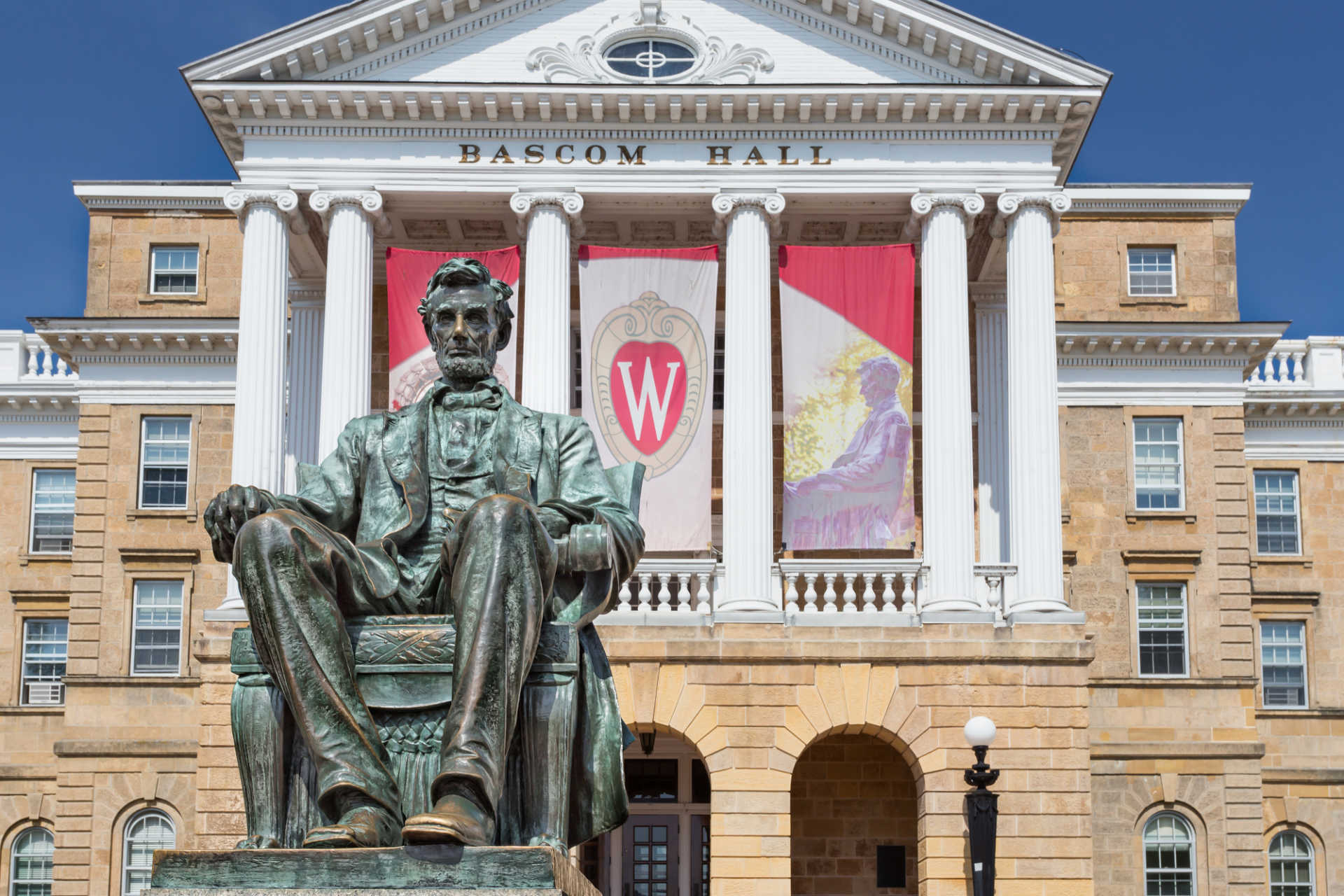 Planing a University of Wisconsin – Madison Campus Visit
If your high school student is considering applying to the University of Wisconsin-Madison, one of your next steps should be a virtual tour online from the comfort of your home before you go to familiarize yourself with the campus. In addition to the virtual campus tour, you can sit in on a virtual information session with an admissions counselor to learn about admissions, the academic programs, and the campus community.
Official campus tours and group visits aren't taking place right now, but be sure to check with the admissions office as hopefully that will be changing soon (and be sure to follow all public health guidelines.) In the meantime, you may want to touch base with current students through social media or your school's alumni network and join some of the virtual events. They can give you a flavor for campus life that you won't get from the standard sessions.
While the campus is large, the main campus buildings are located within a fairly compact area and residence halls are located nearby. If you are walking around on your own, be sure to check out the campus map.
Make sure to visit the Memorial Union Terrace on the shores of Lake Mendota. In the warmer months, you will see students and locals basking in the sun on the loungers outside.
Also climb Bascom Hill for a picture in front of Bascom Hall and to take in the view. Hopefully when you visit there will be official tours taking place and you can get a walking tour with one of the student tour guides.
Where to Stay in Madison on a University of Wisconsin College Visit
This article is written as part of a paid partnership with Destination Madison, all opinions are our own.
First, let's start with where to stay when you are visiting UW Madison. If you are visiting with your prospective student, you probably want to stay within walking distance to the campus at a place that is really in the "heart" of it all. The Graduate Madison is a perfect choice. This college-themed chain can be found in college towns across the country.
Designed and decorated to reflect the local culture and peculiarities (e.g. be sure to ask why you see pink flamingos around Madison and appearing in the hotel artwork), The Graduate Madison gives you a perfect sense of place. From the canoes hanging overhead or the kitschy college decor, this is not your cookie cutter chain hotel.
Plus your teen will love the "cool" factor, from the lobby coffee shop to the camp-themed rooftop bar, Camp Trippalindee, offering panoramic views of Madison. It is a perfect way to make a good first impression. The Graduate is also an easy walk to the campus Student Union and lakefront, as well as the shops, restaurants, and bars lining State Street.
If you are visiting with your high school student or siblings, you may want to book the Camp Wandawega Suite, which has a king bed but also a separate room with bunk beds, a TV, and its own gaming system. Your kids will love having the extra space and privacy.
If your student is already safely ensconced in their dorm room and you prefer a bit more space and a touch of luxury, the Edgewater Hotel is an ideal pick. This historic, boutique hotel offers spacious rooms, perfect for relaxing after busy days, along with stunning lake views.
You can enjoy your meals at The Statehouse restaurant downstairs, soaking in the lake view from the floor-to-ceiling windows, or opt for the more casual classic Wisconsin Friday night Fish Fry at Augie's Tavern. And when your child would rather spend time with friends then parents, work out the stress at the in-house spa.
Things to do in Madison, Wisconsin WITH your Student
Whether you are visiting the campus for the first time with a prospective student, or returning to visit an enrolled student, you will want to take a little time to explore the surrounding area. Yes, the University will have a full agenda of things to do but it is easy to pull away for a little quality time. And guaranteed your student will appreciate you treating!
Take a Food Tour
A great way to dig into the neighborhoods of a new city is through a food tour. Madison Eats offers a downtown tour and another called "Atwood Brew and Chew," which brings you into Madison's hip east side to taste everything from pub fare to authentic Thai and Lao dishes to Tex Mex dishes, and artisan chocolate and nuts.
Play Tourist at the State House
The Wisconsin capitol building looms large over the Madison landscape and dominates most photos. Instead of just admiring this feat of architecture from the outside, you can head inside to explore. Admission to the state house is free and it is open to the public to explore on your own. You can also join a free guided tour offered on the hour.
Get Physical
If you want a little quality time with your student away from the distraction of school and friends, hit some of Madison's 200 miles of trails. You can rent e-bikes and explore the lakes, or take a hike through the woods at the University of Wisconsin – Madison Arboretum.
Catch a Game
When it is time to show your school spirit, join your student at one of UW's energetic games for a taste of Big Ten college sports. Don't be offended if they want to join the crowd in the student section. Just don your Badger gear and join the masses singing along to Varsity.
If you are there in the fall, get tickets to Camp Randall Stadium for a football game. But if you are visiting at another time of year, catch a hockey game, basketball, or one of the many other Badger teams.
Enjoy a Great Meal
Your college student will enjoy getting off campus and dining at one of Madison's finer restaurants, especially on someone else's dime. Even prospective students can appreciate a college town with a good food scene. Enjoy grass-fed gastropub fare (and amazing cheese curds) at Graze, go for traditional fare (and award-winning cheese curds) at the Old Fashioned, focus on veggie-forward small plates at Everly, or dine on a traditional Wisconsin fish fry and supper club fare at Avenue Club and the Bubble Up Bar.
Things to do in Madison, Wisconsin WITHOUT your Student
Whether your student is visiting or enrolled, there are going to be some events they want to go to alone. Sorry parents — get used to it! Take advantage of these times to get to explore more of Madison and enjoy those experiences that your young adult may not find quite as fun.
Sign up for an Essential Madison Experience
If you are looking for something unique, try an "Only in Madison" experience. You can try anything from learning to make the best cheese board at Fromagination, to learning to cook with mustard at the National Mustard Museum, to taking a Bitters Bootcamp and unleashing your inner mixologist.
Madison experiences also get outdoors with winter walks and summer paddles. You can even meet the cows at a local creamery. Just check the website to see what is on offer while you are in town.
Visit some of Madison's Many Museums
Madison is home to many museums, some of which are free to visit. Art lovers will enjoy wandering through the galleries at the Madison Museum of Contemporary Art or the Chazen Museum of Art, which houses the second-largest collection of art in Wisconsin.
Dig into local history at The Wisconsin Historical Museum, which covers everything from the fur trade to the Native American peoples who have lived in Wisconsin for over 12,000 years. When visiting with young siblings, you may also want to pop into the Madison Children's Museum or Henry Vilas Zoo.
For something truly unique, go mustard tasting! That's right, the National Mustard Museum also has a gift shop where you can sample some of the 200+ mustards for sale.
Relax at the Spa
You can chill out at the spa in your hotel, or immerse yourself in the deep relaxation that comes with the Ayurvedic therapies at the Kosa Spa Retreat. Located in the Garver Feed Mill, this spa offers an array of treatments as well as a meditation spa, relaxation room, steam, and sauna.
Visit the Farmers' Market
When the weather is warm, the whole town turns out for a lap around the Square surrounding the Capitol building to browse at the Dane County Farmers' Market. Once the weather turns cold, the market moves inside the newly renovated Garver Feed Mill, also home to the Kosa Spa , Ian's Pizza, and NessAlla Kombucha juice bar.
Go Shopping
Your student may enjoy the boutiques along State Street, but if you are looking for upscale shopping, head out to the Hilldale Shopping Center. Here you will find brands like lululemon, Anthropologie, and L.L. Bean. This outdoor shopping center is also home to many unique eateries. For a true taste of Wisconsin, try the Sconnie burger at Cafe Hollander.
Watch a Show
If you have an evening free, chances are you can watch some type of performance in one of Madison's 20 performing art spaces. Ballet, theater, symphony? Madison has it. Madison is also home to more unique performances, like those at the Madison Circus Space, one of the country's only dedicated spaces for the circus arts.
Visiting other schools? Plan your college visits to:
Have you been to Madison and have a suggestion to add? We would love to hear your recommendations in the comments below!