How many times have you craved a parents getaway when the kids are climbing all over you or sliding into your bed in the night? Finding the time and childcare is hard; getting something planned and booked makes it even harder. Don't let the thing that is supposed to relax you get you even more stressed out.
Follow these tips for planning a parent getaway with your partner.
Tips for Planning a Romantic Getaway
Pick a great "kid-free" destination.
I'm all for taking your kids anywhere but let's face it, some destinations are just a little less kid-friendly than others. When you finally get away with your partner, go somewhere that ISN'T so easy to explore with kids.
How about one of these ideas?
Visit wine country (or any wine region)
Take a couples anniversary cruise
Sip tropical drinks under a palm tree on a beach vacation
Stay at a romantic bed and breakfast
Enjoy a spa treatment at a relaxing resort
Golf in Scotland
Join a pub crawl in Ireland
Island hop in Greece
Take an adventure trip like biking through Provence, hiking in the Alps, or mountain climbing in Nepal
Of course you don't have to be extravagant. You can have a romantic getaway in the town next door. Find a romantic inn, schedule an afternoon tea, take a wine tasting course, arrange a chef's tasting menu in the dining room, and relax at the spa. The primary goal is getting to do something DIFFERENT than you would do at home or if you had the kids along.
Find an adult-focused hotel.
Big resorts with kids clubs and endless activities at the pool are great when you are traveling with kids, but if it is a couples getaway, you may prefer something quieter that caters more toward adults.
It doesn't mean you need to find an adults-only resort. But when you are browsing for hotels, pay attention to things like promotions of their kids' club or all the pictures showing families. Look for amenities like a spa, adult's only pool, and fine dining restaurants.
Get your partner involved.
I don't care if you do all the travel planning in your relationship. Now is the time to get your partner involved. The burden shouldn't all be on your or it will suck the joy out of the process. This way if things don't go as planned, no one is pointing fingers and sparking arguments.
Even if you LOVE the planning process, give your partner at least one job. For example, if they are really into food, let them pick the restaurants. If they are into wine, pick some wineries to visit. Maybe they are a car buff – let them pick the rental car. You get the idea!
Create Plans A, B, and C.
"The best made plans of mice and men often go awry." Robert Burns had it right. Arranging childcare is one of the hardest plans to make. So unless you are an empty nester, you need to make sure you have a plan for childcare, and a back up to that plan.
We tend to plan our parent escapes while our daughter is at summer camp. But that isn't foolproof. Make sure you have someone on alert that could pick them up in case they get sick, injured, etc. and keep them until you can get back.
If the kids are staying with the grandparents, make sure a friend or other relative is around as a backup incase the grandparents are sick or have an emergency. And speaking of emergencies, as morbid as it is to think about, make sure your estate planning is in order.
Set Your Budget.
One of the biggest issues that couples fight about is money. You really don't want to get into arguments on your getaway because you are worried about spending. All-inclusive resorts can be great for sticking to a budget and knowing exactly how much a trip is going to cost in advance.
However, they aren't the only answer. There are many resources out there to help get a picture of your total trip costs in advance to help set your budget. It also helps to pre-book tours, excursions, spa treatments, etc., so that your only variables are meals.
Don't forget to budget for resort fees, taxes, and tips! If you want to maximize your budget, book a hotel that includes breakfast and when ordering drinks, consider whether purchasing a bottle might be better than ordering glasses or think about getting something to make drinks in your room before you go to dinner.
Include a Splurge.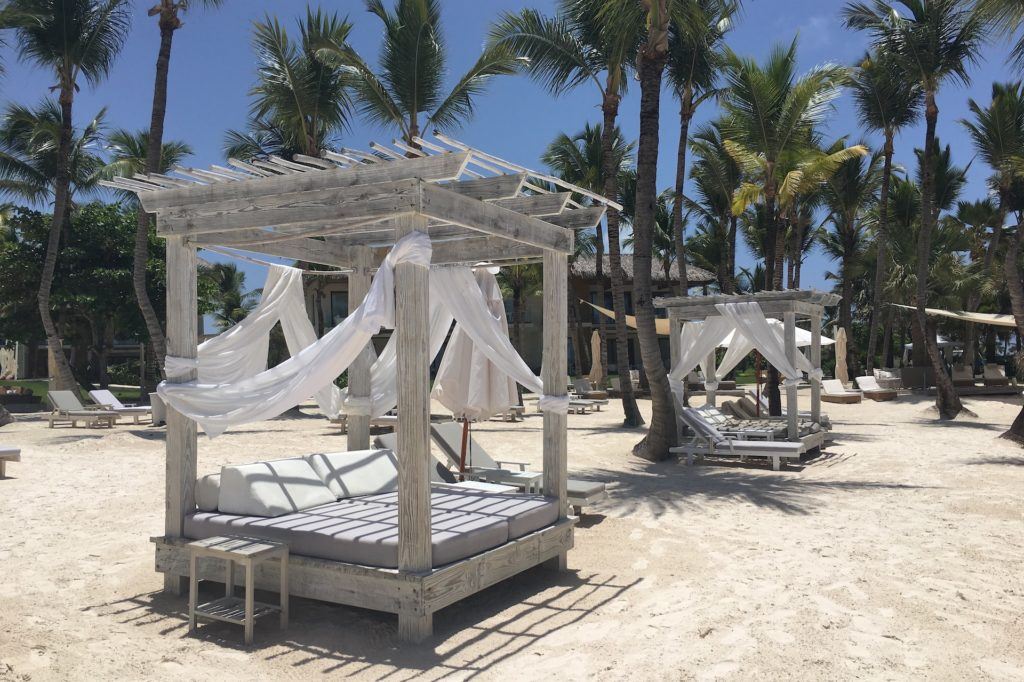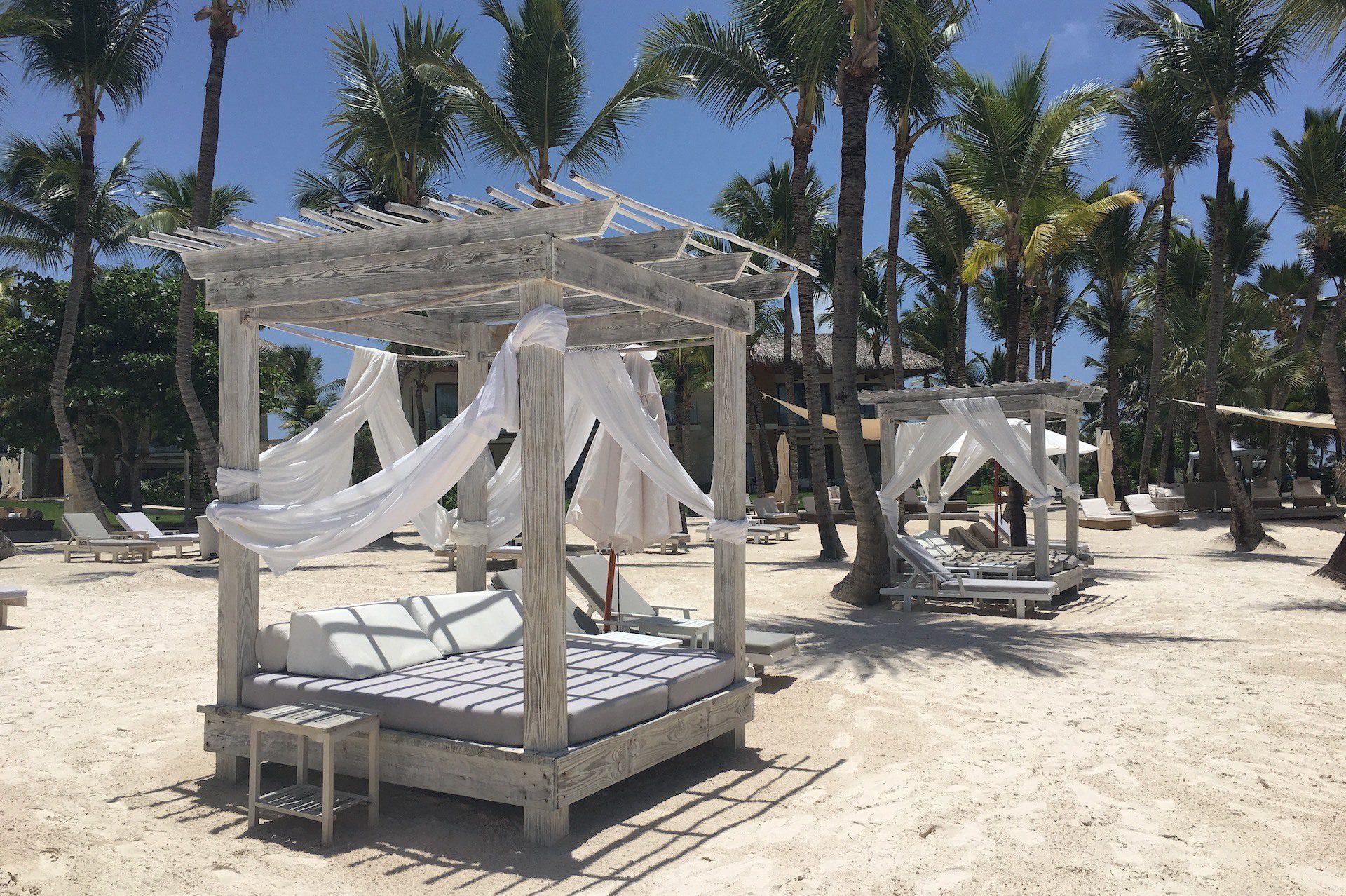 Unless you are blessed with helpful grandparents and flexible budgets, your parent getaways are going to be few and far between. Do something to make them special. We often spend all day worrying about bills and expenses. I'm not saying to go crazy or go beyond your budget, but find a way to do something special on your trip.
If fancy hotels are your thing, maybe do a night or two at a luxury hotel and take an economy airline. If you love food, plan one dinner at a fancy restaurant and then have fun discovering street food on other nights. There are ways to find a place to splurge without going overboard, but getting a chance to treat yourself will make you both happy.
Start with a Surprise!
If you are booking through a travel agent, ask them to let the hotel know that you are celebrating a special occasion. If it is a hotel that the travel agent books with frequently, often they will greet guests with a VIP surprise like chocolates in the room or a bottle of champagne.
When booking luxury hotels, it pays to book through a Virtuoso travel agent or American Express travel. They have relationships with certain hotels that will get you perks like early-bird check in, upgrades upon availability, resort credits, or a welcome gift. It doesn't hurt to ask!! You and your partner will feel extra special.
Take Pictures!
You probably have plenty of family photos from vacations of you and the kids, your partner and the kids, maybe a few selfies of all of you – but what about your and your significant other? Have you had any pictures of just the two of you since your wedding?
At least get someone to take your picture when you are all dressed up for dinner. But ideally, recapture the romance with a photo shoot. Many resorts offer photographers, but those tend to be very posed. If you want a candid photo shoot that captures the love and romance, book a photo shoot with Flytographer. These photographers are better versed in on-location shoots that capture candids and make you feel comfortable in front of the camera.
I hope that this sets you on the path to planning a romantic parent's getaway. Stay tuned for more ideas on where to go!