For our 20th anniversary, I had big dreams of a romantic getaway to Greece, or a couples trip to Bora Bora, returning to our honeymoon destination. If you are looking for an anniversary trip, romantic getaway, couples trip, or honeymoon ideas a little closer to home, start with our picks for the most romantic resorts in the USA.
I've asked friends, travel advisors, and trusted frequent travelers for their recommendations on the best romantic getaways in the U.S. for a special milestone anniversary trip. These are our top picks: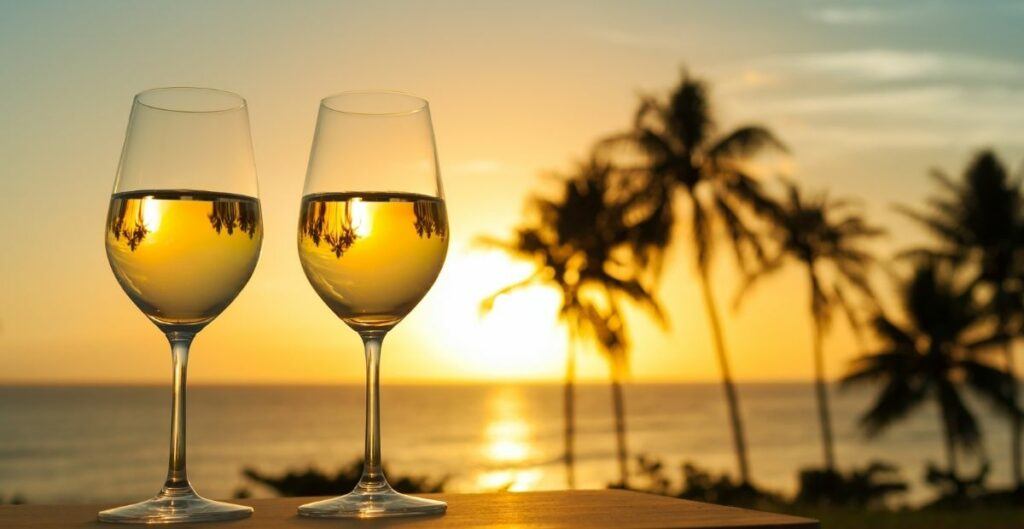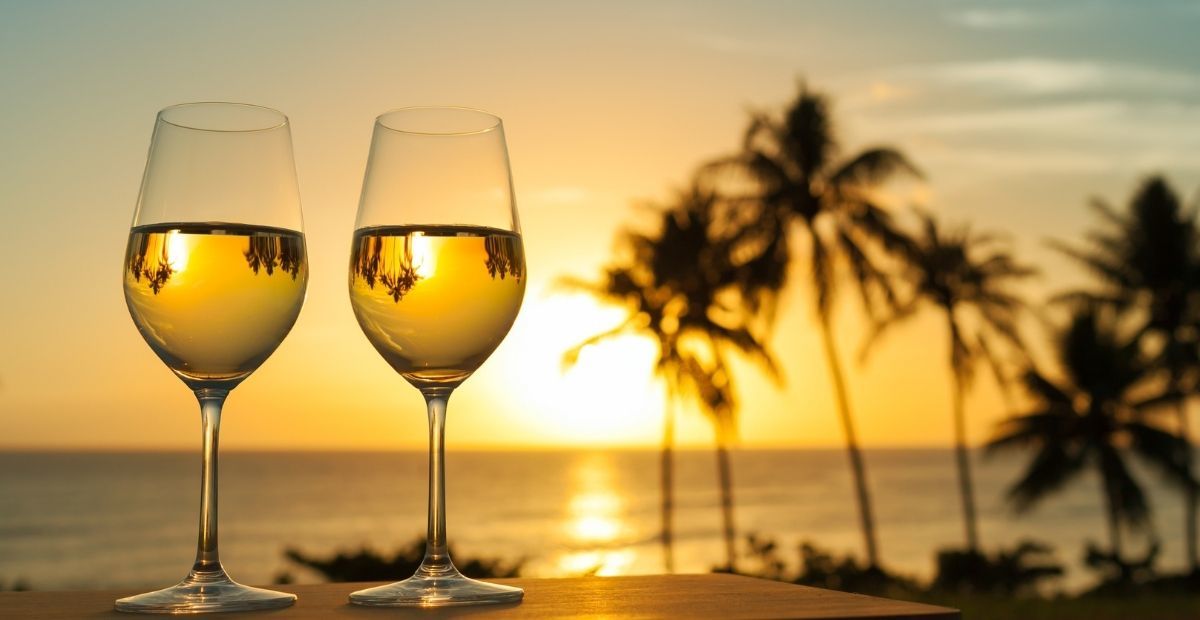 Most Romantic Resorts in the USA
Note: This post contains affiliate links. If you click a link and make a purchase, I may receive a small commission at no cost to you.
1. Little Palm Island, Florida
When I stumbled on the website for Little Palm Island in the Florida Keys, I thought I hit the jackpot with everything that I wanted for our anniversary trip. A private island, our own tropical villa, and the most romantic atmosphere I can imagine within the continental United States. And then I looked at the price and realized I actually needed to hit the jackpot, or the lottery, to make even a splurge trip here a reality.
But if you are ready to spend, it is no surprise that Little Palm Island was included in the top resorts in the United States (and the World) by the Condé Nast Traveler Readers' Choice Awards.
2. Amangiri, Canyon Point, Utah
Ever since spying the Amangiri hotel in a food magazine, my husband has been angling for a romantic getaway to this remote portion of Utah's red rock country. Covering 600 acres of the vast and majestic Colorado Plateau, the Amangiri offers a desert landscape of canyons, mesas, ridges, and gorges.
Guests can choose between the modernist suites of Amangiri and the tented pavilions of Camp Sarika. To gain an appreciation of the landscape, you can tour slot canyons with Navajo guides, or observe powerful storytelling sessions and ritual dances by the fire in Monument Valley Tribal Park. Adventurers can also go canyoning, climbing, hiking, horseback riding, or enjoy water sports on Lake Powell. This is the perfect choice for those that enjoy spending time in nature and are active adventurers.
3. Bungalows Key Largo, Florida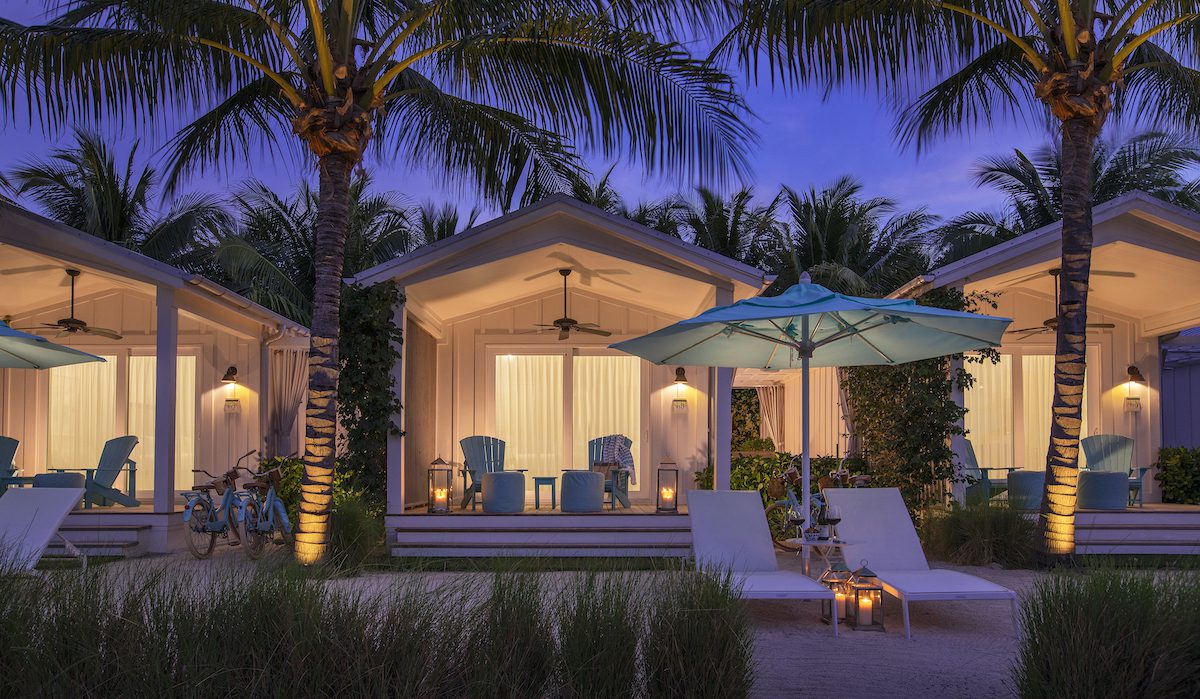 If you are craving a tropical setting but $2000+ a night is a little rich for your budget, head to Key Largo. Bungalows Key Largo is one of the few adults-only resorts in the United States. While it still costs a pretty penny, at least their price is all-inclusive.
Picture a waterfront bungalow with a private veranda featuring a large outdoor soaking tub as your romantic getaway retreat. If that doesn't relax you, the Zen Garden Spa certainly should. If you want to book a bungalow for Valentine's Day, guests can now add on a Valentine's Day Sunset Dinner Cruise on a luxury catamaran with live acoustic music and an elegant culinary experience.
4. Inn at Perry Cabin, St. Michael's, Maryland
My friend Brianna recommends the Inn at Perry Cabin, on Maryland's Eastern Shore. This Belmond property offers understated luxury in one of the most beautiful areas of the east coast. The hotel's interiors reflect the area's maritime history, with plenty of cozy nooks and crannies to snuggle with your significant other.
The outdoor views are best enjoyed in one of the resort's many Adirondack chairs with a glass of wine in hand, a perfect spot for enjoying the sunset. This resort is perfect for foodie couples who enjoy waterfront activities like yoga, kayaking, and sailing lessons.
5. Post Ranch Inn, Big Sur, California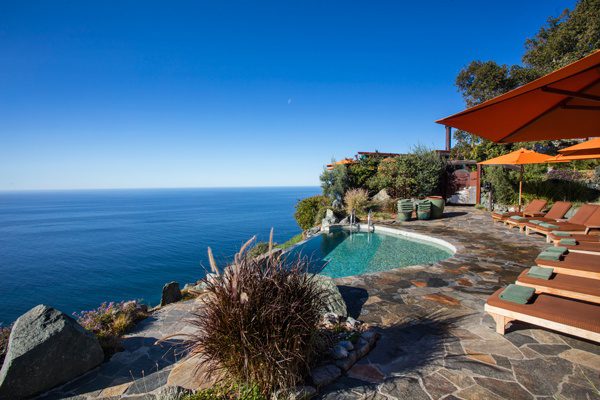 My friend and luxury travel advisor Kristi Marcelle recommends the Post Ranch Inn for an adults-only romantic getaway near San Francisco. Located on a clifftop overlooking the Pacific Ocean and the romantic landscape of Big Sur, the Post Ranch Inn is ideal for romance, relaxation, and rejuvenation.
With just 40 rooms and homes, the resort offers rustic elegance and privacy. Wellness and relaxation activities include morning yoga, guided nature hikes, forest, and sound journey meditation, as well as garden tours and art walks. Guests can also relax and enjoy the view at the infinity pool or use the resort's telescope to star gaze at night.
6. Blackberry Farm, Walland, Tennessee
Located on a pastoral farm near the Great Smoky Mountains, this Relais & Châteaux resort offers bucket-list-worthy luxury. This intimate resort has something to offer everyone — from archery to carriage rides to culinary classes to water sports.
Blackberry Farm's "foothill cuisine" draws foodies worldwide to enjoy its three inventive restaurants, which bring together a collection of artisans – chef, master gardener, baker, cheesemaker, forager, butcher, and sommelier.
7. White Barn Inn, Kennebunk, Maine
Luxury travel advisor and friend Barbara Weindling recommends the White Barn Inn for those looking for a classic New England romantic getaway. This Auberge Resorts Collection hotel offers coastal luxury and award-winning dining in one of the most charming towns on the Maine coast.
While you are there, you can enjoy culinary experiences such as chocolate making, cocktail creations, and Sunday tea. Outdoors, guests can enjoy a private cycling tour or sailing along the coast. Or cozy up inside in the Couple's Spa Suite for an afternoon of romance and pampering.
8. The Point, Saranac Lake, New York
Also recommended by my friend Barbara, The Point is the only Forbes Five-Star property in the Adirondacks. This Relais & Châteaux hotel offers only eleven rooms for an intimate experience.
Built by William Avery Rockefeller II and crafted of native timber and stone, today it is the only Adirondack Great Camp from the Gilded Age open to the public. Enjoy boating, fishing, tennis, waterskiing, croquet, badminton, swimming, wake surfing, kayaking, paddle boarding, and hiking in the warmer months, or cuddle up with hot toddies by a roaring fire or champagne from the fully stocked ice bar on the lake after a day ice skating, curling and ice fishing in the winter.
9. Magee Homestead at Brush Creek Ranch, Saratoga, Wyoming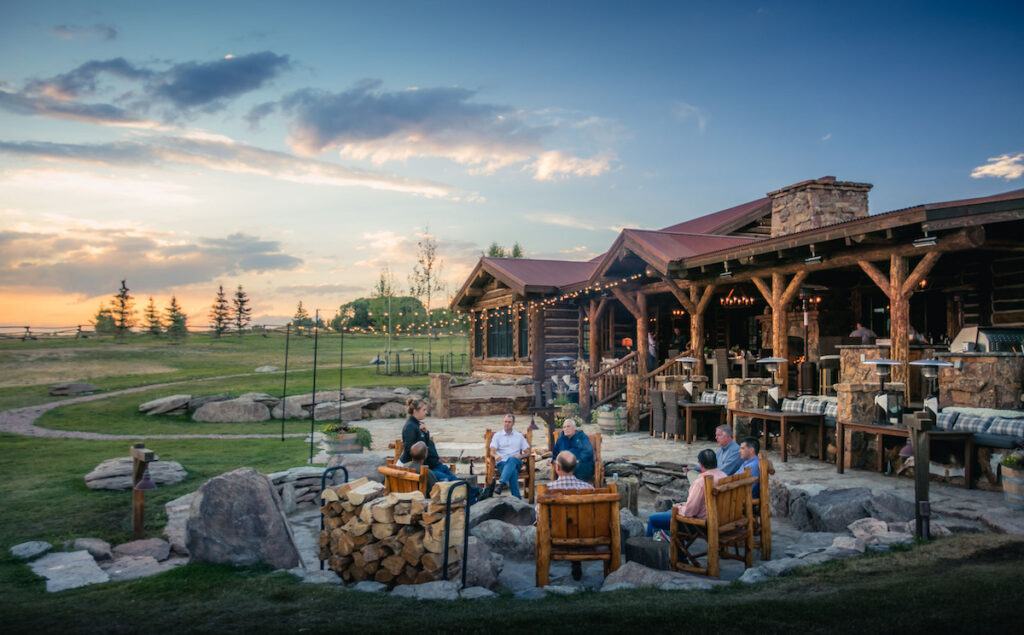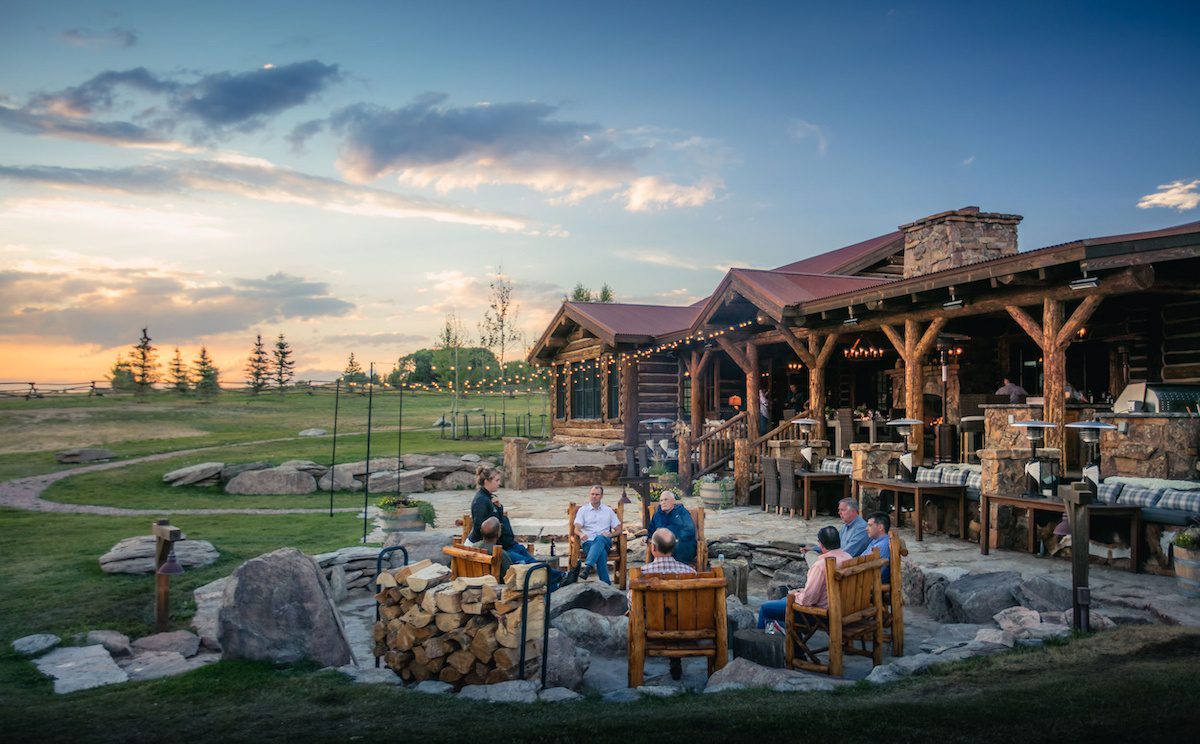 Another pick for outdoor adventurers, Kristi also recommends the adults-only Magee Homestead at Brush Creek Ranch. A member of Relais & Châteaux and recipient of the Forbes Travel Guide Five Star rating, Magee Homestead is an all-inclusive ranch that is part of the Brush Creek Ranch Collection.
Magee Homestead offers luxury accommodations in private cabins that once housed cow camp hands. You can enjoy gourmet culinary experiences, relaxing spa treatments, or outdoor adventures and exploration in Medicine Bow National Forest.
10. The Chanler, Newport, Rhode Island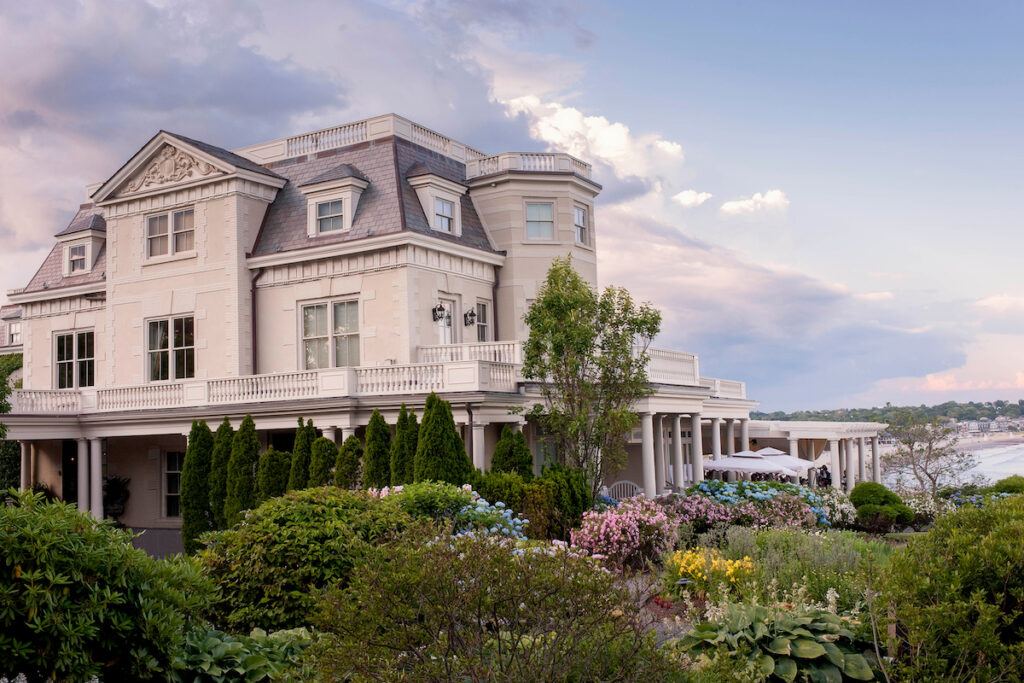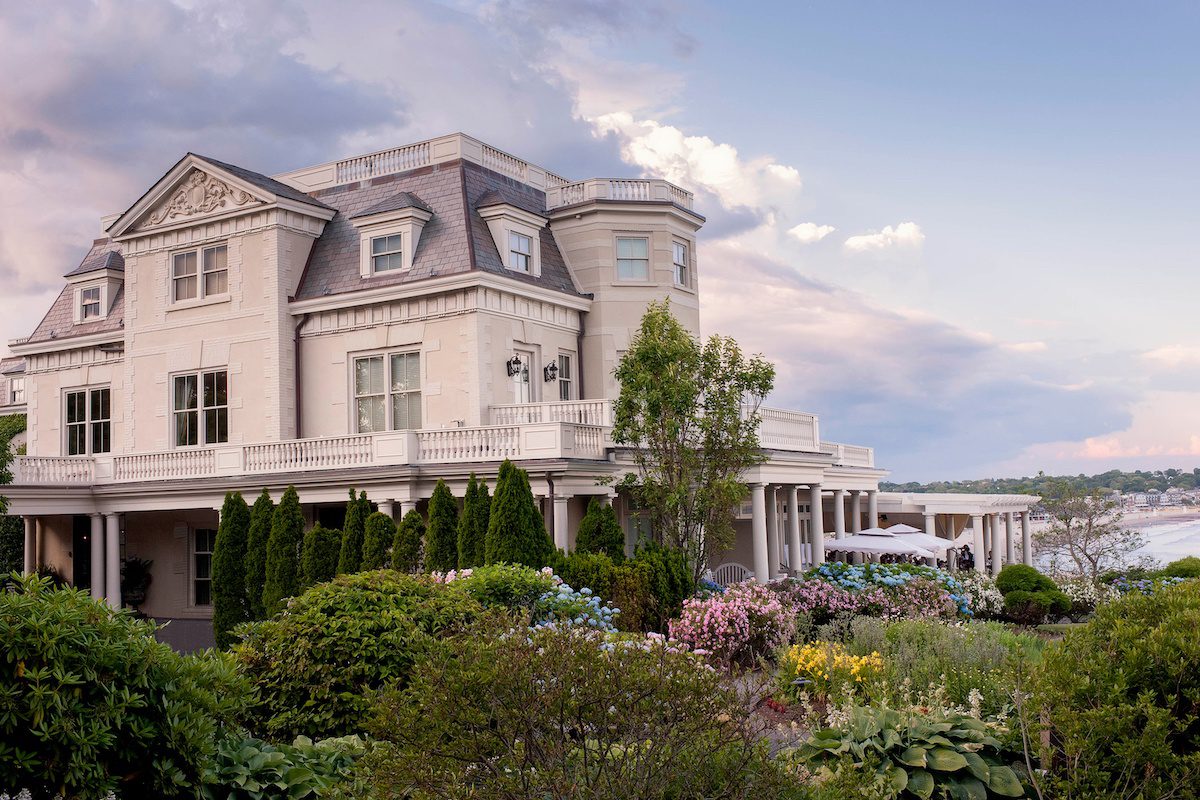 Housed in a mansion on Newport's famed Cliff Walk, The Chanler offers twenty distinctive Newport hotel rooms, which are elegantly decorated in various period styles. The Chanler has been on our wishlist for a romantic getaway in Newport since we first moved here and sampled the chef's tasting menu at the hotel's gourmet restaurant.
This Forbes Four-Star Hotel offers a luxury experience reminiscent of the Gilded Age. Stroll through the manicured gardens while you take in breathtaking ocean vistas, walk along the three-mile Cliff Walk, enjoy a gourmet meal, and sip an after-dinner drink at the fire pit and star gaze.
11. Inn at Newport Ranch, Fort Bragg, California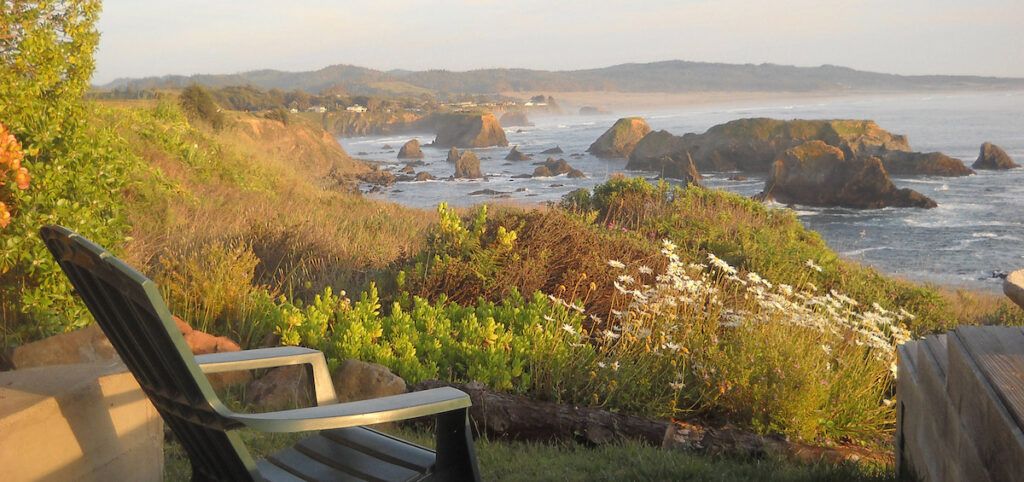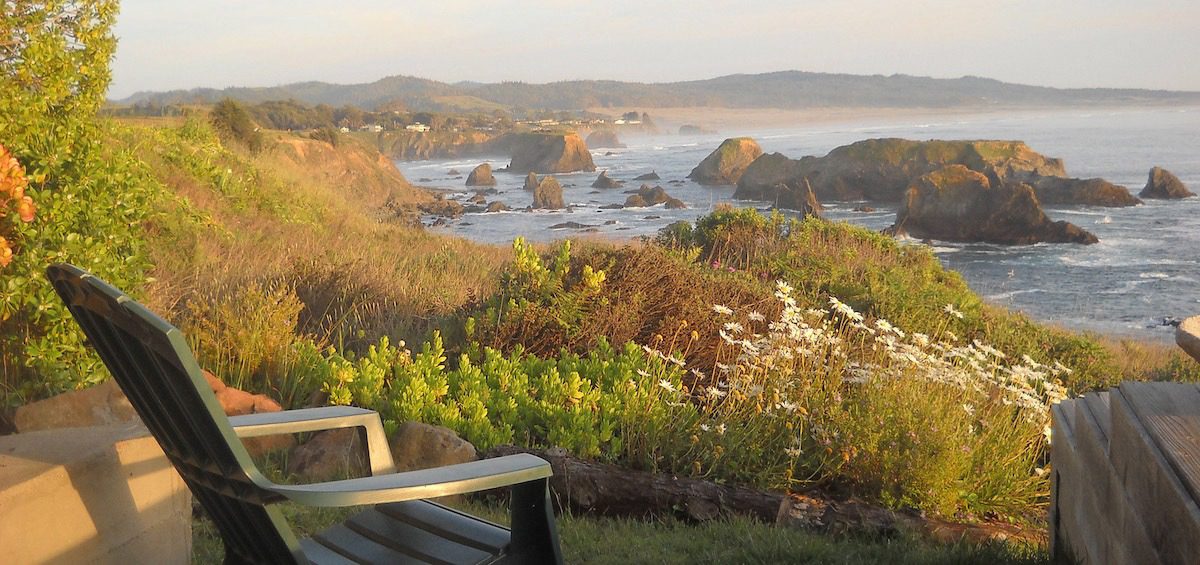 Located just 30 minutes from Mendocino on the Northern California Coast, the Inn at Newport Ranch is a local secret that luxury travel advisor Kristi Marcelle first clued me into and is perfect for a California romantic getaway.
The ranch encompasses seven microclimates on 2,000 acres set along one-and-one-half miles of rugged coastline, offering plenty of space to spread out and explore. Catering to only 26 guests in total, this intimate resort offers big views, along with 20 miles of trails for mountain biking or off-roading. Dining is another highlight, and right now meals can even be delivered to your patio for more privacy.
12. White Elephant, Nantucket, Massachusetts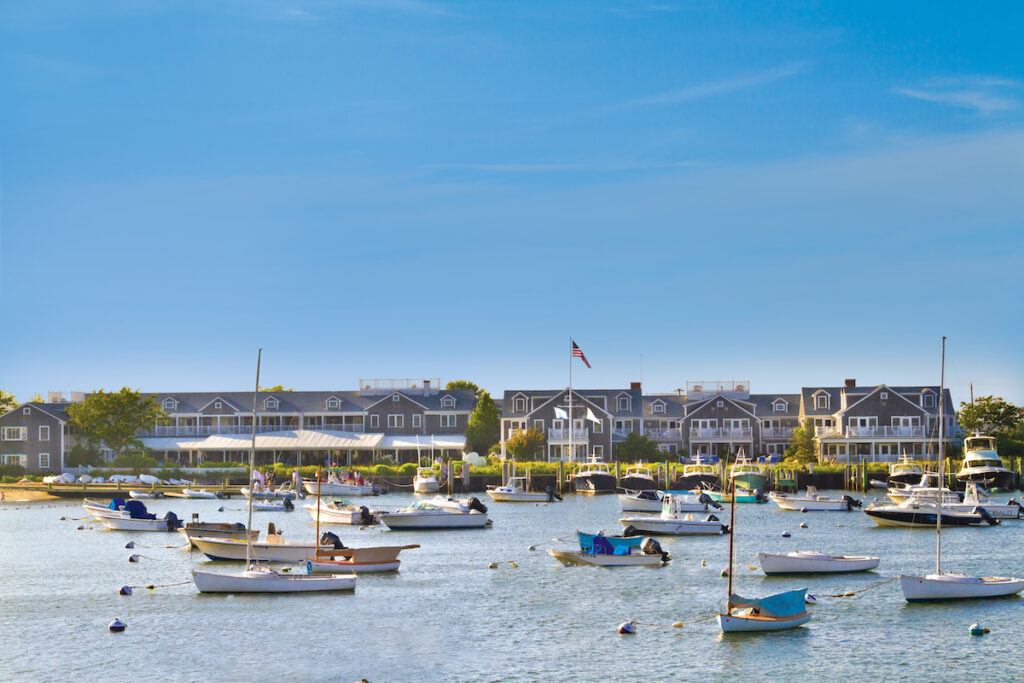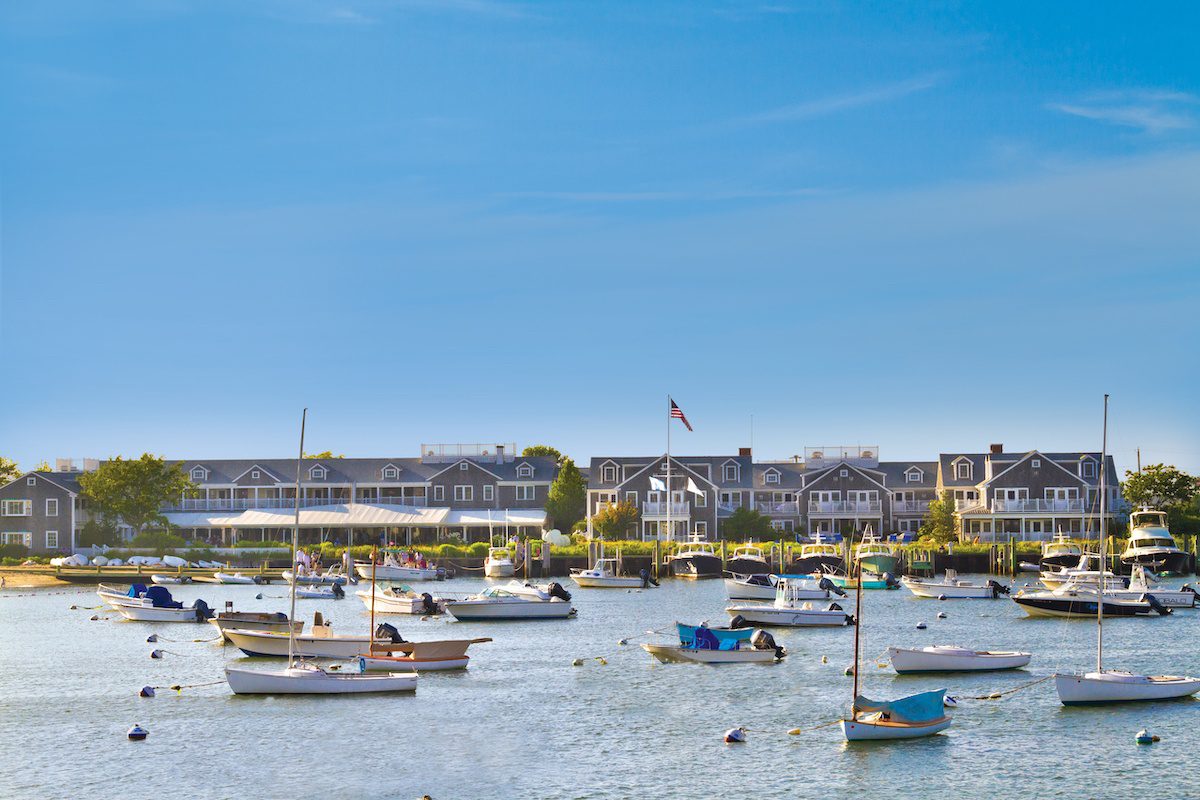 The iconic White Elephant has been named among the finest luxury hotels on Nantucket Island for decades and is a popular romantic getaway destination for those seeking New England island charm. This waterfront resort offers spacious suites with private balconies overlooking the harbor, as well as private garden cottages.
From the resort, it is easy to enjoy the beach, shop in Nantucket Town, or take in the views at the Brant Point Lighthouse. Guests can also relax by the outdoor heated pool, hop on a bike and explore the area, sip cocktails on the Harborside Lawn, or rejuvenate in the world-class spa.
13. San Ysidro Ranch, Santa Barbara, California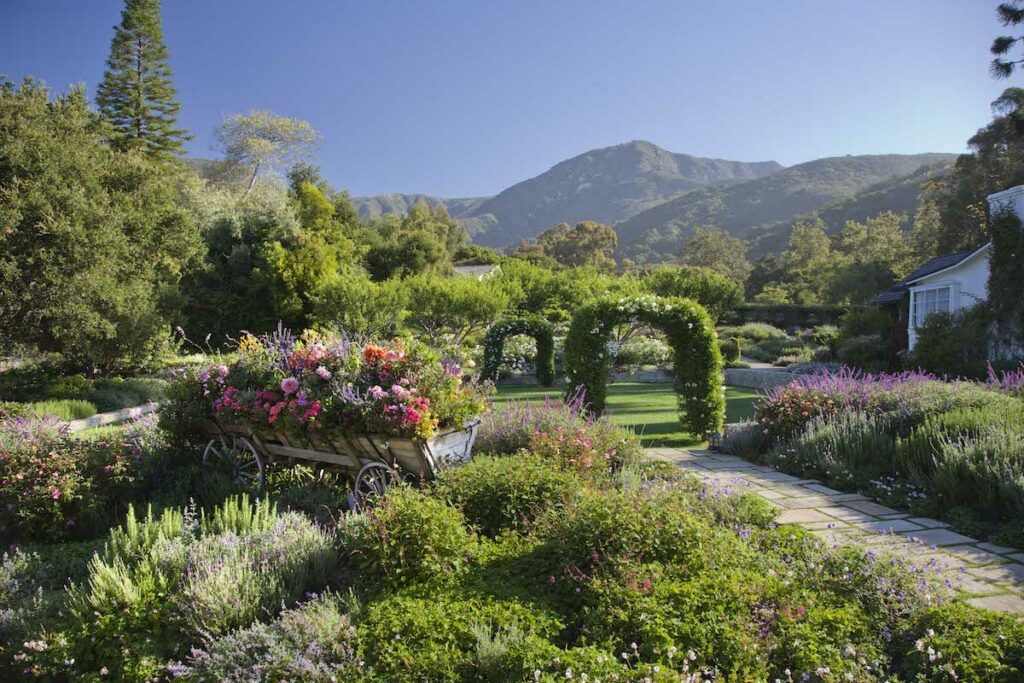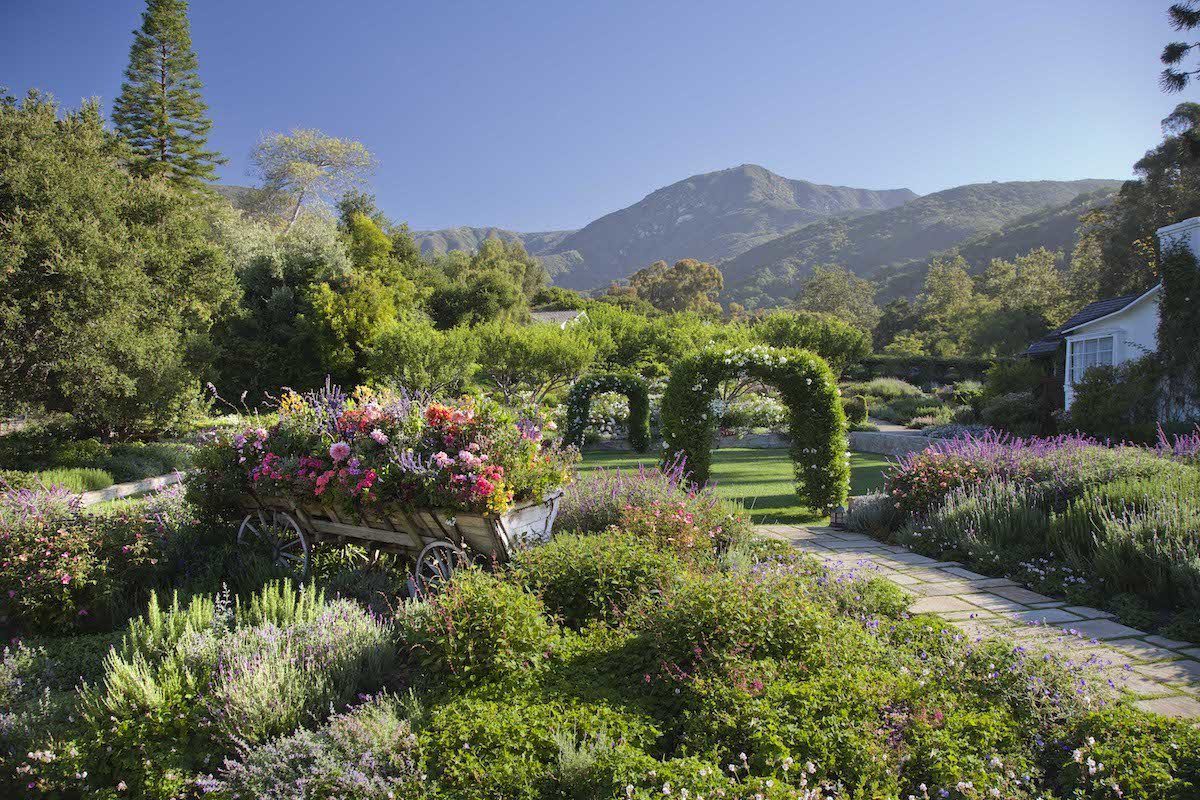 Recommended by Lynn Juliano, a travel advisor with Travel Xperts, San Ysidro Ranch is the secret hideaway embodying the spirit of Old California. Everyone from Audrey Hepburn, Winston Churchill, JFK and Jackie, Sir Laurence Olivier, and Vivian Leigh have taken up residence here. With 500 acres and 17 miles of hiking trails nestled between the mountains and ocean, San Ysidro Ranch is a perfect romantic escape.
The resort offers intimate cottages scattered around lush gardens, each individually decorated with antiques. Many offer large private decks, indoor/outdoor rain showers, sunken hot tubs, heated floors, and private gardens.
14. The Cloister at Sea Island, Georgia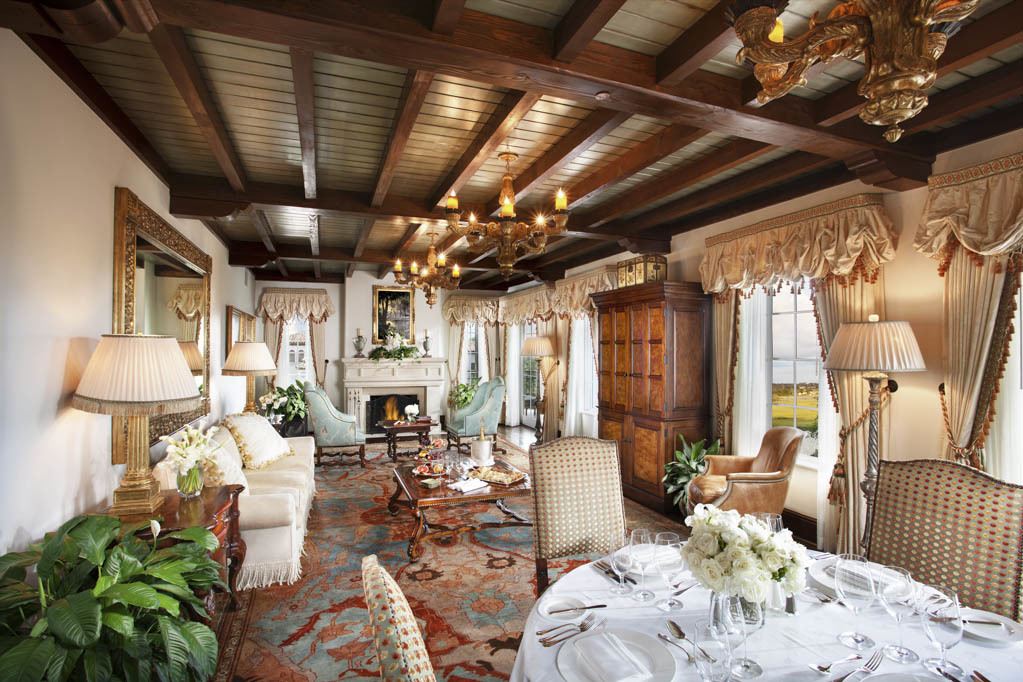 We have been debating an anniversary trip to The Cloister at Sea Island for some time. I love the Golden Isles of Georgia and since Sea Island is restricted to owners and guests only, it offers both luxury and more intimacy. The Cloister offers three charming settings of accommodations, featuring elegant and unique Spanish Mediterranean décor.
Guests can enjoy five miles of private beach, the adults-only swimming pool, a round of golf, or a couples massage at the Forbes Five-Star Spa Sea Island. For a romantic evening, try horseback riding on the beach followed by dinner and a rose petal turn-down service.
15. Miraval Arizona, Tucson, Arizona
Couples seeking a wellness retreat will bask in the desert sun at the Miraval Arizona in Tucson. The resort offers all-inclusive packages with transformational wellnesses experiences, outdoor adventures, culinary delights, and spa services.
This Sonoran Desert sanctuary provides a wide range of comfortable casita-inspired accommodations for reflection and mindfulness, including rooms, suites, and villas.
16. Twin Farms, Barnard, Vermont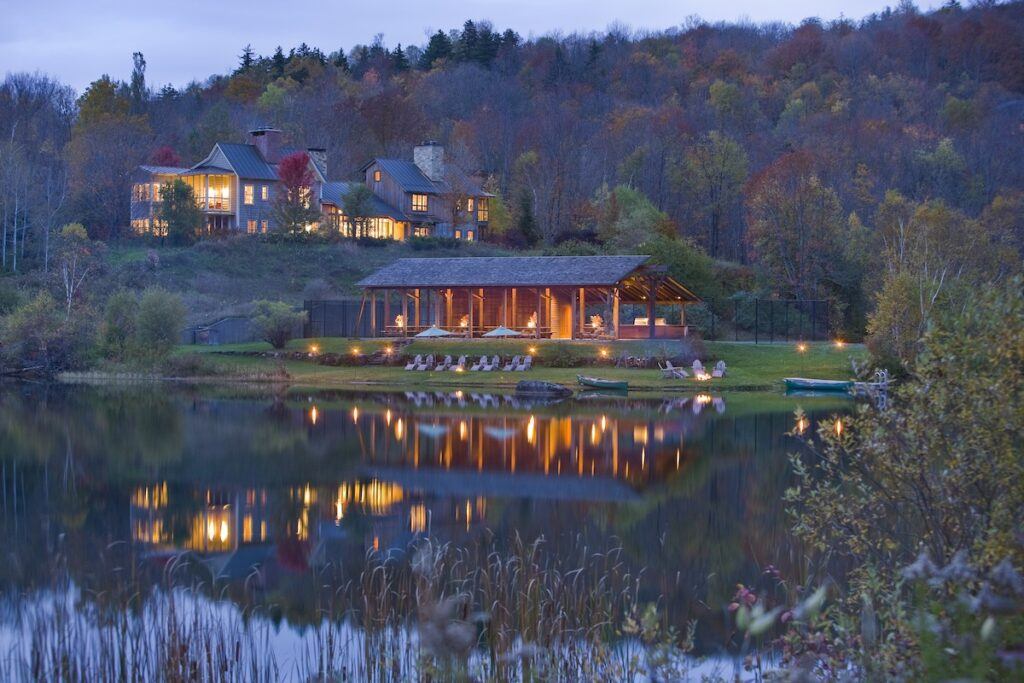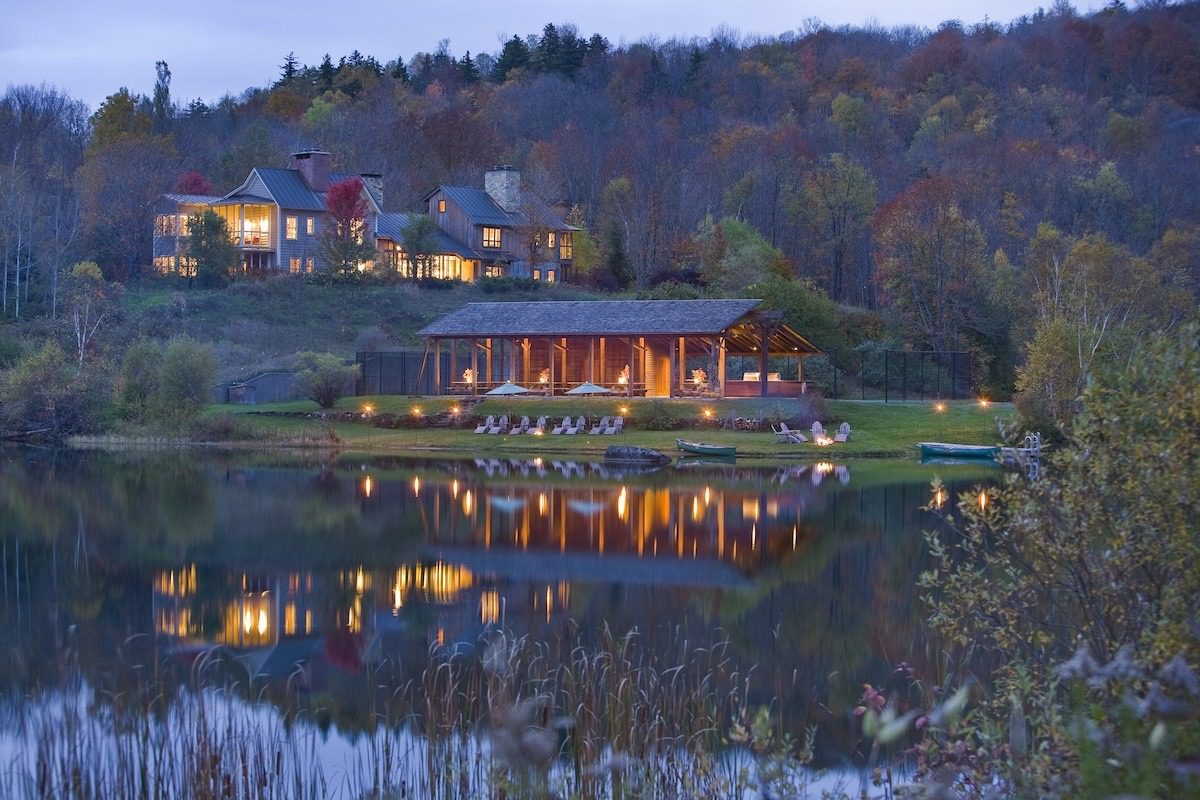 Twin Farms is an all-inclusive resort located on 300 bucolic acres in Vermont, offering up seclusion and privacy. The resort welcomes only adults and teens, with 10 romantically designed cottages and a selection of rooms in the lodge, farmhouse, and main house.
A vast selection of indoor and outdoor activities that focus on well-being are available to guests, including biking, canoeing, fly fishing, hiking, swimming, tennis, and more. Custom-designed meals, wine pairings, and spirits are included in the rate and can be enjoyed in the dining areas or in the privacy of your accommodations.
17. Auberge de Soleil, Rutherford, California
The "Inn of the Sun" is nestled within a terraced, sun-kissed hillside amid 33 acres of heritage olive and oak trees, in Napa wine country. The hotel's 50 contemporary guestrooms and suites effortlessly blend relaxed sophistication with understated elegance, resulting in a romantic getaway destination.
Auberge du Soleil is the dream of French restaurateur, Claude Rouas, and The Restaurant has maintained its legacy as a "must-experience" culinary destination for more than 40 years. Couples can enjoy a private wine tasting, an art walk in the sculpture garden, a picnic in the park, a scenic hike, or a bike ride on the Napa Valley Vine Trail.
18. Dunton Hot Springs, Dolores, Colorado
Dunton Hot Springs is not your typical romantic retreat. This perfectly restored ghost town features exquisitely-furnished log cabins and a saloon serving gourmet food.
Nestled in an alpine valley deep in the San Juan Mountains of the Colorado Rockies, guests can enjoy challenging hiking trails followed by pampering massages. Of course, all must use one of the five ways to "take the waters" — including inside the restored 19th-century Bathhouse, under the stars at the source, in the pool outside the Bathhouse, in the pool behind the Dunton Store cabin, and inside Well House cabin.
19. The Inn at Little Washington, Washington, Virginia
This Relais and Chateaux, Forbes Double 5 star, and Double AAA 5 Diamond property is located in the foothills of the Blue Ridge mountains not far outside of Washington D.C. The Inn at Little Washington, features eighteen bedrooms and suites, created by London stage and set designer Joyce Evans.
These accommodations range from well-appointed rooms to luxurious, two-story suites, many with balconies and garden views. The Inn's dining rooms are also pure fantasy, with rose-colored, silk lampshades that float above each table, highlighting the inspired American cuisine of Patrick O'Connell.
Did we miss your favorite romantic getaway resort? Drop us a suggestion in the comments.
Need More Ideas?