Look, this year has been hard. Getting some time to yourself has either been impossible or all too common. We need a break and we need a chance to break free from the routines. A chance to clear our heads, sing out loud, have a good pity cry, and distract ourselves with something, anything, that is new and different.
Maybe you can't jump on a plane and jet off for a weekend, but you can jump in a car and hit the open highway on a solo road trip. Road trips are certainly the rage right now for people who need a change of scenery and there are plenty of places to get away from it all. And I mean get away from people. Your people and the people you don't know.
Leave behind the drama, the arguing, the constantly being needed. Take a holiday from filling the role of cheerleader, mental health professional, ultimate organizer, and safety officer. Give yourself a chance to just be you. I can promise you that you will return refreshed. I can't promise how long it will last, but it will do you good.
So why take a solo road trip?
After taking two solo road trips this fall, one eight hours away and one three hours from home, I came to truly appreciate this time to myself. Usually I begrudge all the time I spend in my car, but that is because I'm usually chauffeuring someone else around. When it is only you, it is much more fun. Here's why:
Control the tunes
When shepherding my daughter to and from school, usually the first thing she asks when she gets in the car is, "can I put my music on?" Of course I say sure. So when I'm alone in the car it is such a pleasure to listen to what I want to hear. Sometimes that means catching up on my favorite podcasts (did you know I'm co-host of the Vacation Mavens podcast?) Other times it means singing my favorite 80s songs at the top of my lungs. Have you tried my road trip playlist yet?
Only stop when you want (or need)
Every time we head out on a family road trip, we always need to stop to use the bathroom way more than I need because someone else in the car can't get in synch, and I am a women of a certain age that does need to stop with some frequency. Then you have people getting hungry at different times…you know the drill. It is very freeing to be able to stop whenever YOU feel the need or desire to take a break. By the way, when making a long road trip solo, plan on stopping every 2-3 hours for a little leg stretch and driving break.
Make detours
See a cute farm / shop / restaurant or interesting attraction advertised along the highway? Pull over. Why not? No one else is going to complain. The beauty of a solo road trip is taking your time. Just don't put yourself on a tight schedule. This is NOT the time to adhere to a schedule. What a relief to actually take your own sweet time.
Stop for photos
How many times have you driven by a beautiful scene and thought you would love to pull over and take a picture, but you know others in the car will roll their eyes and complain. Or you feel guilty about stopping too often? When you are on your own you can decide when and how often to stop. Get all the photos you want. Just make sure to get some of you too (I travel with this nifty travel tripod/selfie stick [affiliate link] with a Bluetooth remote that is perfect for this.) Go ahead and share it on Insta, don't think of it as making your friends jealous, think of it as giving them permission to enjoy some self-care of their own!
Eat where you want
This is a perfect time for a little cheat break on whatever diet or eating regimen you might follow. Indulge in some road trip snacks, or treat yourself to room service, try that farm-to-table local restaurant, and stop for ice cream. Bottom line — do what makes you happy! You choose, no long drawn-out decisions on where to eat or worrying about making everyone else happy.
Do what you want
Again, this is about you! I know it is hard to accept but do not feel guilty, do not feel like there is something you are "supposed" to do. Just do what makes you happy. Sleep in, visit a winery, tour a museum, sign up for a food tour, take an art class, go on a hike, lay on the beach. Use this time to refresh and restore yourself. Do some yoga or meditate. Find your center, remember who you are, think about what makes you happy, and come back ready to face the next challenge.
You deserve it
Most of all, you deserve it. Yes, you do. I know we tend to compete with how busy we are and how tough our lives can be in comparison to others. And at this time in our lives we have so many responsibilities keeping us up at night between career, family, friends, and community. But no one gets extra points for never taking a rest. We need to break this mindset that we have to always be doing. It is 100 percent ok to stop and take time for yourself.
I give you permission. Now give yourself permission and GO!
Solo Road Trip Ideas
Note: I was hosted on my trip to Western New York and the Finger Lakes by Harbor Hotels. My glamping stay in New Hampshire was also hosted by KOA. All opinions are my own.
I hope I have convinced you to take a solo road trip. Now the question is, where to go? You can take a road trip just about anywhere and these days it is safer to stick closer to home and research travel restrictions before you go. But if you need some ideas, here are some favorites for those seeking solitude:
Florida Keys
Driving from Miami to Key West makes a great girls' trip, but it can also be a perfect spot for a solo road trip. The sunshine and blue water will lighten your mood and the laid back vibes and flip-flop nation music will help you chill.
Wine Country Wander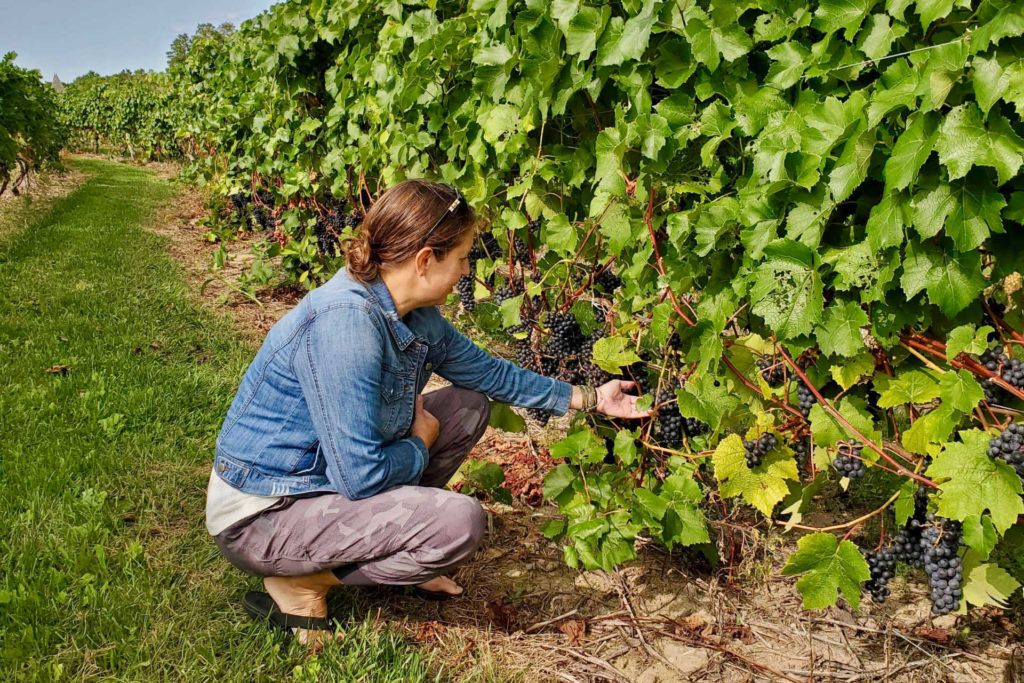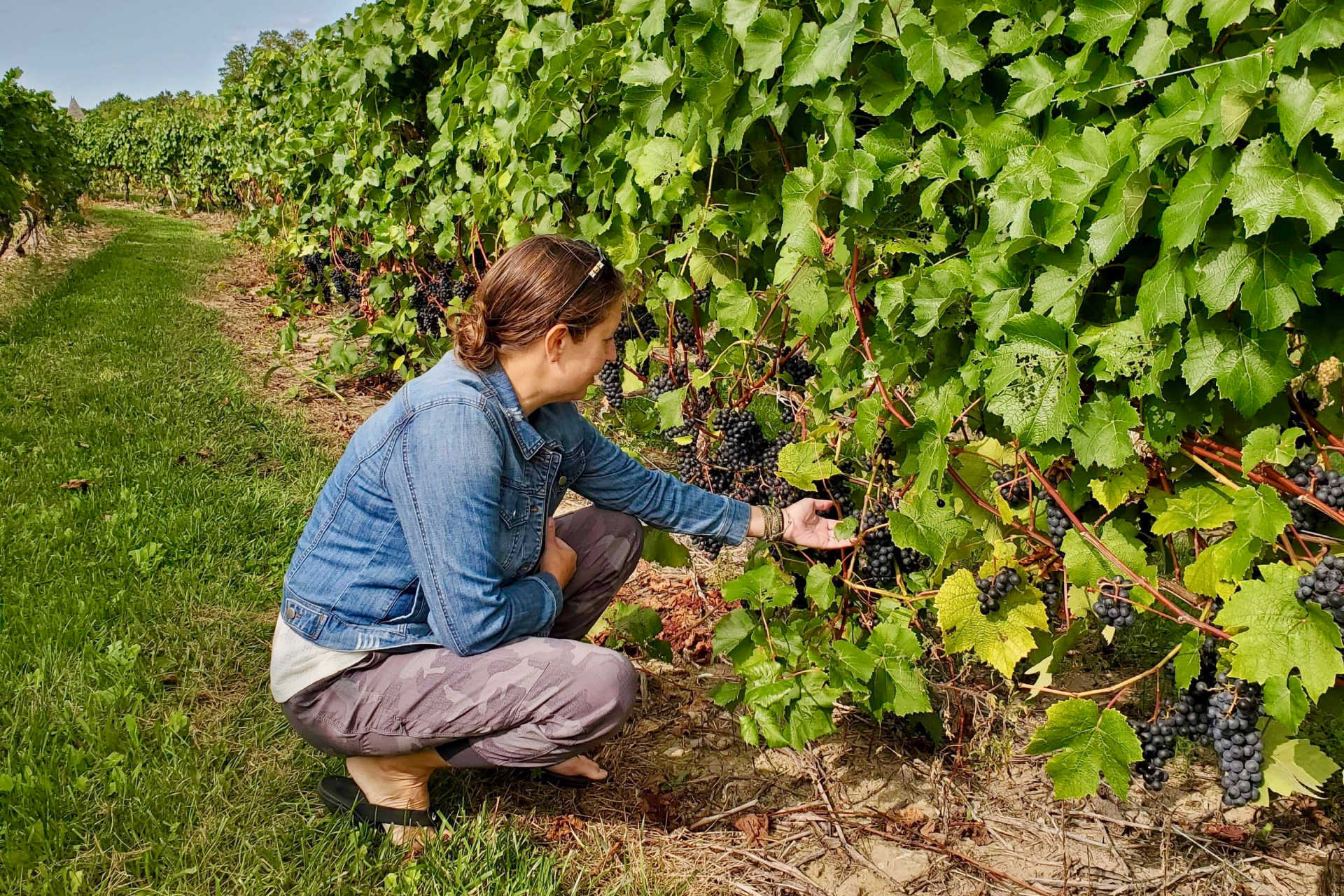 If wine country is your happy place, plan a trip meandering through the closest wine region to you. I recently spent a few days in the Finger Lakes exploring waterfalls, visiting wineries on Seneca Lake, exploring farms, and enjoying a boat tour of the lake. Settle in at the Watkins Glen Harbor Hotel for a few days and get ready to explore.
Other regions like Sonoma are great (when not under threat of fire), because you have the towering Redwoods for some forest bathing, cultural attractions (can you count the Charles Schulz Museum as a cultural attraction, I mean Peanuts is a part of our culture right?), and plenty of wineries.
Fall Foliage
Autumn is a great time for a getaway to escape to the mountains or the coast and enjoy some beautiful fall foliage. My first solo trip this fall was to Western New York and the area around Lake Chautauqua. There are hiking options, local breweries, lake life, and fun attractions like the National Comedy Center, which is a true gem, in Lucille Ball's hometown. The Chautauqua Harbor Hotel makes a perfect spot to relax and enjoy the lake views.
I also did a quick getaway up to New Hampshire at peak foliage season for a glamping stay at the KOA in the White Mountains. What fun to stay in a safari tent and spend my days hiking and exploring on my own. I truly embraced my inner explorer and enjoyed the solitude in nature.
Hopefully this gives you a few ideas to start planning your own solo road trip! Come back and tell me about your trip and where you went. I'd also love for you to follow along on my next trips on Instagram.